Profit.co's dashboards and reports can help users visualize their organization's OKR progress at the corporate, department, and individual levels. Whether users are looking for reports to help organize information or want to download a report for further analysis, they can use a variety of features available in Profit.co's OKR Software for an overview of their organization's OKRs.
Check-ins: Planned vs Actual graph
Each key result will have a separate graph to show planned vs actual progress over the time period.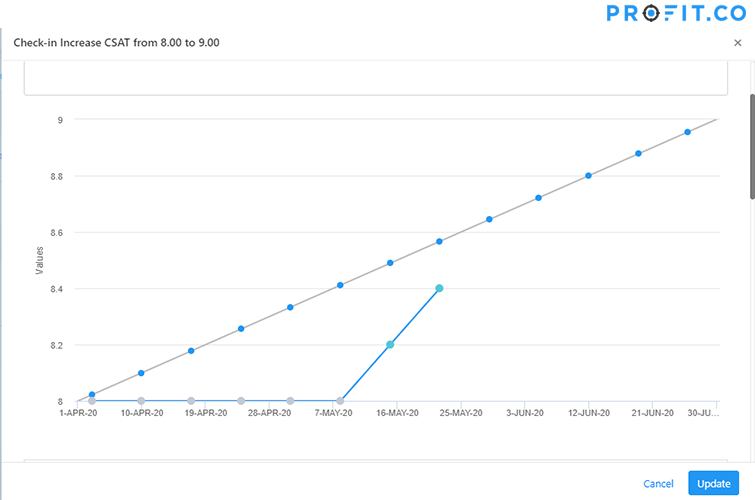 Check-in history with filters for on time, missed, late, and future check-ins
All the check-ins made in a key result with filters to see missed check-ins, on time, late, and future check-ins. On the left side, there is a comparison of planned vs actual values for that week is shown.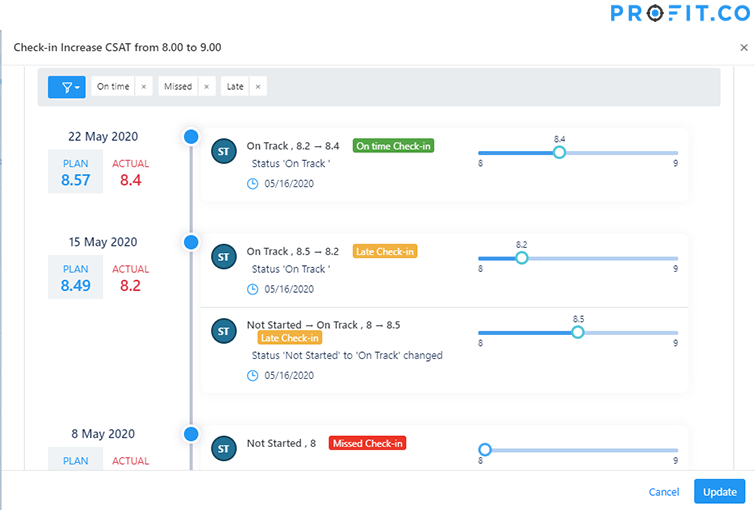 KPI boards allow users to view all of the key results in their organization grouped by KPIs. Superusers can create KPI Boards in the settings to organize and categorize key results based on their metrics. With these boards, users can monitor key result progress related to specific KPIs.
For example, a service manager could create a Service KPI board, where he can monitor all service-related KPIs, like Employee Satisfaction Score. He can view all key results using Employee Satisfaction Score as their KPI in a single list in order to compare their progress.

The Department Heatmap is another dashboard that allows you to analyze your organization's OKR progress. The heatmap breaks down your data by department and status, with the number of defined OKRs with goals contributing to the size of each department in the graphic and the color of each department representing its OKR status.
You can also filter your heatmap view by period, to look at departments in a specific quarter or year.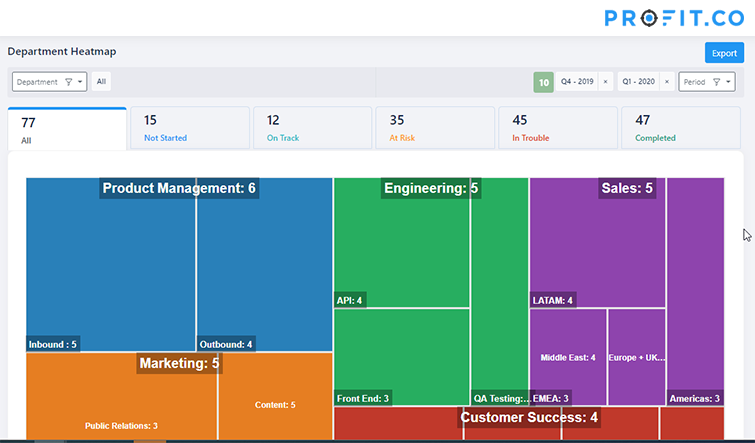 Your OKR Progress Report is a dashboard displaying your OKR start and target dates, and the progress that's been made thus far. Each objective is listed with its connected key results below, and the progress of each component is displayed on the right-hand side.
You have the option to change the display from yearly to quarterly progress and to filter your view by status and period. Depending on the OKR levels enabled in your organization, you can view corporate, department, team, and individual OKRs. Superusers also have the opportunity to download the progress report into a CSV file, which they can use to further analyze their organization's progress.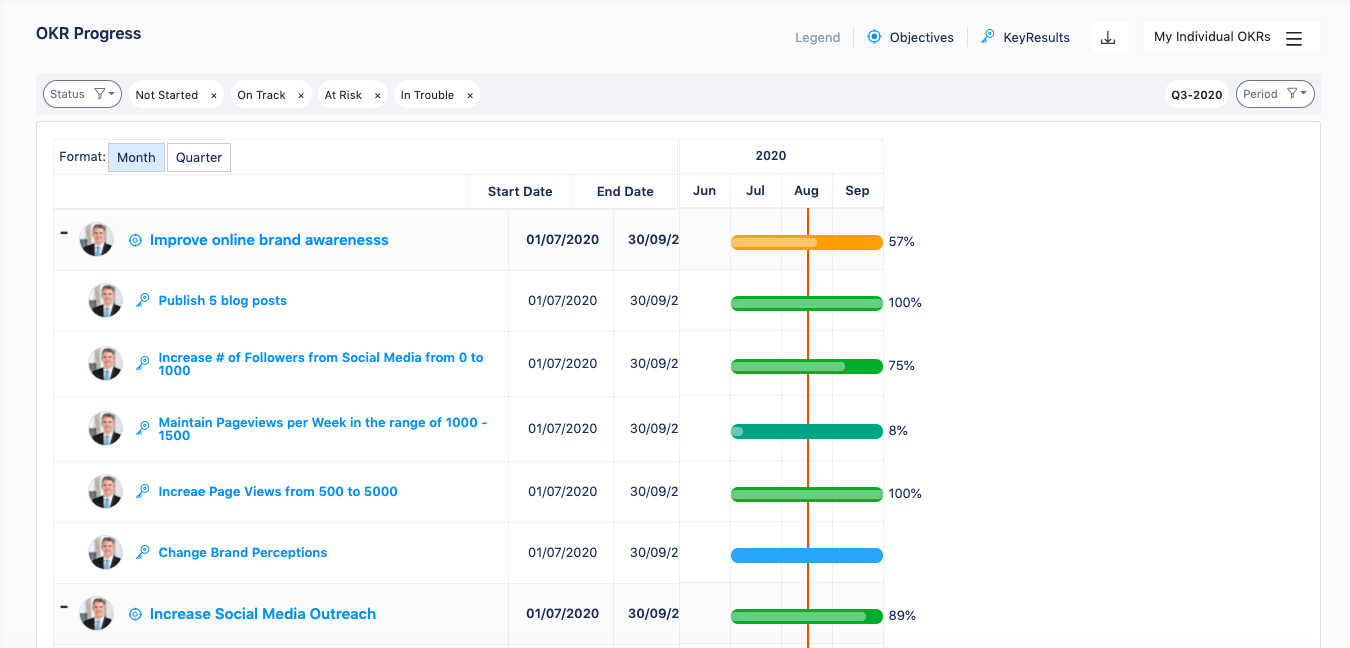 Related Articles