Visualizing your progress towards your key results and set objectives helps you track the performance of organization/department/team/individual OKRs. Profit provides multiple visualizations and reports for the complete progress of the OKRs and key result achievements at both the organization level and individual employee level.
Check-ins: Planned vs Actual graph
Each key result will have a separate graph to show planned vs actual progress over the time period.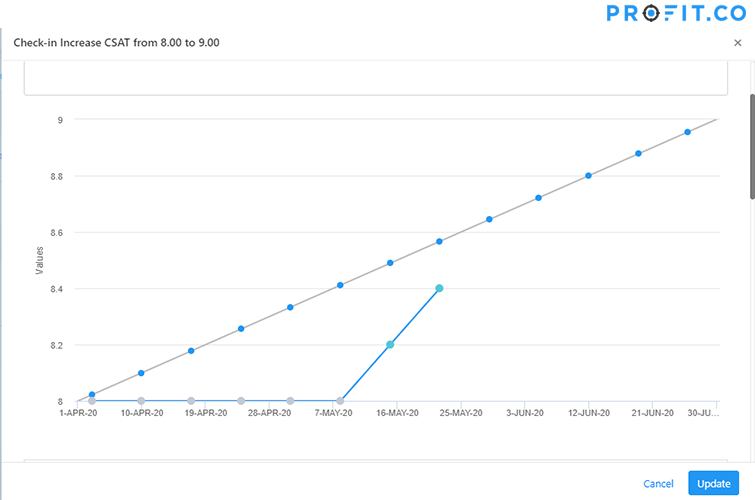 Check-in history with filters for on time, missed, late, and future check-ins
All the check-in made in a key result with filters to see missed check-ins, on time, late, and future check-ins.
On the left side, there is a comparison of planned vs actual values for that week is shown.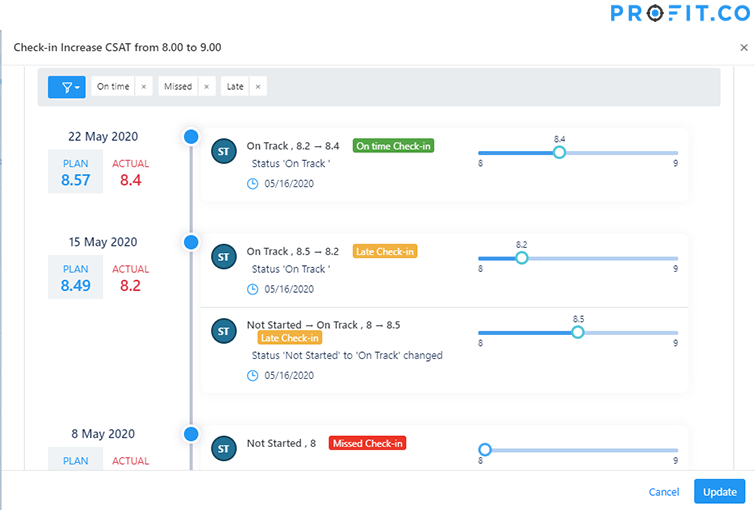 KPI boards allow users to view all the key results from different users grouped by their KPI in a list fashion. You can create your own KPI board and monitor how well the employees are doing with a particular KPI.
For example, a service manager can have a Service KPI board, where he can monitor all service-related KPIs. Look at the screenshot below, this is a service KPI board where it allows managers to track all the key results using the KPI Employee Satisfaction Rating.

Heat maps show Departments in different colors with sub-departments inside them. The size of the department tiles depends on the number of OKRs defined in them.
It can be filtered based on the OKR status
Not started
On-track
At-risk
In Trouble
Completed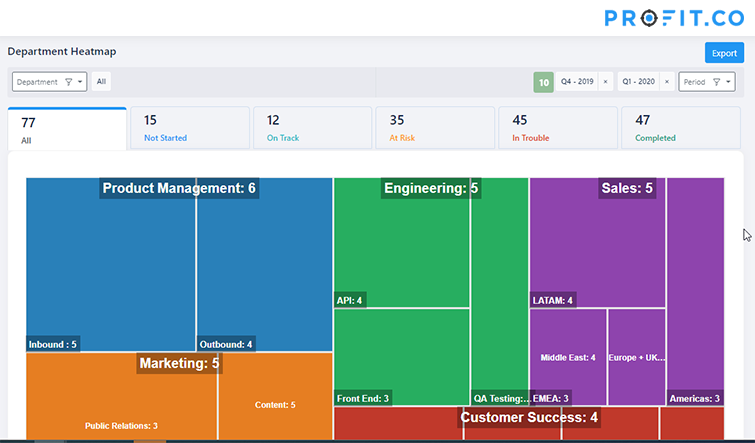 OKRs progress by Initiative
You can define initiatives in Profit.co and link them to OKRs. Once you establish this linkage, you can view all the OKRs associated with an initiative in a gantt chart showing where they are in terms of their progress.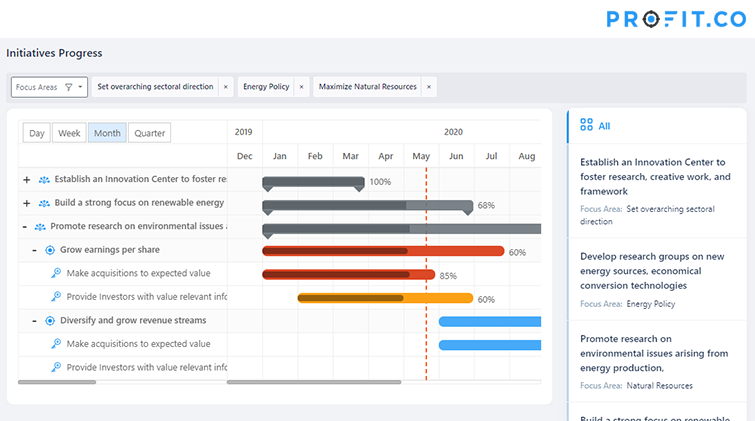 Related Articles