Reports help you stay on top of your OKR process and steer your OKR program to success. Profit provides multiple visualizations and reports for the complete progress of the OKRs and key result achievements at both the organization level and individual employee level.
OKR Program Status Reports
The following reports are available for superusers to generate and view inside Profit and export in CSV format.
See the number of OKRs defined for Corporate, department, team, and individual OKRs. By selecting # of OKRs to 0, you can see which employees, teams, and departments have not created their OKRs yet.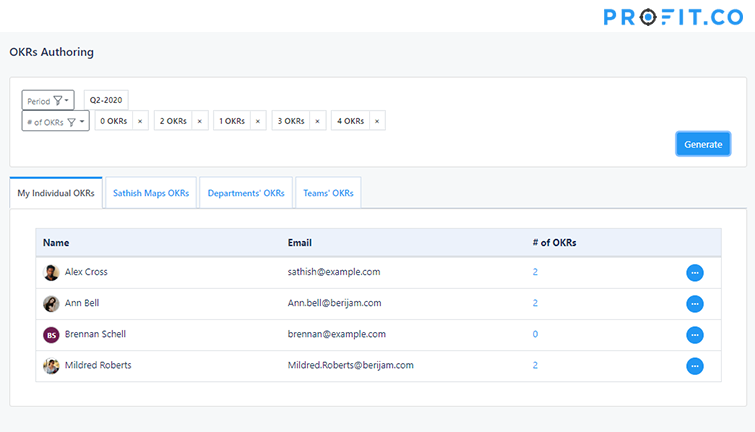 See the count of OKRs and their progress range using score quartile filters. Use the filter 'No Progress' to view OKRs that are not progressed and in 0%.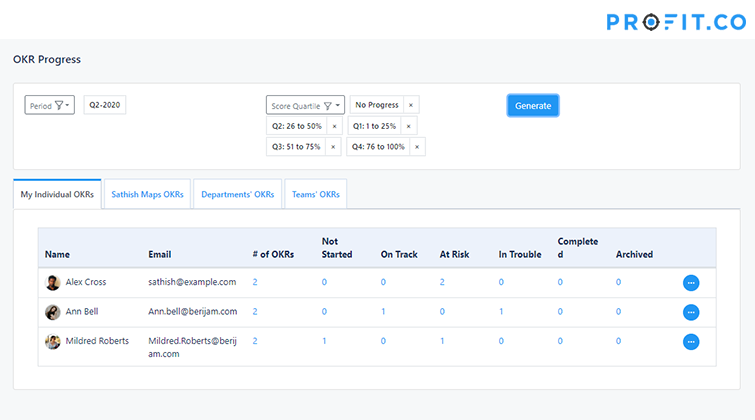 Get the count of OKRs with their status.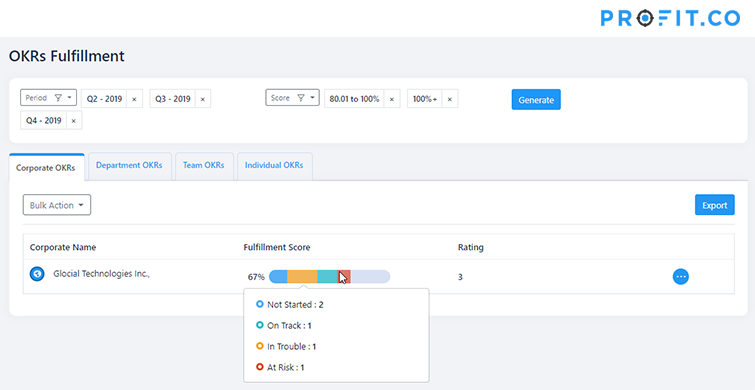 Monitor the log-in history of employees and download the information in CSV format.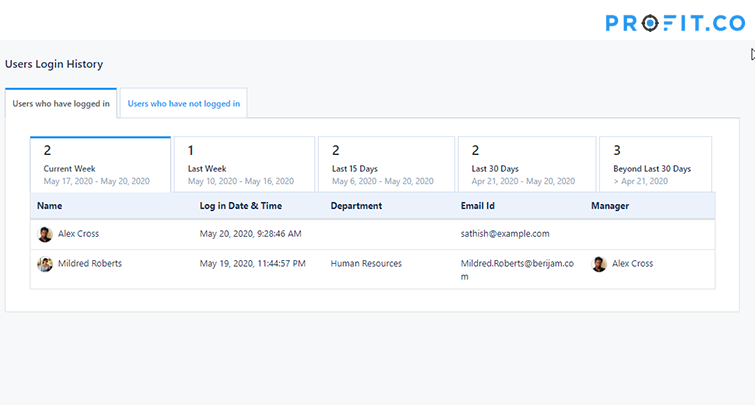 Monitor pending check-ins from your team members in Check-ins Monitor. Filters for latest dates and date picker to select past or future dates. You can also filter