Never undersestimate the spirit of a true entreprenuer
If you are keen enough to many stories that are told about great entrepreneurs of today, you will learn that they did not start their business overnight and they grew just like that. You will learn that these renown entrepreneurs natured their entrepreneurial skills by fixing and building gadgets in their garage or basement, they were selling lemonade or hosting small tournaments in their schools or colleges. It is clear that behind every successful entrepreneur today is a young person who grew up trying to earn some money and knowing what they want to do in life.

What distinguishes the notable entrepreneurs in the society from the rest is the spirit of a true entrepreneur. The entrepreneurial spirit is what inspires certain people to become the best, face failure head-on and have the willpower to come out on top. In the first OKR meeting at Google, John Doerr introduced the OKR system about the goal setting, goal tracking, and implementation details of having a quarterly set of priorities for the company. It took a few iterations to figure out the right model of writing OKRs. Persistence keeps them iterating the process of creating OKR until they get a healthy one as it is a trial-and-error process and it usually takes at least 2 quarters to figure out. Here are some of the famous entrepreneurs who have exhibited the true spirit of entrepreneurship.
Alibaba Group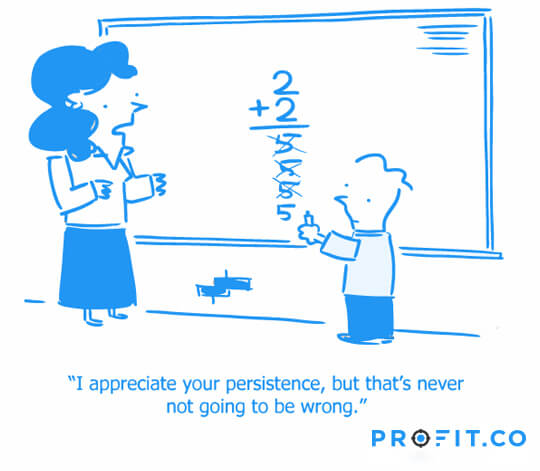 The founder of the Alibaba Group, Jack Ma, is a good example of a true entrepreneur. Jack Ma applied for 30 different jobs and he got rejected by all. He struggled attending college and he sat for the Chinese entrance exams for times until he finally passed. He would ride 70 miles on a bicycle just to give tourists tours and polish his English. He created a website about China during the advent of the internet and it did not give him what he needed.
All these time he was sharpening his entrepreneurial skills, focussed on how to start a business and never gave up on his dream no matter the pitfalls he encountered along the road. When he and his friends started Alibaba in 1999 they did not know that it would become such a big brand as it is right now. In fact, Alibaba is the fifth largest internet company in revenue in the world right now. It has interests in e-commerce, internet, Artificial Intelligence, retail, and technology. Resilience, passion, and commitment are the elements of the true entrepreneurial spirit that we learn from Jack Ma.
Virgin Group
A true entrepreneur is passionate about what he or she does. No one represents passion like the founder of the Virgin group, Richard Branson. Richard Branson is passionate about starting businesses and this has enabled him to start a business that cuts across publishing, music, mobile phones, and space travel. What makes Richard Branson stand out from the rest is the ability to have a successful life-work balance. He an adventurous person who loves going for adventures and taking risks.

Amazon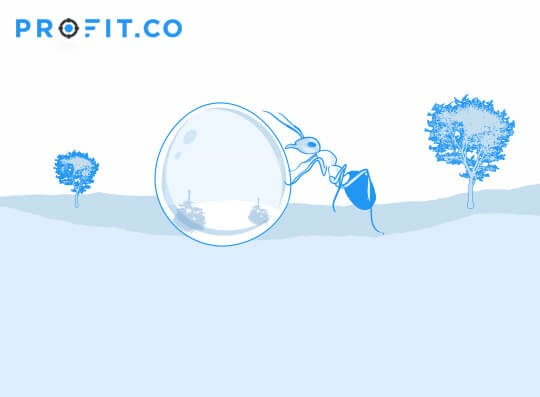 If there is an entrepreneur who best understands the power of positive thinking, then Jeff Bezos, the founder of Amazon.com. According to Jeff, every challenge is an opportunity. Since its launch in 1995, Amazon has faced a lot of challenges ranging from lack of funds, reduction in shares, the launch of Barnes & Nobles a rival website, and the burst of other online stores. However, all these did not dampen the true entrepreneurial spirit in Jeff and today Amazon is one of the most successful businesses in the world. Jeff never gives up no matter the situation and will always give his best to achieve his objectives and goals.
A true entrepreneur is passionate, does not give up his dreams, is determined, is passionate, is a hard worker and also a calculative risk taker. You cannot underestimate the spirit of a true entrepreneur. Just give him or her time and they will always come on top.
How does OKR help with Persistence:
The goal setting OKR approach engages you to try achieving your objectives persistently. Let's assume you need to improve the quality of the deployment process. The OKR canvas below explains on how to improve deployment process quality which can be done by improving the unit test coverage, reducing the time taken to fix the defects and increasing engineering team's aid on code reviews.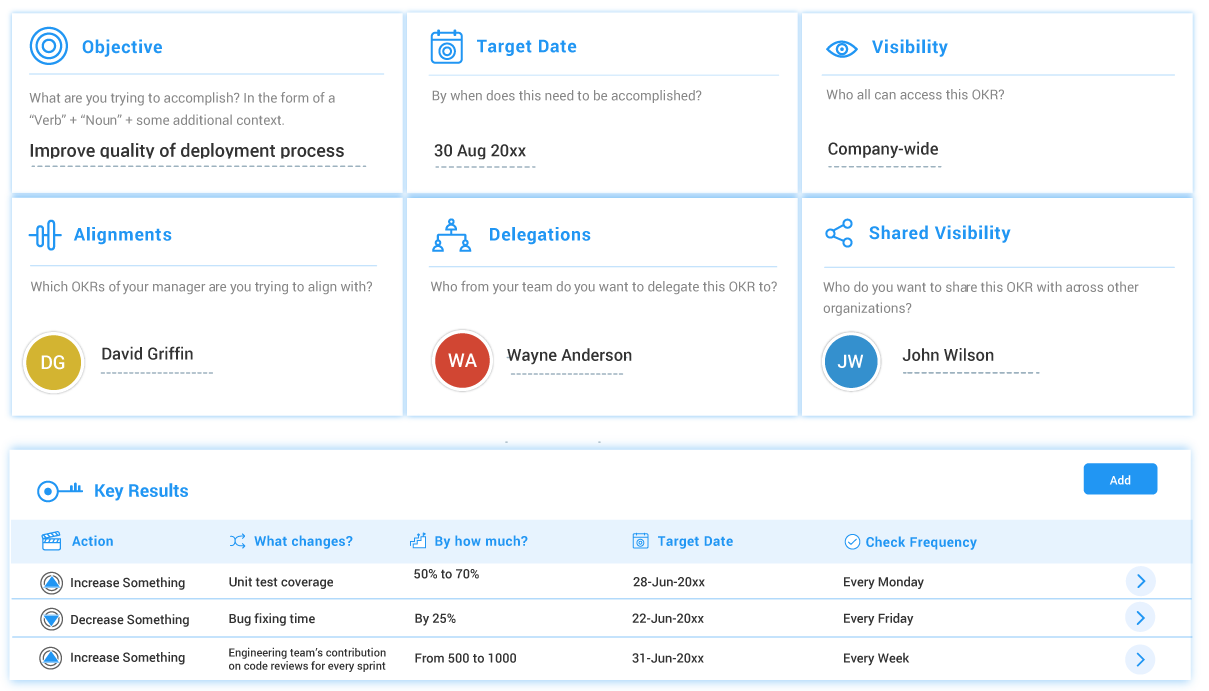 Thus, the OKR enables you to focus on your goal "quality improvement" which automatically increases productivity in the long term and customer satisfaction eventually becoming the successful entrepreneur.
Never undersestimate the spirit of a true entreprenuer