Goal Management
Time and again employees tend to concentrate on their own set of goals without understanding and ensuring alignment to your company's vision and goals.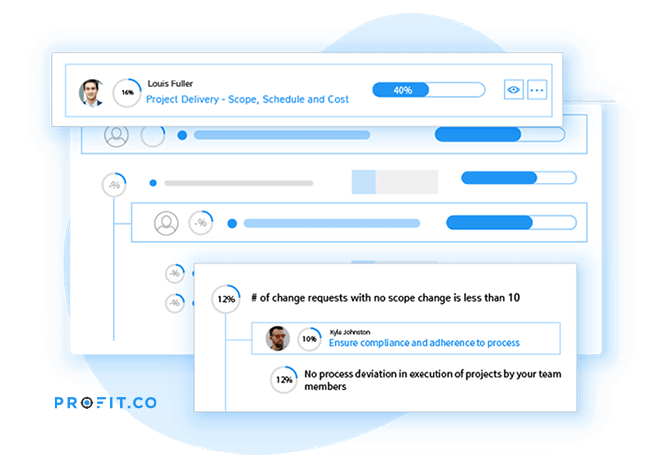 Aligned OKRs
Review Vertical and Horizontal Alignment of your OKRs. See who is contributing to your OKRs from your team and from other departments to ensure that you stay on track.
Sustaining high business performance is a product of continuous strategic alignment.