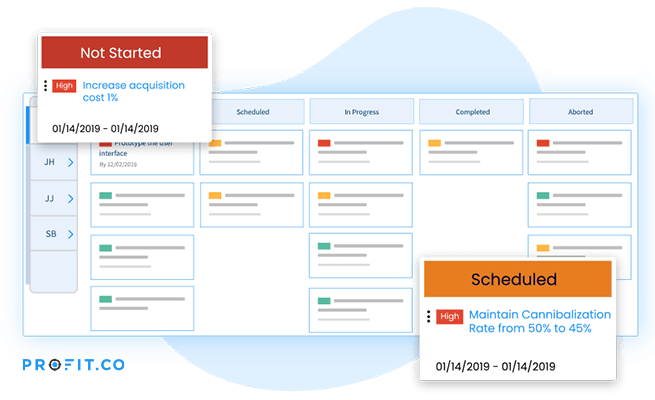 Get Things Done
Profit.co has world class task management system that enables the users to get things done.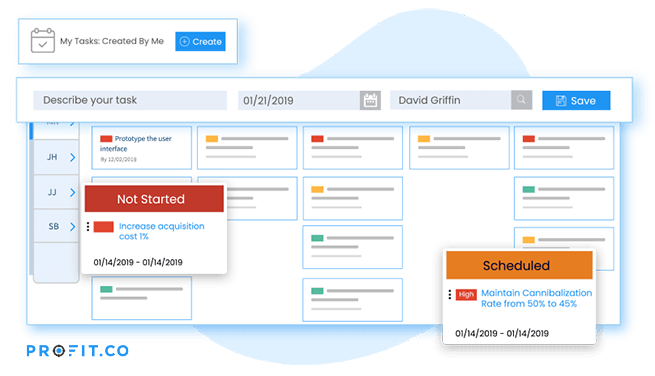 Stay On Top
Track project roadmap, communicate with teammates, eliminate searching your email and apps for to-dos and figuring out what to work on first.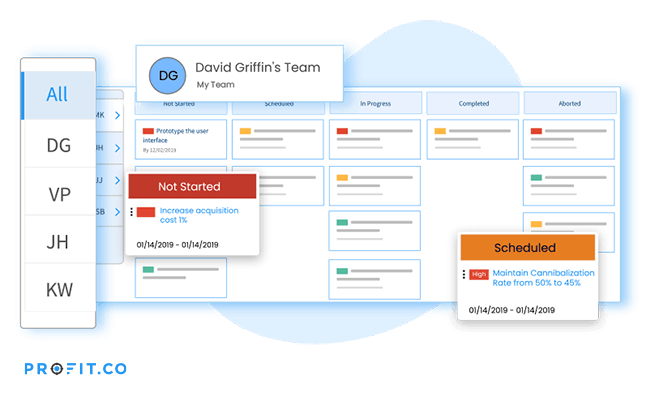 Task Management
Use the task management system to track tasks associated with your OKRs.
The Kanban view shows all the tasks that are on your board that needs your attention. Use drag and drop navigation to manage and complete your tasks.
You've got to be very careful if you don't know where you are going, because you might not get there