1000s of Brands, from Startups to Fortune 500 Companies, Trust our OKR Software
Performance management
As a corporate management tool, performance management is used world-wide to observe and evaluate employee's skills and performance for perpetual career growth. The ultimate goal is to make employees utilize their opportunity and their talents to the best of their abilities with periodical reviews and feedback with on the go counseling and by nurturing their overall development.
Multifaceted HR Review Dashboard
HRs can have an excellent overview of active/closed performance assessment reviews.
HRs can view pending or completed 360 degree assessments, and top & bottom rated employees based on completed performance reviews.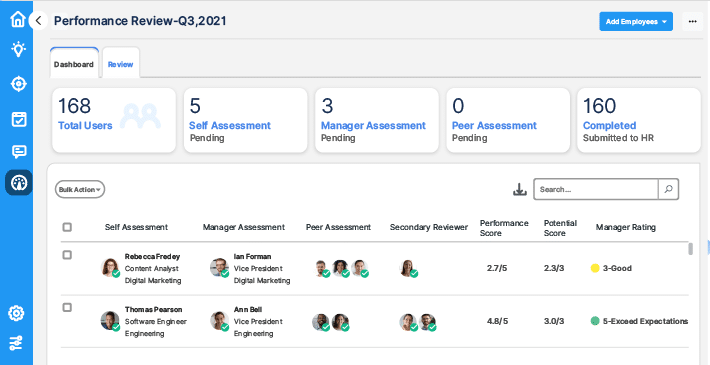 Highly customizable Question Builders
A flexible tool to build questionnaires to get descriptive and Quantitative responses from reviewers.
Agile Performance Management System helps you to build Affinity Based Performance Review, Conversation & Feedback Review and Review Summary Builder of your own to standardize review process.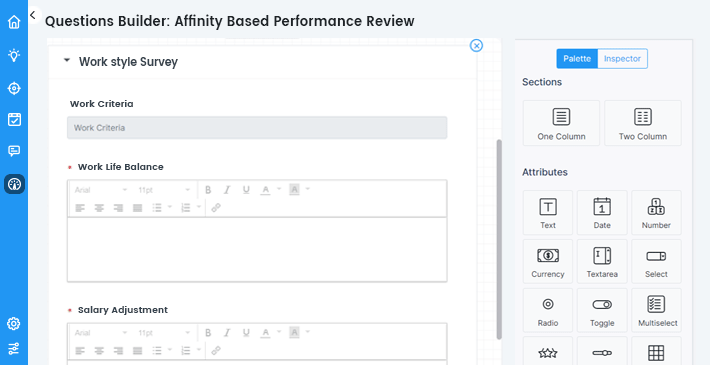 Assess performance with OKRs
With OKRs being business-centric and performance management being employee-centric connecting both will help organizations assess employee's overall performance ratio for better appraisal.
Also, this process helps you to eliminate unethical bias by giving you a birds-eye view of their work performance.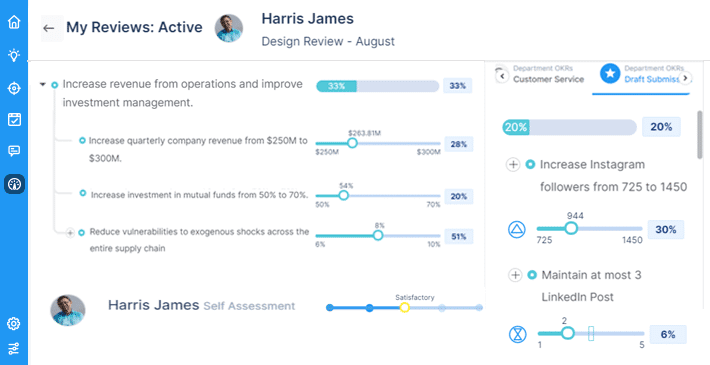 1-on-1s to boost individual performance
Our 1-on-1s review system encourages frequent performance check-ins and enhances employee participation to discuss professional development, engagement, and progress on goals.
Employees and managers can provide comments and use the interactive Graphic rating scale (GRS).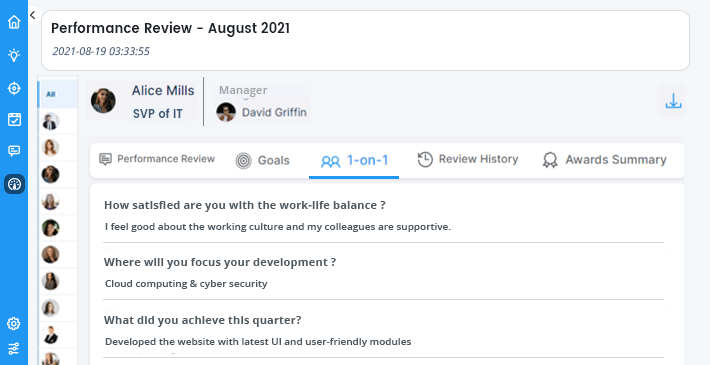 360 degree performance review feedback
When it comes to identifying your top talent, these trend charts allow you to see if your employees are performing in a consistent manner.
The 360-degree review process or the peer review collects information from employees and Individual's competencies to build strong performance management solutions.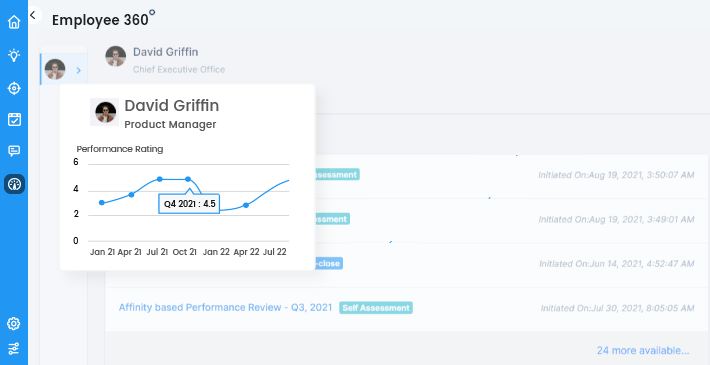 Customizable 9 Box Matrices
In today's business environment, you need to analyze your employees across multiple dimension and custom 9 boxes Matrices allow you to do that.
Traditional 9 Box Matrices allow you to evaluate the company's talent pool based on two factors such as performance assessment and potential assessment.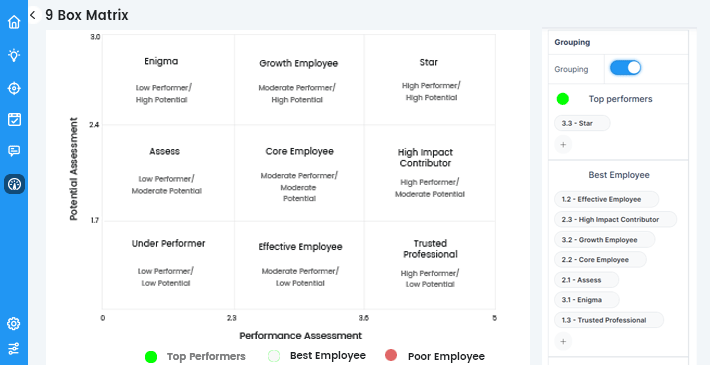 See What Our Customers Are Saying
We're passionate about our customer's success
"The Profit turns our organisation into actual profit."
"I started referring their website from google and in no-time, their team connected and helped me understand the whole platform which was the best part. Customer support is the key when you embrace the new platform and their team has helped us throughout the journey to setup the whole platform and I've had the best experience so far."

Raxit J

Director of Sales & Business Development
Source:

"Performance reviews & OKRs made easy"
"I like the performance features in the Profit software. The performance reviews are really easy to customize and initiate, and the different reports available for collecting the data display the information in a useful way. I especially like the 9 box matrix, which gives a good idea of how people are doing not just in their own performance but also relative to the performance of others. This provides context, but not in a way that creates too much competition."

Sailaxmi A

Technical Recruiter
Source:

"Great software with super responsive support"
"The software is user friendly,easy to set up.and adjust. The team is constantly working on customizing the soft to meet our expectations. The tool seemed very user friendly, the price was affordable,the support very helpful."

Liana A.
Operations Manager
Source: