See Why These Businesses Trust Profit.co

A complete solution for goal management
Easy to use with In-App visual guidance
Embrace OKRs instantly with Profit.co's built-in step-by-step guides.
Create your OKRs in a click using our OKR Templates for every level of your organization in less than 5 minutes.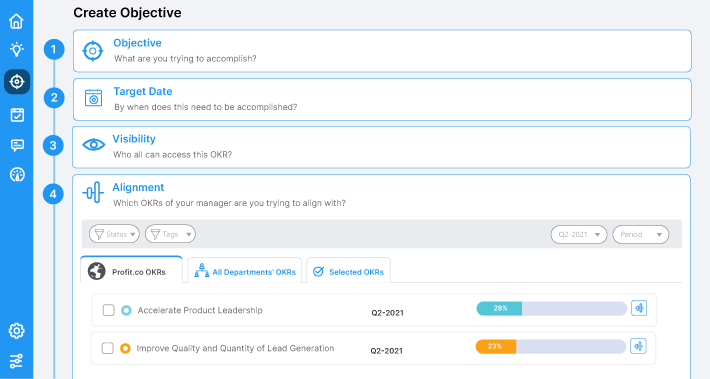 7 types of key results to track any type of goals
For the outcomes that are measurable use our measurable key result type and for those that are not measurable use our trackable Key result types.
With our 400+ inbuilt & custom KPIs you can easily start setting your key results effortlessly.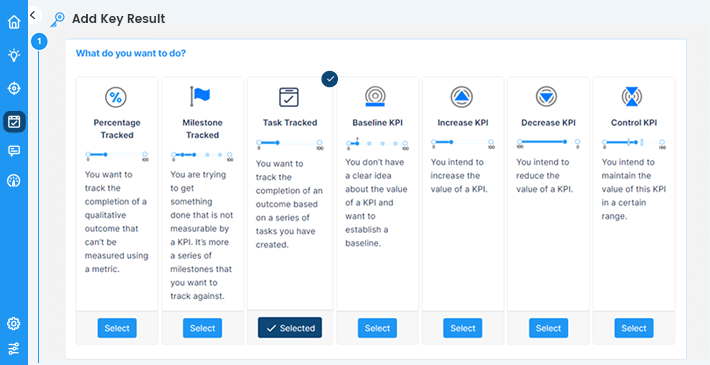 Align your teams to achieve better results
Allow your entire organization to align their goals with your overarching company goals with our strong alignments.
Alignments dashboards help everyone to understand what the company's goal is and how they contribute to it.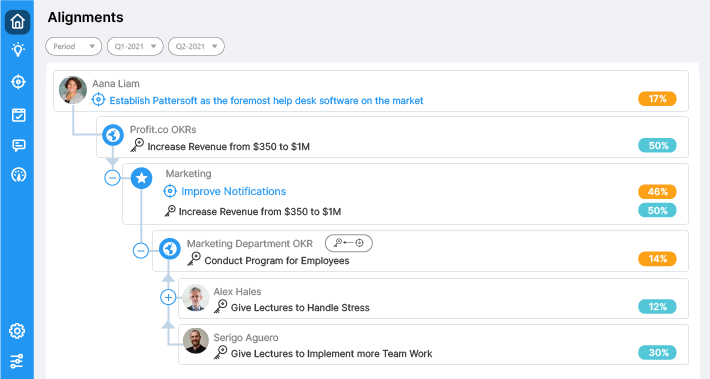 See how your team is performing
Profit.co dashboards offer real time progress on OKRs across every level of your company.
Real-time heatmaps allow managers to identify potential problems easily and push for progress.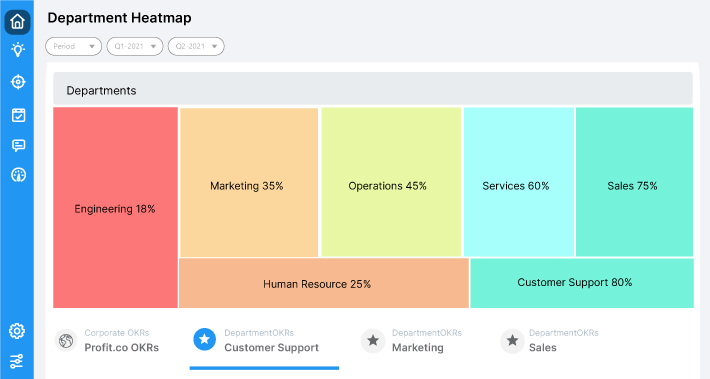 See What Our Customers Are Saying
We're passionate about our customer's success
"Stop looking as this is the only OKR
solution you need."
"Having something like this is huge. We've grown so fast we need a way to see what's happening throughout the organization. It's really going to help us measure and manage our growth."

Robert N

Director of Software Development
Source:

"Great support is what we need"
The platform itself is very easy to maneuver and has many off the shelf templates for the type of key result you choose. There is also a LOT of information regarding OKRs in Profit.co University which I have referred to often. I have also created emails with "how to" links for users to complete upcoming tasks – great resources.
Lastly, I am very pleased with the level of customer service before, during, and after implementation of OKRs.

Noemi O.
Implementation Manager
Source:

"Great software with super responsive support"
"The software is user friendly,easy to set up.and adjust. The team is constantly working on customizing the soft to meet our expectations. The tool seemed very user friendly, the price was affordable,the support very helpful."

Liana A.
Operations Manager
Source:

See Profit.co in action
Accelerate your growth with industry's most preferred OKR software
Unlock the power of industry's most preferred OKR solution
What Can I Expect in Demo?
A brief conversation about OKRs and the possible business outcomes for your business.
A live demonstration of how to create OKRs, make alignments, how to gain insights from our reports and dashboards.
A quick tour of our suite of other products- task management, performance management and Employee engagement.
A discussion on how profit.co can our integrations and customizations save your time and efforts.
Great interaction with our experts to get answers to any of your specific queries on OKRs
Demo Booked Successfully
Schedule a Call
A calendar invitation has been sent to your email address.
Please wait while we are processing