OKRs – Objectives & Key Results
A framework for implementing growth plans and achieving goals.
Align and connect your employees for faster growth.
"A growth strategy, even a great one, doesn't implement itself"
Why OKRs?
$1M is wasted every 20 seconds collectively by organizations around the globe due to the ineffective implementation of business strategy.

It was estimated that 67% of well-formulated strategies failed due to poor execution.

70% of chief strategists express little confidence in their ability to close the gap between strategy and execution.

Benefits of OKRs – Implementation Excellence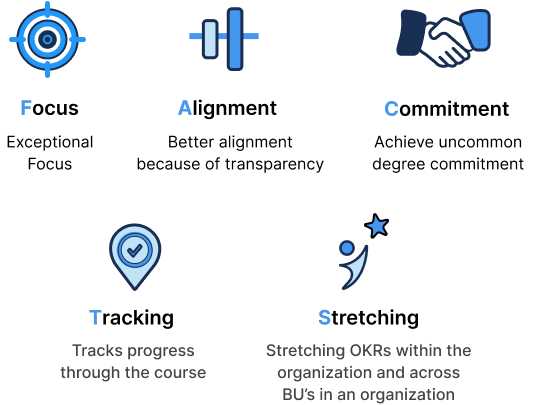 Focus:
OKRs create focus on what matters.
Alignment:
OKRs align teams to a common goal
Commitment:
OKRs to engage and motivate employees
Tracking:
OKRs enable measurement and tracking of key results
Stretching:
OKRs drive and build a high-performance culture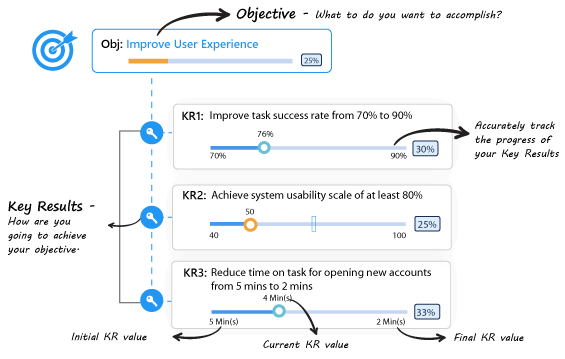 What is – OKR?
In simple terms the acronym stands for
"Objectives and Key Results".
Objective (O):
(the O in OKR) are qualitative, inspirational, time-bound goals to be executed by a team (say, Recruitment) or an individual. Clear and Easy to understand statement of a goal.
Key result (KR):
(the KR in OKR) quantifies the Objective and breaks it into specific metrics that can be used to measure the achievement of the desired Objectives.
How do – OKRs work?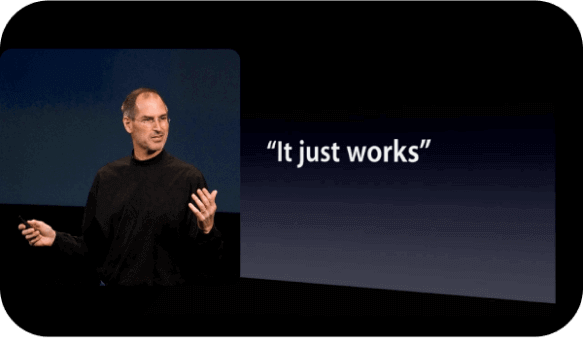 Lightweight – Doesn't need months of preparation
Simple & Intuitive for everyone from Top to Bottom to understand
Combines Goal Management and Execution
Dominant Goal Management framework used by today's most successful companies
"By clearing the line of sight to everyone's objectives, OKRs expose redundant efforts and save time and money."
With our suite of
4 products you can
Give clear direction to every team and individual.
Increase productivity through focus on goals.
Track regular progress towards goals.
Foster a culture of accountability, and transparency.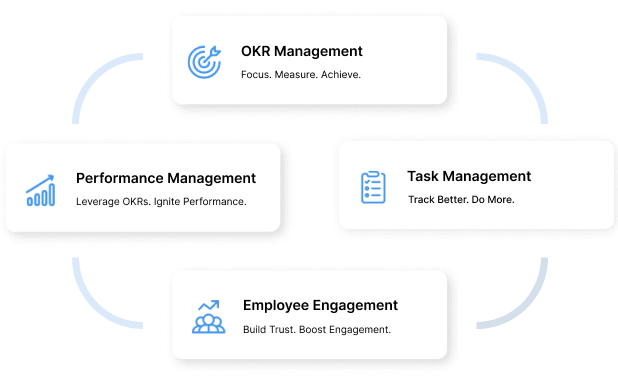 Why OKRs are better than other management systems?
| OKR (Objectives & Key Results) | Other Mgt Systems (MBO, KPI,) |
| --- | --- |
| A powerful goal setting framework backed up with a robust implementation process. | Other Mgt Systems are usually good goal setting tools following the traditional top down hierarchy. |
| Aligns the employees to a common goal.OKRs build engagement which motivates employees and drives performance. | These are output based systems reflecting the performance of the organisation |
| OKR framework helps to successfully execute OKRs, bringing transparency between the teams, individuals, as well as leadership | These mgt. systems work in silos. |
"OKRs have helped lead us to 10X growth,many times over."
Larry page
Co-founder – Google