1000s of Brands, from Startups to Fortune 500 Companies, Trust our OKR Software
A complete solution for goal management
Easy to use with In-App visual guidance
Embrace OKRs instantly with Profit.co's built-in step-by-step guides.
Create your OKRs in a click using our OKR Templates for every level of your organization in less than 5 minutes.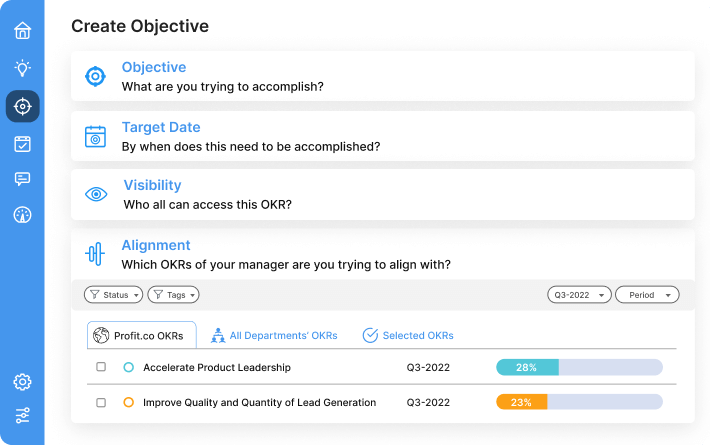 Align your teams to achieve better results
Allow your entire organization to align their goals with your overarching company goals with our strong alignments.
Alignments dashboards help everyone to understand what the company's goal is and how they contribute to it.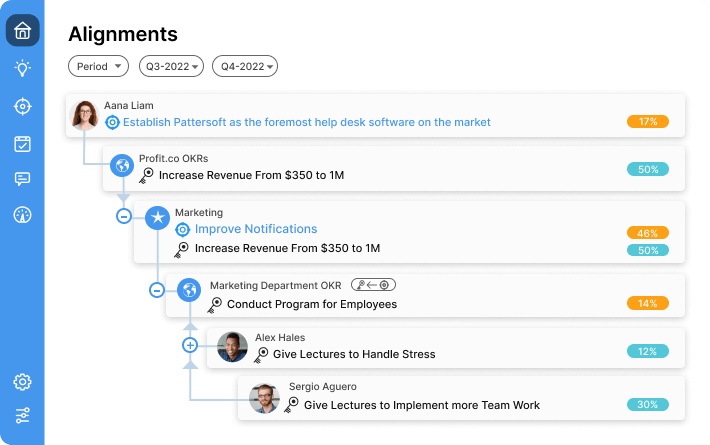 See how your team is performing
Profit.co dashboards offer real time progress on OKRs across every level of your company.
Real-time heatmaps allow managers to identify potential problems easily and push for progress.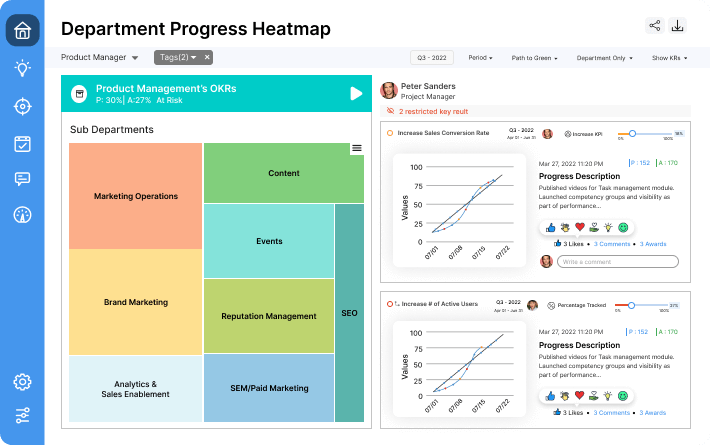 Stay updated from
Anywhere at Anytime
Get updated on real time progress and notified with access, from any device with just a click- on desktop, Tv, mobile and tab.
OKRs On The Go
Download our mobile app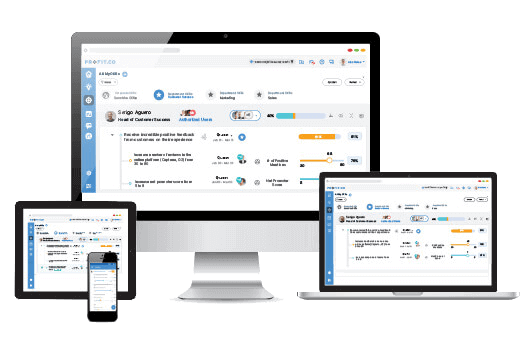 Seamlessly integrate with your favourite apps

G2 Customers Love Profit.co
G2 Recognizes Profit.co as a Leader in OKR category for the 8th quarter in a row

David M
Operations Manager

"Springboard Your OKR Tracking to the Next Level"
Profit.co takes the time to understand your business needs and then offer solutions on how to best leverage the product to drive your OKRs.

Nellie P
VP, Asia Product Development & Commercialization

"Great tool to facilitate achievement"
Using Profit.co conveniently provides visibility for our organization to have essential alignment on key objectives.

Ruben R
Director, Carrier Performance

"A complete and adaptable OKR software with fantastic support and speedy development cycle"
The most impactful feature is the completeness of the suite of interconnecting modules for OKRs, tasks, employee engagement and performance management.
See Profit.co in action
Accelerate your growth with industry's most preferred OKR software
Unlock the power of industry's most preferred OKR solution
A brief conversation about OKRs and the possible outcomes for your business.
A live demonstration of how to create OKRs, make alignments, how to gain insights from our reports and dashboards.
A quick tour of our suite of other products- task management, performance management and Employee engagement.
A discussion on how profit.co's integrations and customizations can help in faster OKR adoption
Great interaction with our experts to get answers to any of your specific queries on OKRs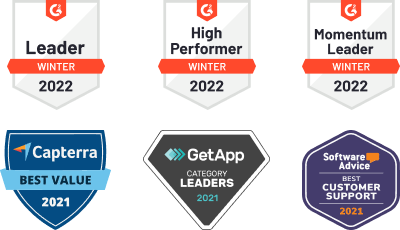 Demo Booked Successfully
Schedule a Call
s
A calendar invitation has been sent to your email address.
Please wait while we are processing