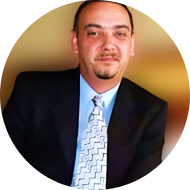 "Our perspective shifted drastically when we began using Profit.co. This platform illuminated the progress and results of our efforts, giving us profound insights into our sales team's activities that were often too intricate for brief call reports. Incorporating software into our process has been transformative."
A Success Story of Sales Excellence at Allstate Dealer Services with Profit.co OKR Solutions
Allstate Dealer Services is a member of the Allstate family of companies within the Allstate Corporation, a Fortune 500 company. With a keen focus on offering specialized vehicle protection products, the division operates through a vast network of independent agents representing car dealerships across the United States. Rooted in the legacy of excellence that Allstate Corporation is renowned for, Allstate Dealer Services takes pride in its commitment to innovative solutions, robust agent and dealer partnerships, and exceptional customer-centric approaches. Over the years, under visionary leadership, the division has exemplified its dedication by integrating modern strategies like OKRs (Objectives and Key Results), ensuring it remains at the forefront of automotive insurance services.
Lawrence (Larry) Guy, with an illustrious 16-year tenure at Allstate Dealer Services, oversees the education, development, and sales enablement & strategies. Recently, we had the privilege of engaging with him to understand the nuanced application of OKRs within the sales organization. Join us as we delve into this insightful discussion, reflecting upon how OKRs have shaped Allstate Dealer Services' journey of sales excellence.
History of OKRs in Allstate
Larry observed a pattern in traditional companies where firms simply "go out and sell, document their sales activity in some sort of call reporting platform." He noted a significant gap, stating, "There wasn't really much follow-up done," leading to a static cycle of applying strategies "over and over and over again" without adjusting to changing market conditions.
However, the approach at Allstate shifted when a new team member, who had "utilized [OKRs] in a previous employment opportunity," joined the team. Larry emphasized how the team "connected to the procedure, the process." OKRs provided a "very linear" path to follow. By merging this with their "sales reporting activity," Allstate could now focus on the "high priorities for us and the high priorities for the organization."
How did adopting OKRs transform the sales teams at Allstate?
Reflecting on how OKRs revolutionized Allstate's sales teams, Larry illustrated the transformation. Initially, it was about "getting our sales team to follow the process," emphasizing "committing to the activity," and focusing on "PPPs and check-ins."
By "the middle of year two," the goals matured, and they "hit a stride both from an OKR development and execution standpoint." Larry emphasized the OKRs' adaptability, saying, "As the market shifted, we would make adjustments," culminating in a "unique team effort from the sales team."
Describing the company's structure, Larry mentioned, "We have three sales regions and a sales team of 11 people." Over time, apprehensions changed from "I'm a little nervous about this" to genuine enthusiasm – "I'm really excited about this opportunity."
In team meetings, discussions evolved significantly. Larry recalled, "We went from 'what's a task vs. a key result' to 'that's not a key result, that's a task, it needs to be rewritten.'" This inclusive transformation meant, "It's the whole sales team having that conversation," ensuring OKRs were "written appropriately, written correctly."
Over your four-year OKR journey, what challenges have you faced?
Over the span of their four-year OKR journey, Larry identified several challenges. "Our first year and a half was about implementation – grappling with timing, cadence, and structure. It was a challenging yet thrilling phase." As they familiarized themselves with OKRs, the obstacles evolved. Larry noted, "Now, it's about refining execution. A central aspect of OKRs is 'stretch goals,' and at times, we overreach, affecting morale and sustainability."
Drawing an analogy, Larry observed, "Often, in the face of challenges, we dramatically alter our course, like making a 180-degree turn. But sometimes, a mere 90-degree shift suffices. We might set an overly ambitious goal, then overcompensate before eventually finding the right balance." He conceded, "Striking that balance between a too-easy and an impossibly hard goal is what we're navigating now."
Elaborating, Larry added, "Salespeople inherently aim to hit targets. Teaching them that achieving 70% of a stretch goal is still commendable was tough. However, once that mindset shifts, while challenges persist, that aspect has become more controllable."
What does OKR mean for the sales organization? Where do OKRs fit in Vis-a-vis CRM for the sales organization?
Larry responded, "Our struggle centered around the plethora of reports, predominantly focused on revenue. While it's straightforward to formulate an OKR around year-over-year revenue growth. Our pivot? Instead of basing our OKRs purely on revenue, we focused on those daily activities that culminate in revenue generation. By doing this, we inadvertently sidestepped a potential pitfall. Had we made our primary OKRs about revenue, the sales team might have felt they were duplicating efforts. Recording sales activities related to revenue in a CRM and then recapturing similar data in an OKR system could have been perceived as redundant. So, while the CRM might handle the tangible numbers or achievement quotas, OKRs capture the strategies and actions leading to those figures. When executed right, the numbers naturally follow, fostering a cause-and-effect relationship."
Larry agreed, "By emphasizing performance and activity, the outcomes naturally follow. It evokes the principles of Lean and Total Quality Management, where a steadfast focus on the process ensures the results inherently fall into place. Quite a revelation for us in the sales domain."
Can you elaborate on your OKR journey?
Larry responded, "In the initial phases, spanning nearly three cycles, our adoption of OKRs was manual, leveraging a SharePoint site for documentation. Although operational, this method posed significant challenges, especially regarding reporting. Due to the complexity of extracting data from our custom SharePoint interface, our sales team felt strained, and their enthusiasm dwindled. We didn't initially seek a technological remedy, but in hindsight, it might have fast-tracked our adoption. Our perspective shifted drastically when we began using Profit.co. This platform illuminated the progress and results of our efforts, giving us profound insights into our sales team's activities that were often too intricate for brief call reports. Incorporating software into our process has been transformative."
Why did they choose Profit.co?
Larry replied, "We primarily considered two platforms: Salesforce and its OKR extension and Profit.co. The colleague who introduced us to OKRs had prior experience or at least familiarity with Profit.co. So, after evaluating Salesforce and deciding it wasn't our best fit, Profit.co naturally became our choice."
What was your experience with the Profit.co implementation?
Larry, "In my role, I'm deeply involved with our learning management system – designing, implementing, and refining user experiences. So, I genuinely value a good tech interface. What struck me about Profit.co is that the solution is so user-friendly. It took a bunch of salespeople who were not traditionally the most technologically advanced to grasp it immediately. We held just two demonstration sessions, followed by a hands-on practice meeting. After that, seeing our sales reps assist one another was great. Instead of approaching the leadership with problems, they collaborated, offering solutions to each other. Larry added, "Profit.co made the rollout so simple, from the initial demonstrations to the design of our OKRs and putting them into the system. It's just been a tremendous opportunity to work with the Profit.co team."
What are the qualitative and quantitative benefits of OKRs?
Larry pointed out three main benefits.
"Reflecting on the past two years post-implementation, in 2022, we saw phenomenal success with OKRs. Quantitatively speaking, we hit almost 98-99% of our target for the year. That achievement was possible when we tracked our strategic initiatives using the quarterly OKR cycles."
Larry added, "This year, while we're not on the same track, it's less about the OKRs and more about shifting market conditions in our domain. But what's noteworthy is how OKRs have allowed us to capture the exact reasons. Gone are the days of endless back-and-fourths and a barrage of emails from leadership to sales. We've captured all the essential qualitative data within our OKR process."
Larry also pointed out, "No longer does the leadership need to keep nudging sales teams for updates. It frees up executive time; they don't have to do repeated follow-ups. Instead, with our OKR setup, any performance query is routed to our OKRs through PPPs and check-ins and evaluating performance by regions – all without causing any disruption to the sales team's daily routine."
Who played the pivotal role or took the lead in championing the implementation of OKRs?
Larry said, "For us, the guiding force behind OKRs was our Chief Sales Officer. He's a true salesperson at heart, committed to executing strategies effectively. His philosophy is simple: follow the right steps in the right manner, and the outcomes will follow."
Larry continued, "While facilitating the process, I don't craft the OKRs. Instead, we conduct group sessions with our next tier of sales managers. They're closer to the ground reality, which makes their input invaluable. Believing in a 'lead from the front approach, we find it impactful when regional sales managers pen down the OKRs themselves. This ensures a stronger buy-in when it trickles down to the frontline sellers."
Larry explained, "We see our OKR journey as a relay race. At the forefront is our Chief Sales Officer, championing the entire initiative. I play the role of a program owner, orchestrating the process. Our regional sales managers act as team captains, guiding their regions, and finally, our sellers – the users of the system."
What is your advice to companies implementing OKRs?
Larry was very insightful and listed three crucial points.
"If I could wave a magic wand, looking back, kick things off with a technology-first approach. That's foundational."
"During the initial phase, opt for shorter, monthly cycles for about six months. This helps teams get acquainted with the rhythm and the essence of OKRs. Think of it like a restaurant's soft launch before the grand opening."
"And lastly, writing an OKR is truly an art form, especially for us in sales. It's not about perfecting it on the first try but rewriting it until it's right. Dedicate time to perfecting this art early on, and you'll be better positioned for your OKR journey."
Execute your strategy with the industry's most preferred and intuitive software