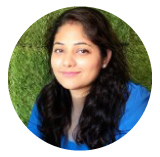 "Simple way to store, track, and update goals as well as focus our strategy"
Atomberg Scales With Profit.co OKR Solution to Deliver Exceptional Strategy Execution
Innovation and breakthroughs have spearheaded the start and rise of many world-class companies. Constantly striving to innovate and become better sustains a business, keeps customers happy, and rings in the cash machine. To quote Li Keqiang, "Innovation is an inexhaustible engine for economic development". This is very true, and we at Profit.co are true innovators, always striving to solve a problem and better serve our customers.
Atomberg is a company priding itself on being a relentless innovator. We recently had the opportunity to chat with Ankita, HR at Atomberg, and her journey with Profit.co's OKR software.
About Atomberg
Atomberg is in the business of revolutionizing India's home appliances by solving one problem at a time. Every household appliance created blends mindful design, energy efficiency and next-gen smart tech. They are relentless innovators.
Atomberg Technologies' origin story begins with two IIT-Bombay graduates: Manoj Meena and Sibabrata Das, and some serious hi-tech who decided to use their wealth of expertise to build meaningful, scalable, and impactful products for every Indian home.
Advantages of using Profit.co over Excel
The conversation started about how Atomberg started to think about OKRs and Ankita said they were using excel to track everything and it was difficult, especially when different departmental collaboration was required. She said that for a rapidly scaling organization like Atomberg with innovation as the bed Rock of the company, Cross-functional team collaboration is super important. Excel was just not meeting all the challenges.
Atomberg was rapidly expanding. Ankita said, "It was increasingly difficult to manage 300 Employees using Excel sheet". Atomberg also needs to have visibility of the goals and objectives of the employees across the organization, both from management's and the employee's perspective. She added that "We are core believers of OKRs" It helps us focus and target and measure the progress of our goals. " We also want to drive our vision through OKRs. We want to align everyone toward the organizational goal and eventually use performance management too as a part of the process".
What made you choose Profit.co
We had taken up a benchmarking study and then demos from prospective companies but found that Profit.co dashboard was amazing and gave us a bird's eye view of how things were progressing in the organization. Ankita also added that it was very easy to make the objectives and have visibility across the organization both from the employees and the organisation's points of view. She said it helps employees understand the organization's goals better. Profit.co can simply download a presentation with complete data, charts, and graphs. She said the Profit.co tool could do much more than the others and was relevant to the needs of Atomberg.
Experiences with Profit.co's OKR implementation
Creating a very strategic objective and using the tool can be a bit challenging, but there was a lot of help from the Profit.co team. The team provided us with some sample statements which can be used as objectives. Ankita said the tool by itself can be easily managed and since they implemented it throughout the organization they focused on everyone getting the hang of it by creating objectives and check-ins. She added the Profit.co team was available to answer all their questions and help them throughout the implementation.
What was the strategy adopted by the OKR Champion for a smooth adoption?
We used a few case studies and focus group discussions when our employees faced the challenges of using excel. We took the employee feedback and took a ground reality check. We knew our employees were ready and the organization was ready for the change.
Ankita said the idea in Atomberg was to first implement the OKRs across the Enterprise because she said," we decided that we wanted to allow everybody to have a hands-on preliminary understanding of the OKR Framework". She added that they wanted people to set objectives, learn to delete, check-in and follow the process. "We know that it is a process and will take time but we decided to onboard Profit.co's OKR tool for the entire organization at one go and give everybody a hands-on experience." Ankita added.
Your experience with the Profit.co team
Ankita said that during the software onboarding, "we needed a lot of help because it was new to us." She added that being change makers and champions of Profit.co we needed a lot of clarity. She said that the customer success manager was very helpful, we had two calls every week and those were very drilling calls to understand. She also added, " I read a lot of blogs that were super helpful" She added that You can find answers to most questions otherwise, the Profit.co team is ready to help with any questions. Ankita said, "The technical team of Profit.co has been very helpful with integrating Darwin, our HRMS tool, and Profit.co"
Atomberg after Profit.co
Ankita said it had been just two quarters after onboarding Profit.co. In the first quarter, it was primarily a learning quarter and the second quarter was when everybody logged into the system, set objectives, and started checking in.
Advice for people implementing OKRs
Understanding the employee's needs through conversations and feedback. Use case studies and discussions to create readiness of employees to change management. Prepare the organization for a period of learning and adapting for better outcomes to meet the challenge or solve a problem.
What is your overall feedback about Profit.co?
"Like Atomberg Revolutionizing the home appliances industry, Profit.co is revolutionizing OKRs and every Organization must go for it."
Execute your strategy with the industry's most preferred and intuitive software