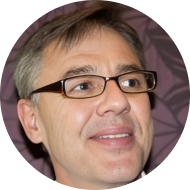 "The entire journey with Profit.co has been one of a definition of partnership. You are there for us, and you don't only say it; you do it. I experience it every day."
Driving Successful Transformation and Performance – IZWE Africa Group's Journey with Profit.co
IZWE Africa Group, a dynamic micro-financier and insurer, has made significant strides across Africa since its establishment in South Africa in 2008. IZWE, meaning 'nation,' embodies their mission to uplift individuals for the collective progress of their nations. They provide the necessary tools for people to forge prosperous futures, thereby fortifying nations through their active involvement in a flourishing economy.
IZWE Africa Group's dual purpose is to deliver efficient financial services to private individuals and small enterprises and to offer secure, high-yield savings and investment solutions that enable their customers to amplify their wealth.
This case study explores how IZWE Africa Group, in partnership with Profit.co, drives positive transformation through innovative solutions.
In a recent fireside chat hosted by Profit.co, Alan Gedye, the Head of Strategy Execution, Transformation & Interim Head of Human Capital at IZWE Africa Group, shared his insightful experiences with OKRs and Performance Management Systems (PMS). Alan Gedye is a seasoned professional with a rich background in Strategy Execution, Transformation, and Human Capital.
What was the primary motivation behind adopting the OKR framework?
The primary motivation behind adopting the OKR framework, as explained by Alan Gedye, the Head of Strategy Execution and Interim Head of Human Capital at IZWE Africa Group, was to facilitate the company's transformation. "We're not just changing superficially; we're fundamentally transforming every aspect of our business. Our North Star, our guiding principle, is to evolve into a high-performing organization. This has many drivers, factors, and enablers, and managing performance is crucial," Alan stated.
How were you addressing these challenges, and what were your limitations or difficulties?
When Alan joined IZWE, he noticed that the performance management capability had a certain level of maturity, but it needed to be more consistent across the board. The company had a solid foundation of performance management principles, primarily focused on KPI measurement and review. IZWE also evaluated how employees embodied their five core values, a fundamental expectation for everyone.
However, Alan recognized the need for a more robust framework to execute their strategy effectively, provide transparency, and foster accountability. Drawing from his previous experience with OKRs, he understood their value in strategy execution, decision-making, and tracking progress. "We decided to implement OKRs at IZWE and engaged with Profit.co to help us with this process. Adopting OKRs was a strategic move to enhance our performance management and drive our transformation journey," Alan concluded.
Alan Gedye further elaborated on the company's journey with OKRs. He mentioned that they have introduced KVDs, or Key Value Drivers, which are integral to their strategic map. Everything, including KPIs and OKRs, must align with these KVDs and the overall strategy. "Everybody needs to be more than cognizant; they must live and work it every day," Alan emphasized, highlighting the importance of alignment and commitment to the strategy.
What factors led to implementing our OKR and performance management software?
Alan Gedye emphasized the need to change the organization's energy and passion toward their strategic goals when asked about the factors that led to implementing OKR and performance management software.
Alan noted, "Initially, there was no excitement, passion, or energy behind our strategic execution. Coming from a transformation and people change management background, it was clear that we needed more support, more communication, and better quality experiences."
The decision to implement Profit.co's OKR and performance management software was driven by the desire to turn this situation around.
How was the implementation process? Were there any complexities or obstacles, and how were they addressed?
Alan described the journey as a true partnership: "The entire journey has been one of a definition of partnership. You are there for us, and you don't only say it; you do it. I experience it every day."
He praised the Profit.co team, mentioning Pinaki and Divya, for their constant support and commitment to serving IZWE's needs. "It's a 24/7 partnership, and there's this mutual respect and Profit.co's extreme desire to serve and solve our problems," he added.
How long did it take for your organization to adopt and integrate the software into your processes fully?
Alan acknowledged that while they are still on their journey of embedding and maturing OKRs, they are satisfied with their progress and the partnership with Profit.co. "We've ticked the first box, gone through the first milestone, and we're quite satisfied with where we are and how it's gone so far," he concluded.
Could you elaborate on how your team adjusted to the Profit.co platform and any resistance you faced?
When discussing the challenges encountered during the implementation of Profit.co, Alan Gedye acknowledged that the primary hurdle was perceiving the platform as complex and needing to be more user-friendly. However, IZWE, a transformation-friendly organization, understands the necessity of change for growth and does not resist it.
Alan also highlighted the workload of employees as a significant factor to consider. Despite preparing them for the transformation, the undeniable fact remains that employees are extremely busy. Securing their attention and commitment can be challenging, and a lack of response can sometimes be misconstrued as resistance. However, Alan emphasized that this reflects their workload more than any resistance to the platform or the changes being implemented.
How did you ensure a smooth transition to Profit.co?
When asked about ensuring a smooth transition to Profit.co, Alan emphasized the critical role of prioritization. For IZWE, the relationship with Profit.co, the rollout of the Performance Management System (PMS), the implementation of OKRs, and the enhancement of the performance pillar are all top priorities.
Furthermore, Alan highlighted the significant impact of leadership alignment and support in mitigating resistance. The executive colleagues and senior management across the group, both locally and internationally, are fully committed to Izwe's journey. This alignment, reinforced by the support from the CEO, sets a positive tone from the top, significantly reducing resistance and facilitating a smoother transition to Profit.co.
Based on your experience, what advice would you give to other organizations considering Profit.co?
Alan advises, "Approach the situation fully aware and prepared to learn and grow. It's better to be more prepared than to start from scratch. Equip yourself with the necessary knowledge and skills, and you'll be able to make progress much faster."
Alan also stressed the importance of not going through the process alone. He praised the Profit.co team, saying, "You're in for one of the best rides of your life. It's an absolute pleasure to know you've got the support and this partnership to take you on this journey."
He further added, "Don't expect things to be done overnight. Know that you're going to have a patient partner. If you've got some challenges, if you're struggling, they smile and say, 'How can we help you?' So know that you're in great hands."
Lastly, Alan advised organizations to involve their leadership in the process. He said, "Get your Champions, get your leadership support, and even ask them to attend the meetings with you. That would be a lesson I didn't do and would do differently in the future."
Final thoughts on Profit.co
In conclusion, Alan strongly recommended Profit.co, saying, "Don't even hesitate with Profit.co. Go for it, and you won't be sorry. You'll get the return you hope for and plan for."
Execute your strategy with the industry's most preferred and intuitive software