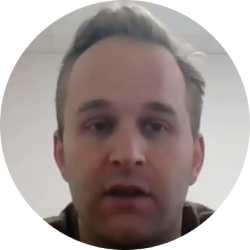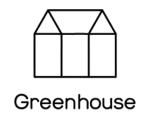 Green House

What [Profit.co has] really helped with is being able to communicate a lot quicker and in a lot more effective manner.
No matter the size of your company or the industry you operate in, OKRs– or, Objectives and Key Results– can help you manage growth, monitor your business performance, and set stretch goals to help you achieve more than you believed possible.
We had the opportunity to sit down with Chase Winters, the VP of Finance at Greenhouse. This Canadian-based organization is a functional health and wellness company. They began with a single warehouse producing cold-pressed juices. Over the course of seven to eight years, Greenhouse has expanded into different markets, selling products at numerous store locations as well as in grocery stores and online.
What is the history of OKRs at Greenhouse?
Once Greenhouse began growing, they realized that there would need to be a lot more alignment between their departments. They conducted their own research into the OKR methodology and decided to implement OKRs. Their first quarter with OKRs was in Q1 of 2020, and they began with GTM Hub, but found the software lacking in its ability to correctly reflect their various tasks and projects that they needed to record in order to succeed in their goals. In the search for a more sophisticated software, Greenhouse decided to try Profit.co.
What was the drive for adopting OKRs?
Greenhouse found that as they were growing beyond retail shops and into grocery retail and e-commerce, they needed more alignment. Business-wide, there were competing priorities and some issues determining what exactly should be prioritized. Chase shared the OKRs were key to reconciling competing priorities. "Through OKRs, we're able to define those priorities, set the right metrics we should be measuring, and then helping to drive the initiatives to achieve those metrics for the company as a whole and not just have individual department owners driving what the priorities of the other supporting functions are."
How was the OKR implementation process?
Greenhouse decided to emphasize learning and overcommunication when they approached implementing OKRs. Chase found that the process of setting OKRs was a great way to clarify the team's understanding of priorities. "Overcommunication was really key for reinforcing OKRs. At the start, it really helped align everyone's thoughts… as we started going through the process, we've gotten better and better."
Chase shared that Profit's task module was a big benefit for the company. Being able to associate a task or action item directly with a key result helped the team visualize how their day-to-day work was contributing towards overarching goals and driving priorities forwards. "With these additional functionalities we're able to really embed Profit into our weekly, monthly, and quarterly meetings."
How has your experience with Profit.co been?
Chase took up the OKR implementation for Greenhouse, and was prepared for an onslaught of questions from his team about technical issues and product details. However, with Profit.co, Chase found that that hasn't been happening as much. He chalks this up to the easy and convenient support chat, "When I type an issue in the Support Chat, it's very timely and gets the answer really quickly and sorts out the issue in a timely manner." Chase also spoke to his experience with the team. Beyond helping out with training and kickoff calls, he shared that "We've had a couple of calls with the development team and they've been really open and receptive to some of the items that we've raised."
Did Profit.co help work during Covid?
This past year has been unlike any other for businesses everywhere, and we wanted to know how Profit.co impacted work at Greenhouse during the pandemic. Chase was able to share that Profit.co has enabled the team to communicate quicker and more effectively. Chase said one example of better communication was through check-ins, and the notifications for check-ins completed by your reports. He shared, "Typically you'd have a meeting or you'd find out through an email about an issue that had happened, whereas now I can see someone's checked in and see what that KPI is and I can reply in a comment, and have a conversation all within Profit."
This feature has helped streamline communication during the pandemic. Chase shared that features like this have helped reduce endless meetings via Zoom or Google Hangouts: "It's being able to avoid those conversations, or coming to those conversations really well-prepared already because… everyone knows all the information, and you can come with solutions as opposed to really diagnosing the problem."
OKRs and Profit.co have helped Greenhouse align their goals and improve communication within their organization. The OKR framework is a powerful methodology that can work for companies of all sizes and in all industries– and the Profit.co OKR management tool can help you optimize your use of this framework, so you see better results even faster.
Ready to get started? Try Profit.co completely free for thirty days, or book a demo with us to see what OKRs and our software can do for your company.
Execute your strategy with the industry's most preferred and intuitive software