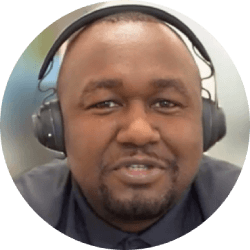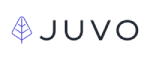 Juvo

"OKR forces you to actually make decisions and truly prioritize. Having that framework already in place allows us to go into our natural check-in… it was essential [during Covid-19]: the framework, and having Profit.co as the tool."
The objectives and key results framework has many substantial benefits that make it so appealing for companies of all sizes. The focus, alignment, team commitment, trackable progress, and stretch goals that are a necessary result of this framework can transform businesses and solve issues that have long-since hindered productivity.
Juvo is a California-based company that is committed to rejuvenating and simplifying the worker's compensation settlement process to create better outcomes and experiences for injured workers.
Recently, we had the wonderful opportunity to sit down with Jason Crow, the founder and CEO of Juvo, who was able to discuss the company's experience with the OKR framework, as well as the team's experience with Profit.co and how it impacted Juvo.
What is the history & background of OKRs at Juvo?
First, we wanted to understand how Jason Crow and the team at Juvo became familiar with the OKR framework, and what baseline they had coming into their OKR program.
Jason shared that the objectives and key results methodology was introduced about two years ago, while the company was going through a rebrand. Juvo was transitioning from a single-service company to a complete-service company as they built claim systems and processes to institute a new experience for clients. Along with this rebrand came new goals for the company. Jason shared that these goals were lofty, but execution on these goals wasn't coming through in the way that it needed to be.
Nothing that the company was doing to try to drive progress seemed to be working– however, when they came across the objectives and key result framework, they felt they had found something that could really work for their team. Jason named alignments, clear systems of measurement, and concrete outcomes as the main reasons Juvo decided to implement OKRs.
Furthermore, the framework was working out great for the team as a whole. "We really liked that it was also scalable," Jason shared. "It worked for us as a small team, and as we grew, we could see it working even better."
What drove you to adopt OKRs?
We wanted to know more about what drove Juvo to adopt OKRs, and about the lofty goals that made them decide they needed a powerful framework to help manage their progress. Jason shared that Juvo didn't just have big goals– they had goals that sought to bring about change in the industry.
That made the Juvo team trailblazers, and challengers in an industry that is very well-established and set in it's ways. Jason shared that some of their goals centered around turning from a service-based company to a tech company with human services as a secondary. Goals like these had detailed strategies, and yet no evidence of proper execution attached. "We just were not making progress," Jason shared. "When we would check-in, there would just be nothing done."
Additionally, the worker's compensation industry is a busy, tedious, task-heavy industry, and if companies aren't careful, they can slip into a task-focused company more than a mission-focused one. Jason wanted to actively resist this. "My team had more to offer than just completing tasks– they're the type of people that have the ability to change something; they're talented." Jason felt that the best way to unlock this potential was OKRs, "Objectives and key results was giving us that opportunity to maximize talent and include everybody in the organization, aligned towards the bigger purpose."
This sense of team-wide alignment resonated with Jason. He shared that his sports background taught him a lot about teamwork and cooperation, "One of the most important things on winning teams is that everybody is aligned and everybody feels invested 100% and like they're contributing." Jason knew that Juvo couldn't afford to lose the feeling that everyone was contributing towards the key objective, making the alignment that the OKR framework created so vital for Juvo's company culture, and progress as an organization.
Why did you choose Profit.co?
Choosing the tool that the team would manage this highly effective framework on was very important for Jason. The team needed something flexible and easy to use. Profit.co was not the first platform that Juvo found. Jason shared that they tried other tools at the beginning of their search. "Most of them did not have the pure focus, or weren't borne out of objectives and key results," Jason shared. "They were other tools that added goal management mimicking OKRs, but it really didn't give the flexibility or the features that Profit.co offered."
Jason felt that the goal management options weren't enough with these other softwares. Jason tried softwares like 15five and 7Geese. He felt that all of these platforms were either really expensive and did not add the features or value needed– the team still needed to use tools like Trello to manage tasks– or, the platform was more affordable, but it was obvious that OKRs were secondary. No new features were added to make the OKR experience better.
Jason felt that all signs pointed to Profit.co. He liked that it was based out of Silicon Valley, where the OKR framework itself was used to bring so many startups success. Immediately upon using Profit.co, the team loved the flexibility, and Jason felt that the amount of features accessible for the price was unbelievable.
Even more than the flexibility and the features, though, Jason shared that it was the team and the support that has made him stay with Profit.co. Jason shared that "We actually talk about Profit's team and their support and how we want to incorporate the way that Profit treats it's customers into our business."
Jason likes how it's all hands on deck when he hops on calls with the Profit team, and has spoken with many members from Profit.co– from engineering project managers to the CEO. Jason shared, "I've never seen a company where whether you're dealing with a team of six, twelve, twenty, a thousand, they treat everybody the same way."
Jason felt that the feedback he gives on the product is always heard, and even incorporated. He can see that the Profit.co team is committed to improving their product, and felt confident signing on with Profit.co because of this customer-centered strategy. He felt that when you run a business like this, you are sure to be around for a long time.
"That's what made us choose Profit," Jason told us. "It's more like a partner. They're going to help us if we're struggling with our OKRs and how to execute them… and that's comforting to know."
How was the OKR implementation process?
The benefits of objectives and key results are innumerable, but it can sometimes take teams a few quarters to find their rhythm with OKRs and reach their full potential with the methodology. It was important to Jason that his team truly understood not just OKRs, but also the benefits that they as a company could experience if they learned to use this framework correctly.
Jason saw that many companies that used OKRs as a strategy framework had aspirational mission statements. Many people who join companies like this do so because they believe in that mission and are eager to contribute to it. Jason understood that, and shared that it was really important that his team "understood the benefits [and] that it was going to align them– ideas weren't just coming from the top-down, but also bottom-up. You were going to be able to make an impact and contribute towards the actual mission."
Once the team learned the basics and understood OKRs, Jason found that the Profit.co software itself was easy to use and very intuitive. In just one training session, the entire team was able to understand the software.
The Profit.co team configured the software to Juvo's exact needs, and hid any features that the Juvo team didn't need to use. Jason liked this part of the implementation process, saying, "That was really helpful, because we really believe in not distracting our team with other things that are there that we're not using, and things we don't need to see." The team at Profit.co made implementation easy for the team at Juvo.
Has Profit.co helped Juvo work during COVID-19?
As with any company, Juvo's day-to-day work and overall operations were heavily impacted by the onset of COVID-19. Juvo was a very face-to-face company, both in terms of contacting and assisting customers, as well as working as a team. Teamwork is so important at Juvo, and collaboration is a central pillar– the conference room is called the "Innovation Lab," a nod to all the great ideas that the team is able to come up with as a group.
The pandemic impacted much of how Juvo ran it's day-to-day operations. However, Jason was able to share that "OKRs was the easiest thing to manage [during Covid-19]… one of the things we love about the framework is that when you do need to pivot or change, it's a lot easier to do. The way that things are presented in Profit, it's always clear on what we're doing– we realized that we can be anywhere."
During remote work, check-ins and conversations were absolutely essential to the success of the company. Without the Profit.co platform to do these, it would have been a lot harder to adapt to the changes made in the company. Jason told us that "It was really essential for us to make the shift to remote work; Profit and the framework of Objective and Key Results really helped with that significantly."
Jason shared that the company had to change its model significantly. Previously, about 90% of the work was done in the field, all of which had to shift to remote and virtual work. Juvo became a paperwork-heavy and administrative business. Luckily, OKRs that forced the team to have periodic check-ins and conversations were an essential aspect of Juvo's operations. Jason shared that "OKR forces you to actually make decisions and truly prioritize. Having that framework already in place allows us to go into our natural check-in… it was essential: the framework, and having Profit.co as the tool."
Juvo uses Profit.co to help align their team and execute their strategy so they can better serve their customers. The OKR framework is a powerful methodology that can work for companies of all sizes and in all industries– and the Profit.co OKR management tool can help you optimize your use of this framework, so you can execute your strategy with focus and alignment.
Ready to get started? Try Profit.co completely free for thirty days, or book a demo with us to see what OKRs and our software can do for your company.
Execute your strategy with the industry's most preferred and intuitive software