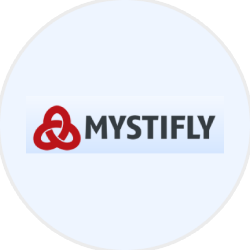 Profit.co helps Mystifly realize progress across departments

With Profit.co, "now our employees can see for themselves [how they] impact the progress of the other departments." Mystifly
Executive Summary
Mystifly is a global airfare B2B marketplace that has client and supplier relationships around the globe. They work with airlines and travel agents to supply affordable content on a compatible platform. Mystifly uses OKRs and Profit.co to manage their multiple teams and departments and their many responsibilities.
Challenges
Lack of accountability for goals: Mystifly faced the complex issue of setting up accountability for the team working in the business. They were facing a series of bottlenecks, especially regarding their supplier relationships, that arose due to the dependencies between different business functions.
Need for more collaboration: Teams weren't able to collaborate outside of their department. This was an issue because everything required collaboration– no project could be run by a single department, end to end. They all relied on each other, but were having issues communicating.
Rocky OKR implementation: Mystifly knew that the OKR framework could help them manage their challenges, however they didn't roll out their program with enough structure, focusing more on the philosophy than the actual method. The team was treating OKRs like KPIs, and failed to keep reaching for their goals after 80% of their target was completed.
Solution
After trying OKRs for themselves, they decided that they needed the help of a software. Mystifly found that Profit.co solved their issue with accountability, transparency, and visibility.
This was achieved by:
A swift implementation, as Mystifly onboarded around fifty people to the software. In just one month, the software was implemented, leaders were trained, and they were ready to go.
Easy UI and a user-friendly interface made it simple for the users at Mystifly to adopt this software– many of them didn't even require the offered training to pick up Profit.co.
Employees were immediately able to see how their day-to-day work impacted important goals. So, if a project was stalling with them, they knew the urgency of resolving the issue.
Results & Benefits
Once employees could see their impact in the organization, it was easy to identify issues in their weekly department and leadership team calls. When a bottleneck occured, leaders could pinpoint what stage the project was in and offer support.
Instead of spending the entire quarter learning there was a large issue in important projects, solutions were streamlined and resolved within weeks– not months.
OKRs and Profit.co have transformed the way that Mystifly is doing business. With properly-managed OKRs on the Profit.co software, leadership can see the entire team at Mystifly working to help one another.
OKRs have prompted the team at Mystifly to start important conversations quickly. This is the most impactful and advantageous aspect of the OKR philosophy.
Execute your strategy with the industry's most preferred and intuitive software