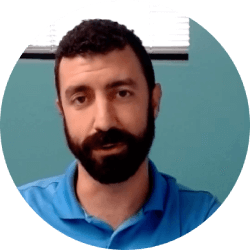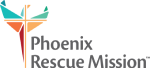 Phoenix Rescue Mission

"I'm still amazed at everything I'm able to do in the [Profit.co] settings. To be able to go in and see that I can adjust basically everything, customize almost anything… that functionality wasn't available with other providers."
The OKR framework has helped organizations of all kinds achieve focus and alignment within their team. No matter the size of the company or the services it provides, OKRs can help businesses strategize better and execute faster. Any team can use the Profit.co OKR software to focus top goals, align departments and teams to company goals, and streamline progress reports and meetings.
Phoenix Rescue Mission, a nonprofit located in Phoenix, Arizona, uses OKRs with Profit.co to focus better and achieve more. Phoenix Rescue Mission serves the homeless, hungry, and helps get individuals out of addiction and trauma cycles. Across multiple locations, this organization provides both residential and nonresidential services through a men's center and a women and children's center. Additionally, this organization has a food bank, street outreach, and various other local community outreach programs and services.
Recently, we had the opportunity to sit down with Ben Parker, the COO at Phoenix Rescue Mission as he discussed the organization's use of OKRs, how they came to use Profit.co, and how both the framework and the software have helped the team achieve more focus and alignment within the organization.
What is the background of OKRs at Phoenix Rescue Mission?
First, we wanted to know about the history of Objectives and key results at Phoenix Rescue Mission. The nonprofit began with the OKR framework roughly six months ago, because they wanted to find a better way to strategize.
The team had wanted to implement a goal-setting methodology, but their original plans for implementation were upended by the COVID-19 pandemic. Once the company had a chance to adjust, the team revisited the strategy discussion, focusing on what it would take to run their organization effectively and efficiently.
Ben shared that one of the executives at the Phoenix Rescue Mission was familiar with OKRs. After conducting some research and talking it through as a team, Ben said that they really liked OKRs and the opportunity to tie short-term plans to their long-term vision.
Settled on OKRs, the team brought on a consultant to help with the framework rollout, and they spent the last couple of months in 2020 adjusting to the new method of managing goals and strategizing.
Once the team had settled on using OKRs, they wanted to find a software that enabled them to strategize and drive progress using data. The IT team, along with Ben, set out to find the software that served them best, and determine how they could track progress. After dozens of trials, the team found Profit.co.
What was the drive for adopting OKRs?
Organizations have many different motivations for adopting a goal-setting framework like Objectives & Key Results. We wanted to know what Phoenix Rescue Mission's main drive for adopting OKRs was.
Ben shared that their main focus was strategic planning, and how they could engage their plans throughout the quarter. "We really wanted to make sure that the way we go about executing our strategy involves everyone in the organization," Ben shared. "And one of the things that we liked about OKRs is the fact that it gives transparency and alignment across the organization."
Ben said that the Phoenix Rescue Mission faced common problems such as operating in silos and having a lack of cross-communications between departments. This made execution difficult within the organization. Having OKR software where transparency and alignment were possible at every level made a lot of sense for the team and the issues they were having. Software enabled them to better communicate and collaborate. Ben shared that, "We want every single person in the organization to get together in their department and really speak into: What do we want to work on this quarter? Now that I see what our organizational OKRs are, how does our department take a part of that and really work toward helping the organization achieve those goals?"
Ben also shared that more employees have been involved in the process of planning and executing strategy, and that "has been wonderful." The team wanted to address what they were focusing on and know their top priorities in each and every quarter. Software enabled them to do that, and stay focused on what truly mattered. The team has reported that meetings are more focused, and each week has a clear priority. Ben shared that, "Everyone is on the same page as far as this is what we're trying to do, and we're all working towards the same goals here."
Why did you choose Profit.co?
With Phoenix Rescue Mission's former issues clearly identified, we wanted to know what exactly brought the organization to Profit.co. Ben was able to tell us that he and the IT team spent a significant amount of time– about a month, or a month and a half– combing through offerings from different OKR software providers. They completed a series of trials and did like some of the options, however their choice came down to features that were offered.
Ben shared that Profit.co was the most user-friendly option with "the best, cleanest interface" and the flexibility and customization that he wanted for his team. Ben shared, "I'm still amazed at everything I'm able to do in the settings. To be able to go in and see that I can adjust basically everything, customize almost anything… that functionality wasn't available with other providers."
While there were a series of options available, Ben felt that Profit.co had the best options for what the team really needed to meet their goals. "Profit.co was just a nice simple, clean user interface, but also really robust in what it provided."
How was your experience with the Profit.co team?
Next, we wanted to know how Ben and the team at Phoenix Rescue Mission felt about their experience with the Profit.co team. Ben shared that he was impressed with the responses he got from the support team.
He shared that he was shocked and delighted when he requested a small feature update, and Profit.co was able to fulfill that request. Ben shared that he's provided Profit.co with some feedback on features multiple times since onboarding, and the team has done the work to make that request a reality, whether it was a small functionality feature or a more substantial feature.
"Their answer has yet to be No there's just no way," Ben shared. "It's always What exactly are you looking for, let us see how we can make that happen." Ben was pleased to find that after he inputted his suggestions, the Profit.co team followed up with him and included him in the rollout process, alerting him when the feature was live.
Ben shared that this aspect of the Profit.co software and these interactions with the team were important to him. "The ability to say to my managers Hey if there's something that you wish Profit.co could do, even if it can't right now, it likely can in the future. I've been very pleased by that."
How was the OKR implementation process?
Many teams go about their implementation process with OKRs in different ways and see results at different paces. We wanted to know how Phoenix Rescue Mission was able to handle this process.
Ben shared that the implementation process has gone very well for the team at the nonprofit. While there have been natural bumps along the way as the team learned the best way to use both OKRs and the Profit.co software, it's overall been a great rollout.
Phoenix Rescue Mission has rolled out the OKR framework with the management team. Now that it's well-established, they'll be rolling it out to the rest of the employees in the organization. Ben is excited to have every employee performing check-ins and actively participating in the process.
During the implementation process, Profit.co representatives met with the staff at Phoenix Rescue Mission via video calls to walk through different customizations and train the team. Ben shared that they had three calls with the Profit.co team, "One for my executive team, one for my management team, and one for all employees… it was really helpful to have representatives from Profit actually do the hands-on training with my team."
What was your strategy for helping the team adapt to OKRs?
Different teams handle their adaptation to OKRs in different ways. We wanted to see if Ben could tell us what strategies he used to help the team at Phoenix Rescue Mission adapt to OKRs.
"It's still a work in progress!" Ben shared. He has found that the more hands-on time he gets with employees, the better their experience is with OKRs. When Ben is able to walk through OKRs with specific departments, it helps people go deeper with the methodology, and build out their OKRs with more focus. "My hope is that as we continue over the next couple quarters, I'll be able to continue to spend more time with each team," Ben shared. Phoenix Rescue Mission has between 25 and 30 departments in the software, so Ben has decided to take a slow and steady approach, and let employees try out the framework for themselves.
"That's one of the nice things about OKRs," Ben said, "It's not we'll try it this year and we'll try it again next year; it's we'll try it this quarter and we'll try it again next quarter. The rhythm is quick enough that you have four iterations within one year to really get the hang of it."
Profit.co has taken advantage of this rhythm, and built learning right into the software with catalogued weekly check-ins and end-of-quarter reflect and reset questions, so that teams can learn from their past experiences and build on their progress from one quarter to the next.
What outcomes have you seen in your business since implementing OKRs and Profit.co?
Finally, we wanted to know if Ben Parker and the Phoenix Rescue Mission have seen any tangible business outcomes since implementing OKRs and Profit.co.
Ben shared that the main, immediate benefit for Phoenix Rescue Mission was watching the teams become more focused. Feedback from across the entire management team confirmed that there was a resoundingly apparent improvement in focus. Ben received feedback from management that, "My meetings are more focused, I feel like my team is more productive, we all know what we're working towards."
Additionally, due to this increase in focus, teams were about to increase productivity as well. Ben told us that, "Teams are able to be more productive, and engage the work that they're doing a little bit more effectively because they are really focused on this is what we said we were going to do, and now we're doing it."
Phoenix Rescue Mission uses Profit.co to help define their strategy, focus on their most important priorities, and collaborate across departments. The OKR framework is a powerful methodology that can work for companies of all sizes and in all industries– and the Profit.co OKR management tool can help you optimize your use of this framework, so you can execute your strategy with focus and alignment.
Ready to get started? Try Profit.co completely free for thirty days, or book a demo with us to see what OKRs and our software can do for your company.
Execute your strategy with the industry's most preferred and intuitive software