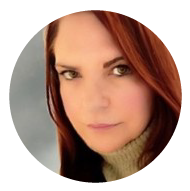 "What is remarkable about Profit.co is its user-friendly nature and flexibility. It's very easy to modify, add, change, delete, or archive whatever we want."
Profit.co's Performance Management Module Enables Seamless Scaling in the Face of Rapid Growth at Banyan Security

In an era where the computing world knows no boundaries, Banyan Security emerges as a game-changer. With remote employees and contractors connecting from coffee shops, airports, and homes, accessing internal applications across multiple public clouds, new challenges in security and access arise. Banyan Security addresses these challenges by empowering IT and security teams with industry-leading, device-centric SSE solutions. With a diverse global team and the backing of top-tier VCs, Banyan Security is revolutionizing secure access for the modern workforce.
Banyan Security and Profit.co share the value of prioritizing customer success. Diverse global teams and a dedication to innovation drive both organizations. With a shared commitment to putting customers first, Banyan Security and Profit.co strive to empower organizations, protect the information, ensure compliance, and catalyze innovation.
We recently sat down for a chat with Kay Lynn Gabaldon, Head of People & Culture at Banyan Security, to understand how Profit.co has been integral to their successful people solution.
Banyan Security Before Profit.co's Performance Management System
Kay mentioned that they used a set of questions for performance evaluation focusing more on the company and employee feelings rather than individual performance. However, she wanted to emphasize delving deeper into individuals' work to assist them in goal setting and learning.
Kay said she had a clear idea of how to take it forward. "My objective was to keep the questions but do a deep dive into each business unit. I talked to the leaders, the hiring managers to ensure that we're asking them questions that are specific to what they do. This helps with goal setting and succession planning and takes it from there. It's all in how you're framing the question, where have you been, where are you, and where are we going? You can customize and modify the questions as you pivot."
How did you envision and introduce this new approach to Performance Management?
Kay expanded the scope of the performance management system from primarily focusing on culture and employee engagement to covering all aspects of performance. The approach involved customizing questions for each business unit, fostering a deeper understanding of individual contributions, and providing actionable insights for improvement.
What are the key differences and value has the new system delivered compared to the previous approach?

Profit.co provides a simple and intuitive interface, and employees can answer questions, share their accomplishments, and feel relieved once they are done. Additionally, from the manager's perspective, the platform allows them to listen to the employee's voice and reflect on their input before the meeting. This meaningful exchange benefits both parties, alleviating pressure and fostering a more productive performance evaluation process.
Could you elaborate on the traditional challenges of the Performance Review process from your perspective?
Kay said, "When it comes to the traditional challenges of the performance review process, I've experienced the struggle of managing data scattered across multiple files. In the early stages of our startup, we relied on Excel for performance evaluations, which made it time-consuming to navigate through multiple files. However, since adopting the Profit.co platform, I've been thrilled to see how it has centralized all our data in one place. Now, with just a simple search by the person's name, I can easily access historical information, making our review process much more streamlined and efficient."
Kay also highlighted the importance of conducting regular check-ins or reviews, preferably every six months or quarterly, to capture any changes or shifts in goals. This approach helps ensure that unexpected project assignments or pivots are accounted for, preventing them from being overlooked during the annual review.
What was your experience onboarding with Profit.co?
Kay was happy to add, "My onboarding experience with Profit.co was extremely seamless. " The customer support team was excellent, guiding me through uploading my data and starting with the initial five questions. From there, the platform intuitively showed me where things were located.
She added," Collaborating closely with customer success, I streamlined and structured the platform to better align with our evolving organizational needs. This involved categorizing departments, such as marketing, and drilling down into specific skill sets within those departments, like content marketing. I found this process to be straightforward and efficient."
She mentioned that what truly stood out during this transition was the close collaboration with the Profit.co team. She said, "We communicate via Google Chat, allowing for real-time conversations and prompt issue resolution." She added, " This level of support has been invaluable in ensuring a smooth experience and fast turnaround."
Do you find the model of regular check-ins and continuous performance evaluations effective in fostering ongoing growth and development?

Kay said, "In addition to the initial annual review, incorporating quarterly check-ins allows us to identify and track goals over time. These check-ins serve as touchpoints where we revisit the goals set during the annual review and assess progress. " She added '"This approach enables us to build a comprehensive journey throughout the year, constantly adding to the story of individual performance."
She clarified, "The quarterly review is not about assigning ratings or evaluations; it serves as a check-up to capture where we've been, where we currently stand, and the next steps in our journey." "It ensures everyone, including managers, employees, and departments, remain aligned and accountable."
How has Profit.co's Performance Management System helped you overcome company growth challenges and ensured a transparent and effective evaluation process?

Kay recounted, "The recent review was easier since I was already familiar with the platform. However, I faced a challenge related to the company's growth. I had to rethink and recreate the structure to accommodate the new departments and employees we added. The platform proved invaluable in streamlining and simplifying this process, allowing us to swiftly complete the reviews."
Moving forward, Kay plans to revisit and ensure that the competencies are correctly aligned for each employee as she continues to onboard new team members. She added, " While it requires more effort to be granular in assigning competencies, it contributes to a solid and transparent culture. By focusing on goals and removing emotions, we create an environment that fosters growth and meaningful performance evaluations.
How has the experience with Profit.co been for the different types of users involved in the performance review process, including individual employees, managers, and administrators like yourself?

Kay is delighted, " In my experience with Profit.co, I have found that all three types of users – individual employees, managers, and administrators like myself – have had a smooth and hassle-free experience. One of the fantastic aspects of this platform is its flexibility in setting and adjusting target dates. In a startup environment where meeting target dates can be challenging, the platform allows me to quickly push out deadlines and accommodate the realities of our fast-paced work environment.
Kay went on to add some of the feature advantages of the platform. Additionally, suppose someone encounters access issues or needs a reset; I can quickly and effortlessly resolve those matters in real-time. The platform's flexibility has been extremely helpful in ensuring that everyone can stay on track and contribute their thoughts and inputs effectively. Kay added, "Employees have appreciated the ability to backdate entries and capture their reflections before meetings, allowing them to fully express themselves and engage in the process."
Regarding the new Profit.co Performance Management software, how would you quantify and qualify the overall value you have derived from it?

Kay quickly added, "The feedback on the performance process from Profit.co has been highly positive regarding quality." Profit.co's Performance management system allowed for comprehensively capturing all relevant information. Kay said, "The system's flexibility and user-friendly interface have made it fast and efficient for employees and department heads, eliminating unnecessary complexities. The availability of reports and dashboards has been valuable."
Kay also had a very insightful suggestion for us going forward, "In terms of future improvements, the ability to generate performance letters or forms for employee sign-off and seamless integration with the system would further streamline the process, reducing manual effort and ensuring data consistency and security."
You mentioned bringing OKRs and performance management together. Are there any other thoughts or plans you would like to share regarding your vision for the future?
Kay clearly articulated, " My vision for continuously improving the performance management process is integrating OKRs into our framework. OKRs are beneficial regardless of the company's size because they provide a means to track progress and align goals. " In the future, Kay plans to dedicate time to ensure everything is perfect and streamlined, particularly concerning competencies. Kay added, "This way when a new hire joins, they will already be assigned to the position and have established competencies, saving a significant amount of time."
What advice would you give companies planning to implement Performance Management with Profit.co?

I advise companies planning to implement Performance Management with Profit.co to utilize the system entirely. "It is not only easy to use and secure, but it also offers high flexibility. This flexibility is particularly beneficial when changes occur, and you must make adjustments without disrupting the entire review process." Kay added, " Using this platform, you can alleviate the pressure on your HR team and seamlessly adapt to evolving needs." With its flexibility and capabilities, you won't need to seek out other systems as your company grows. I recommend leveraging Profit.co to streamline and enhance your Performance Management processes.
One final Word on Profit.co

Profit.co provides all the necessary features and more, making it a comprehensive solution for your Performance Management needs. Whether you start with OKRs and later integrate performance evaluations or vice versa, the platform accommodates both approaches.
Execute your strategy with the industry's most preferred and intuitive software