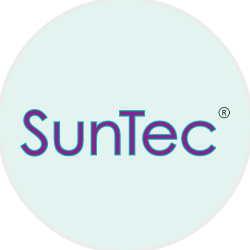 Suntech achieve alignment and transparency with OKRs

"We are confident that Profit.co's OKR platform will help us to implement OKRs and realize our strategic goals, meeting all our needs."Prakash Nair Vice President & Global Head of HR & KMD, SunTec Business Solutions.
SunTec Business Solutions has thirty years of experience and iteration behind them as a leading global player in relationship pricing and billing products. SunTec has offices in seven countries, and is headquartered in Thiruvananthapuram, Kerala. This customer-centric and innovative company utilizes OKRs to execute their strategy and goals.
Challenges
Right idea, wrong method: SunTec used the Balanced Scorecard Method to plan and execute their goals to improve customer service, improve business performance, and continually innovate. However, this was an increasingly complicated method to use for their business model.
Finding the right tools: When SunTec first rolled out their OKR program in 2018, they saw promising results. However, they had to track OKRs using PowerPoint, spreadsheets, and Word documents.
Unscalable spreadsheets: Spreadsheets proved to be severely limiting for the company, and the lack of agility and scalability quickly became a problem.
Solution
SunTec reviewed seven OKR SaaS players and conducted a rigorous evaluation of these softwares. They decided to partner with Profit.co, rolling the platform out globally in the second quarter of 2020.
SunTec found that:
Profit.co's consultative approach, responsiveness, and customer-focused approach set them apart from competitors
The software was user-friendly, intuitive, and customizable to their needs as a company.
Results & Benefits
Profit.co is being deployed across all of SunTec's departments and global teams– totaling around 650 employees.
The implementation of the software in phases allowed for leaders to engage with the platform first, and incrementally cover all employees.
A return on this investment is expected within six months of the complete rollout.
The business climate that was created due to the COVID-19 pandemic meant that SunTec had to stay agile and continually iterate their execution and tactics to meet their goals.
Profit.co has helped SunTec implement OKRs and realize their strategic goals, meeting their needs in this unprecedented time.
Execute your strategy with the industry's most preferred and intuitive software