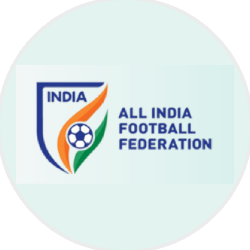 AIFF

OKRs & Profit.co "has helped us complete impactful tasks towards our set goals, and carry out the vision that can still be achieved, even with the pandemic."AIFF India
Executive Summary
The team at All India Football Federation were experts at planning. They detailed their strategy in four-year intervals to achieve their vision. However, with their volume of goals and hectic day-to-day, they needed to find a way to achieve better alignment, transparency, and accountability. In 2020, AIFF decided to implement OKRs with Profit.co.
Challenges
A lack of organization: Before OKRs, AIFF managed their goals using Word, Excel, and bi-monthly or quarterly review meetings. They found that there was a lot of mismatch and lack of alignment in their monitoring, and no proper way to track goals.
No regular check-ins and meetings: Infrequent review meetings not only led to confusion on the tracking side of goal-setting, but also when it came to consistency and ownership.
Clashing schedules: While AIFF wanted to hold reviews more frequently, they couldn't find the time. Travel and other schedules made agreeing on a meeting time difficult, furthering the misalignment.
Solution
After hearing about OKRs from a consultant, AIFF decided to look into the framework. They did thorough research and read all about OKRs and their software options. They were impressed with OKRs' ability to tell each employee how their day-to-day tasks were contributing to the company vision.
This was achieved by:
Comparing softwares for best fit. AIFF liked Profit.co's breadth of features, UI, and agility.
Onboarding almost all (50-60) employees at their company onto the software.
Discussing how the company plans to use OKRs with their team and resolving any doubts about using this framework.
Results & Benefits
Though the pandemic has had an impact on AIFF and their events, they hold regular meetings and are consistently analyzing their work.
AIFF carefully discussed and planned their OKRs.
This framework has helped them complete impactful tasks towards their set goals, and carry out the vision that can still be achieved, even with the pandemic.
They launched AIFF TV in May, and have seen over 7M impressions thus far.
OKRs helped AIFF's approach for funds as well. Despite the pandemic, they were the first sports federation to organize on-field sporting events in October 2020, and additionally launched digital programs and initiatives.
They created a campaign to bring everyone together and launched their new motto: Indian Football Forward Together.
Execute your strategy with the industry's most preferred and intuitive software