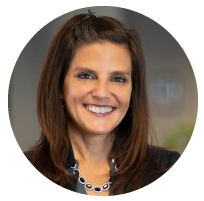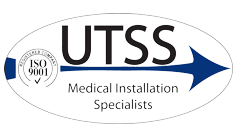 "When they could see the result of that being hundreds of thousands of dollars in savings, it was a lot easier one, to adopt, and two, to see the purpose and value in what they do, even if sometimes it seemed tedious."
Profit.co Drives OKR Process at United Technical Support Services, Inc
The objectives and key results framework has many substantial benefits that make it appealing for companies of all sizes. The focus, alignment, team commitment, trackable progress, and stretch goals that are a necessary result of this framework can transform businesses and solve issues that have long-since hindered productivity.
United Technical Support Services, Inc., also known as UTSS, is committed to providing its customers with quality solutions to simplify their future. They work to supply diagnostic and medical equipment both in the US and internationally. UTSS is an incredibly mission-led organization that is dedicated to providing a superior level of customer service and quality on every project.
Recently, we had the opportunity to sit down with Deena Giordano Ullom, an attorney and the VP of People Operations at UTSS. We asked Deena to share some background information about UTSS and how this mission-driven organization came to work with the objectives and key results framework!
What is your history with OKRs? How long have you been using the framework?
UTSS has been using OKRs for a little over a year, and Deena has used OKRs over the last couple of years in her professional jobs. Deena said, "OKR framework worked in sprints, so you could see progress if you had a big corporate goal." She said the advantage of OKRs is that it helps track progress throughout the year.
What made you choose Profit.co for your OKR program?
Through an internet search, Deena found Profit.co. Initially, Profit.co features caught her attention, along with the customer reviews and the positive conversations with account executives demonstrating low sales pressure. She observed, "Very informative, very helpful, and they made it easy."
Deena knew she wanted to incorporate OKRs on a corporate level but needed to do a pilot run with the program. First, they implemented OKRs with Profit.co in the HR department on the People Operations side. Deena said, "Just in the last year, we saved over $300,000 in the department to show the value of OKR." "That made it easy to pitch to the owners to implement OKRs throughout the company."
Can you share your experiences with Profit.co's OKR implementation?
Deena was convinced after she used it in a small department. She talked with the owners about setting corporate goals, being transparent, and having each department work toward them based on her experience in that first year with Profit.co.
Deena also added "We also bought the coaching package and worked with Abhi, who was wonderful. He went above and beyond and helped anyone who needed anything. He was so wonderful and helpful in helping us create the framework in our first year."
Deena added, "I've been watching and just trying to get into the habit of weekly check-ins, and right now, it's just department heads, but over time and this year, we're going to try to push it down into the departments and to the supervisor level." She was thrilled that everything that made perfect logical sense started happening. The feature updates of Profit.co were quick, regular, and useful.
What was your strategy as an OKR champion for a smooth adoption?
Deena had done a lot of research on OKRs and best practices and read the resource center and general OKR information. Deena said, "I really worked to focus people on those things, held the regular meetings and check-ins, so then it just became normalized within a couple of months." Even though the team's tasks were primarily administrative, they could see the payoff of their work directly on the Profit.co platform. The positive impact was, "When they could see the result of that being hundreds of thousands of dollars in savings, it was a lot easier one, to adopt, and two, to see the purpose and value in what they do, even if sometimes it seemed tedious."
How was your experience with the Profit.co team?
Deena named Customer Success expert Sue when detailing her positive experience with Profit.co. "She told me she has about 300 accounts, but I feel like I'm the only person because she's so responsive." She always makes time for Deena and continuously checks in.
Deena doesn't like high sales pressure– Sue is the opposite. She comes from a place of caring and cultivation. "The account has grown with her just because of the genuine relationship we've created and my trust in her."
The chat function is wonderful, and she was happy to find three product experts on Zoom to help her with an integration issue. She thought it was "the coolest thing ever."
What business outcomes has Profit.co helped you achieve since implementation?
While UTSS is only in its first quarter, they have experienced a paradigm shift in its work culture since implementing Profit. Every department knows how its actions impact others, and everyone is aligned with the corporate goals. It helps save money. Whether the administrative assistant or the CEO, you have visibility of the teams and their impact on the business.
"Overall, it's good for them, and it's good for the company," observed Ullom.
Ready to get started? Try Profit.co completely free for thirty days, or book a demo with us to see what OKRs and our software can do for your company.
Execute your strategy with the industry's most preferred and intuitive software