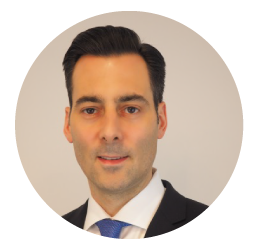 "Simple way to store, track, and update goals as well as focus our strategy."
Profit.co's OKR Software Addresses REHAU's Alignment Challenges in Achieving their Strategic Goals
Dynamic businesses have strategies to cover sales, marketing campaigns, customer loyalty programs, customer referrals, and many more. But, in the end, everyone wants to focus on not just selling the product but on their customer base. When customers are happy, they remain loyal to the business and become advocates of the products fostering mutual growth between the company and its customers.
At Profit.co we are on a constant path to enhance and deliver the best to our customers. We recently interacted with Dr. Thomas Troeger, CEO of REHAU Americas, to find out how Profit. co's OKR solution has helped REHAU.
About REHAU
The REHAU Group develops, manufactures, and markets polymer-based solutions worldwide for the automotive, construction, furniture, materials, medical and industrial sectors. The company operates in more than 190 locations with more than 20,000 employees. Passionate and committed, REHAU teams work each day toward improving lives through innovative and sustainable technologies.
OKR History of REHAU
REHAU sets goals through annual target agreements Dr.Thomas said they did not have a previous history of OKRs in their organization.
What was the drive for adopting OKRs?
REHAU Americas is in a period of transformation and trying to implement best practices for peak efficiency and employee wellness. Dr.Thomas reiterated that OKRs fit into this vision. He also shared, "We wanted to achieve stronger alignment among our many departments, better transparency for our employees, and more focused direction for our strategic goals."
What made you choose Profit.co for your OKR program?
After sufficient research, they found Profit.co was the best match for their vision. He said," Price, simplicity and reporting capabilities were all factors in our decision."
How was the OKR implementation process?
Dr. Thomas said, "We were very happy with Profit.co's implementation." He added that the team has been very responsive throughout the rollout and maintenance period and hosted practical training as they began onboarding.
Can you talk about how your team adapted to Profit.co, and what your strategy was as an OKR Champion for a smooth adoption?
Initially, REHAU had mixed reactions to the implementation between those excited about a new tool to increase efficiency and those reluctant to change. Still, after three-quarters of implementation, they see a great deal of usage and are seeing good habits beginning to form. The strategy was to implement in a top-down direction, allowing the top management to set goals and support employee training in the system.
How did you ensure a smooth transition to Profit.co?
Dr. Thomas said they worked with an OKR consultant to assist in training their employees on the concept of OKRs. They also created a resource page in their intranet to store materials and answer questions about their company OKRs. Further, an OKR Champion hosted a one-on-one with each department to align understanding and support in making adjustments where needed.
How was your experience with the Profit.co team?
He reiterated that their experience was very positive. He said the team was "Very quick to respond and readily available for new topics."
What are the positive changes after using Profit.co's OKR software?
"We are beginning to see an increase in transparency and a stronger sense of clear goal setting among our employees," said Dr. Thomas Troeger. He also added that they see a positive direction after using Profit.co's OKR software. He was delighted that the main challenge of uncertainty among employees was being addressed. He said after Prodit.co OKR software, "We are seeing an increase in employees understanding their goals and deadlines and providing frequent updates." Further, he added that this has helped with hybrid and remote work by allowing all the employees to stay on the same page.
How does the OKR implementation help you to address "visibility" issues across the enterprise?
The big difference after implementing the tool is that all departments can see each other's work and see ways to support each other. Still, in the preliminary stages, employees focus primarily on their department. He added that "management can get a sweeping sense of what each department is working on."
What were your expectations from Profit.co?
Dr. Thomas Troeger On Profit.co's OKR software, "Simple way to store, track, and update goals as well as focus our strategy." He said Profit.co had met all the expectations of REHAU. He added that he would rate the support implementation experience very highly.
How does Profit.co help you achieve your mission statement?
After Profit he said, "we work in a more focused, transparent, and efficient manner. We can provide better services and more frequent innovations."
What are your final thoughts on Profit.co?
Dr. Thomas Troeger's final thoughts on Profit.co, '"We are very grateful for the great customer service and simple interface that Profit.co offers. We are looking forward to further refining the use of OKRs at REHAU and make this a habitual part of our everyday work."
Execute your strategy with the industry's most preferred and intuitive software