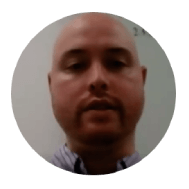 "Profit has been very flexible and extremely supportive in helping us customize our system to best fit our goals."
Temperpack Chooses Profit.co OKR
Objectives and Key Results (OKRs) are perfect for teams looking to define, align, and execute their goals with efficiency and transparency. The OKR framework managed on an agile software such as Profit.co can help companies accomplish more with the time and resources they have at their disposal. By focusing on the top-most priorities and ensuring that those priorities are aligned throughout an entire organization, businesses can see substantial progress in just a few quarters with OKRs and Profit.co.
Temperpack is a packaging and manufacturing company based out of Richmond, Virginia. Temperpack is in their second year with OKRs. They launched the framework last year as a way to streamline objectives from the executive team to the senior leadership all the way down to hourly employees. The company's first year with Objectives and Key Results went really well, and now, they're working on refining their program so they can get the most out of the framework itself, and their team.
When Temperpack first began using OKRs on Profit.co, they were only using the OKR Management module. Since then, they have expanded, and are now utilizing the Performance Management module as well.
Recently, we had the opportunity to sit down with David Watts, the Vice President of Human Resources at Temperpack, who was able to discuss Temperpack's journey with OKRs and his best practices for a successful OKR program.
What was the drive behind adopting OKRs?
Many businesses adopt OKRs with a specific goal they want to achieve, or even a specific issue they want to work to resolve. We were curious to see what the driving force was behind Temperpack's adoption of the OKR framework.
David shared that the largest drive to adopt OKRs at Temperpack was the team's need for alignment and transparency of the top company priorities from the top of the company, all the way through the organization and down to hourly employees.
The team at Temperpack knew that OKRs were the right goal-setting methodology to pursue for this goal. David shared that "OKRs are a really good way to get that alignment, to establish priorities, and then to track progress of those priorities."
Why did you choose Profit.co?
Temperpack's goal to achieve full alignment and transparency definitely required an agile and adaptable OKR software for proper execution. We wanted to know what made the team at Temperpack choose Profit.co for their OKR software.
David was able to share that they decided to partner with Profit.co because the company's model reminded them of Temperpack itself: a "young, scrappy company" that was ready to grow and adapt. David shared that "What we were looking for was a partner that could grow with us and adapt to our changing needs."
Profit.co has a variety of settings that make customizing the software to very specific needs incredibly easy. David shared that "Profit has been very flexible and extremely supportive in helping us customize our system to best fit our goals."
How was the OKR implementation process?
For a company new to OKRs, the implementation process can at first seem daunting unless you have taken the time to familiarize yourself with the framework properly. Since Temperpack is in their second year with OKRs, we wanted to see how their implementation process played out throughout their company.
David was able to share that rolling out an OKR program at Temperpack was pretty seamless thanks to the Profit.co software and team. David shared that, "The Profit team has held several tutorials for our team, and has been very flexible working around our schedules to ensure that anyone who needed training was able to get it."
Additionally, David shared that throughout the implementation process, Profit.co was there with answers to questions any time. David said that, "Anytime our team has had questions, our contacts at Profit have been very responsive and flexible at getting us answers." Overall, Temperpack has a very good experience with OKR implementation on the Profit.co software, and have been able to roll out a strong OKR program within the organization.
What was your strategy to ensure a smooth OKR adaption?
Because Temperpack had such a successful experience implementing OKRs, we wanted to find out what their best practices were for ensuring a smooth adaption to OKRs within their organization.
First, David shared that they wanted to get everyone trained on the product. This first step was made possible alongside the team at Profit.co. David said that "Profit did a really nice job of helping us complete that training."
After everyone was trained with OKRs, Temperpack instituted monthly OKR meetings between executives and senior leaders. This cycle required senior leaders to update goals a week before the meeting and reflect on what the progress, or lack thereof, meant for their goals. David shared that this cadence worked well, saying that this meeting was "really forcing [senior leaders] to think about how their team is doing, what goals are relevant still, what goals need to be added, and which goals need to be retired."
How was your experience with the Profit.co team?
We were curious to find out how David felt about Temperpack's experience with the Profit.co team.
David found that the Profit team has been very supportive throughout Temperpack's use of the OKR software. He shared that any questions that arise are answered very quickly, and the Profit.co team has also been very accommodating. "The team has been willing to customize our experience to our specific needs, so overall a very, very good experience with the Profit team."
How did profit.co help work during Covid-19?
The Covid-19 pandemic has forced companies in all industries to reevaluate how they conduct business and collaborate with their teams. Since Temperpack is an essential manufacturing company, they still operate mostly on site. However, the team still needed to find ways to get in contact without needing to be in the same room, making remote and virtual work absolutely vital.
David shared that Profit.co was able to help with this remote coordination. He said, Profit "allows for goals to be tracked even if our leaders aren't physically in the building."
Remote meetings and touch bases are not only possible, but they are effective as individual stakeholders can track and update their goals, and then come to the meeting with a current dashboard that reflects the up-to-the-minute progress of the organization.
Temperpack was able to use the Profit.co software to create more alignment and visibility within their organization, and adapt the framework to their needs– even through remote work.
The OKR framework is a powerful methodology that can work for companies of all sizes and in all industries– and the Profit.co OKR management tool can help you optimize your use of this framework, so you see better results even faster.
Ready to get started? Try Profit.co completely free for thirty days, or book a demo with us to see what OKRs and our software can do for your company.
Execute your strategy with the industry's most preferred and intuitive software