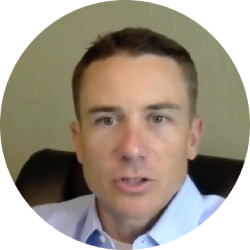 Omega Engineering

"The OKR implementation helps to improve our strategic visibility by bringing together the work being done across multiple teams and platforms."Aaron Velek Director of Strategy, Omega Engineering
Here at Profit.co, we want to help businesses fully realize their strategic and tactical goals. That's why we've developed the most intuitive software that helps companies measure their metric-driven, highly-focused and aligned Objectives and Key Results.
We recently had the opportunity to sit down with someone who has found success with OKRs using Profit.co. Aaron Velek, the Director of Strategy at Omega Engineering, shared his experience with various facets of the OKR software to help us better understand his experience, and productivity, with Profit.co.
While some companies have a long history with this methodology, having done their own research and even attempting to keep track of their OKRs with spreadsheets, others learn OKRs alongside Profit.co. We wanted to know a little bit about Omega Engineering and Aaron's experience with this goal setting system.
What was the drive to adopt OKRs?
Omega Engineering certainly had goals— what they were looking for was the proper way to organize, measure, and achieve them. After exploring multiple methodologies, the team arrived at Objectives and Key Results. Aaron explained "We thought [OKRs] really matched well with what we were trying to accomplish… we did our research, we looked at how we would integrate and adopt this methodology".
The appeal of "measurable outcomes" that went along with the "quarterly cadence" that businesses must keep in mind was the main drive behind deciding to adopt OKRs. With a methodology in mind, the search then turned to an equally important question: what tool should be used to manage OKRs?
Why did you choose Profit.co?
Aaron and Omega Engineering were thorough in their search for the right tool for the business. They needed something that would enhance their productivity- not bring them back to square one. Omega already had management and communication tactics that worked for their team, such as Microsoft Teams and Jira. Aaron shared that the opportunity to integrate these tools in Profit.co played a large role in their choice of OKR software.
Additionally, Aaron found that he and his company liked the ease of use. "It's not a bloated, noisy software," Aaron explained. "It's fairly direct [and] it's easily customizable with all the different preferences." With the ability to enable and disable features as the team needed them, Aaron found that this software worked for their business model, and what they hoped to achieve.
How does the OKR implementation help you to address "visibility " issues across the enterprise?
Aaron was also able to speak toward how Omega Engineering was able to utilize OKRs. He shared that, "The OKR implementation helps to improve our strategic visibility by bringing together the work being done across multiple teams and platforms."
OKRs are a powerful tool that can provide an unambiguous and objective view of a business's progress. Aaron is utilizing this aspect of OKRs, and shared that "We are working to make OKRs our single source of truth when it comes to the progress of our strategic plan."
How has your experience been with the Profit.co Team?
Aaron also commented on the customer service component of using Profit. He mentioned the convenience and immediacy of the chat feature on the Profit.co site, and also added that "If it's not a chat-related question, the team is always happy to jump on a call or reply to an email typically within twenty-four hours."
Did Profit.co help work during Covid?
Finally, we wanted to know about the universal experience all businesses have to reckon with: the effects of the pandemic. The switch to remote work and virtual meetings essentially had to happen overnight for so many businesses.
With the team completely remote, Aaron shared that they've been able to collaborate and focus on their strategy using the Profit platform. Remotely, the team has been able to "tie in the tasks that were related to the key results, and that drove a lot of accountability and visibility [that's] really required in having to work remotely."
Execute your strategy with the industry's most preferred and intuitive software