Gartner mentions Profit.co in Two Hype Cycles
Profit.co is empowering teams and organizations to manage their goals and execute their strategies through the most intuitive OKR software. Profit.co is now used by some of the most innovative companies across the world from startups to Fortune 100 corporations.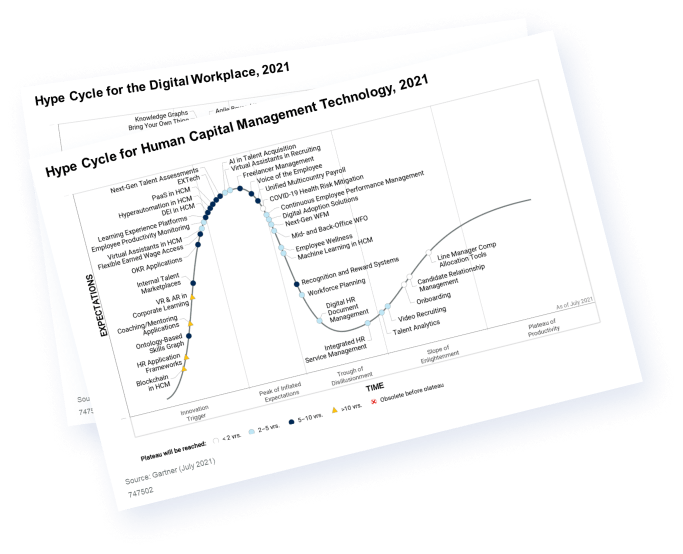 Achievements are Recorded
Already rated 100/100 by Capterra for our amazing customer support and recognized by G2 as a leader in OKR software, Profit.co is now featured in two hype cycles by Gartner.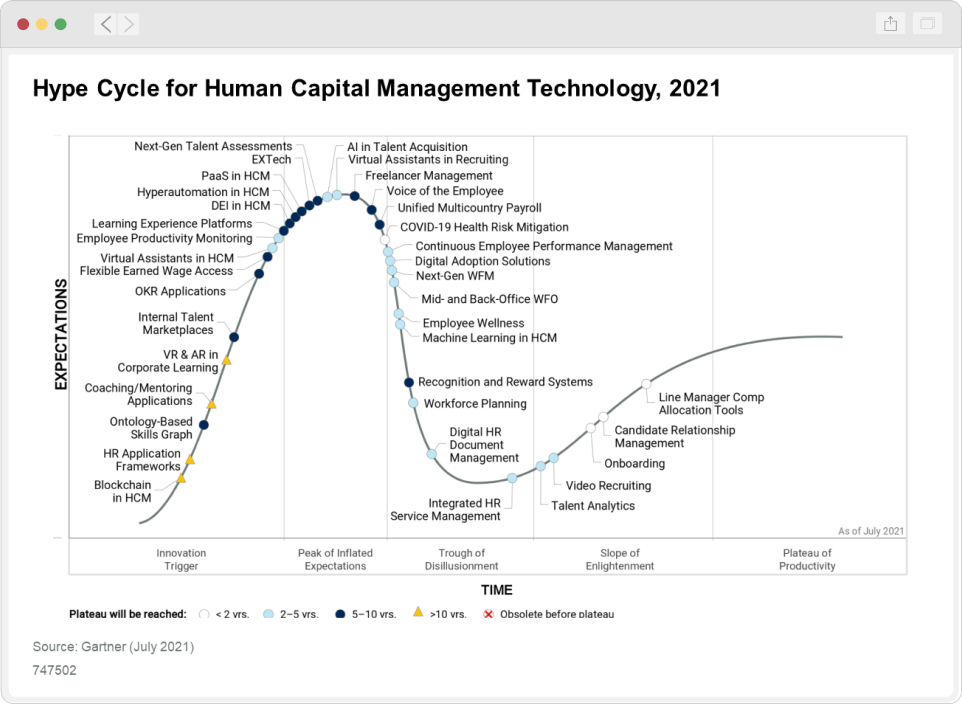 Hype Cycle for Human capital management technology
This Hype Cycle informs application leaders who are supporting HCM technology transformations about the latest technological innovations on the market. It will help them prioritize investments by providing insights into the maturity of key applications and Technologies.
As OKRs move further into the mainstream, OKR applications are needed to improve the model's usability, effectiveness and scalability. Without appropriate tooling, OKRs can be a laborious method to utilize. The level of effort that an undertooled OKR program requires prevents many organizations from making use of OKRs and undermines the value it can deliver for the ones that have adopted them.
Drivers

Following the maturation of agile methods and workflows in development functions, organizations are trying to find ways to increase agility in strategy. OKRs are viewed as one of the most promising techniques to do so.
Digital transformation and product centricity in historically non technological industries are shifting attention to best practices that have proven successful in the technology sector. OKRs are one such idea that is migrating from tech to traditional enterprise.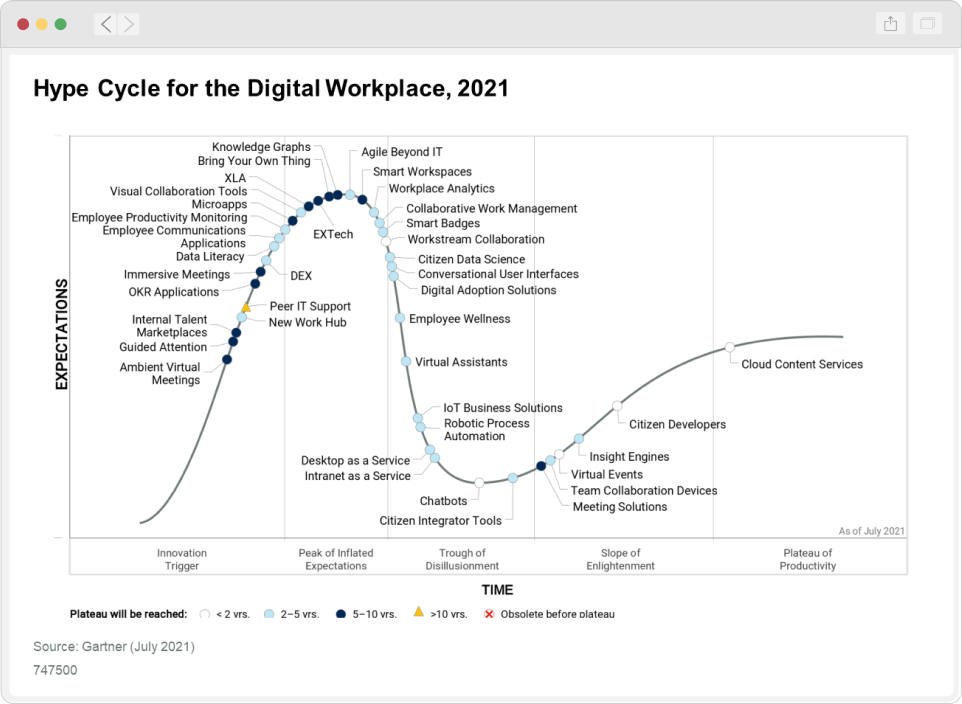 Hype Cycle for the Digital Workplace
During the pandemic, many office workers were absent from the physical workplace, and most interactions occurred virtually — putting the spotlight on the digital employee experience and new ways of working. This rapid escalation of digital work has been transformational, and most organizations are anxious to keep the momentum going. Many opportunities for further investment in the digital employee experience are represented in this Hype Cycle.
This Hype Cycle continues to underscore the need for all office workers to attain proficiencies with personal and team productivity applications to work effectively in a hybrid environment.
By deploying OKR applications, organizations are able to:

Expand the scale and complexity of their deployments, without compromising on important methodological aspects such as alignment and transparency or risking pitfalls such as stakeholder pushback and employee inertia.
Save on the expenses of developing internal tools or customizing general-purpose tools that an in-house approach to achieving an adequate level of tooling would require.
Thank you for registering for the
Certification Program

Our executive will get in touch with you shortly.
Apply for OKR Certification Program
Please fill out the form
Execute your strategy with the industry's most preferred and intuitive software