Watching OKRs
One way to stay on top of specific OKRs is to use the "Watch" function in Profit. You can watch any OKR that is of interest to you. To watch an OKR, select the "OKR" tab on the left side of the page.

Once on this page, consider which OKR you'd like to watch. For example, maybe you want to view a specific OKR for the sales team. To do so, select the drop-down "All Teams' OKRs" and select "Sales."

Here, you'll see the OKRs for the team or group you selected.

To watch the OKR, click on the objective you'd like to watch. Once on the objective page, you'll see the "Watch" option in the upper right corner.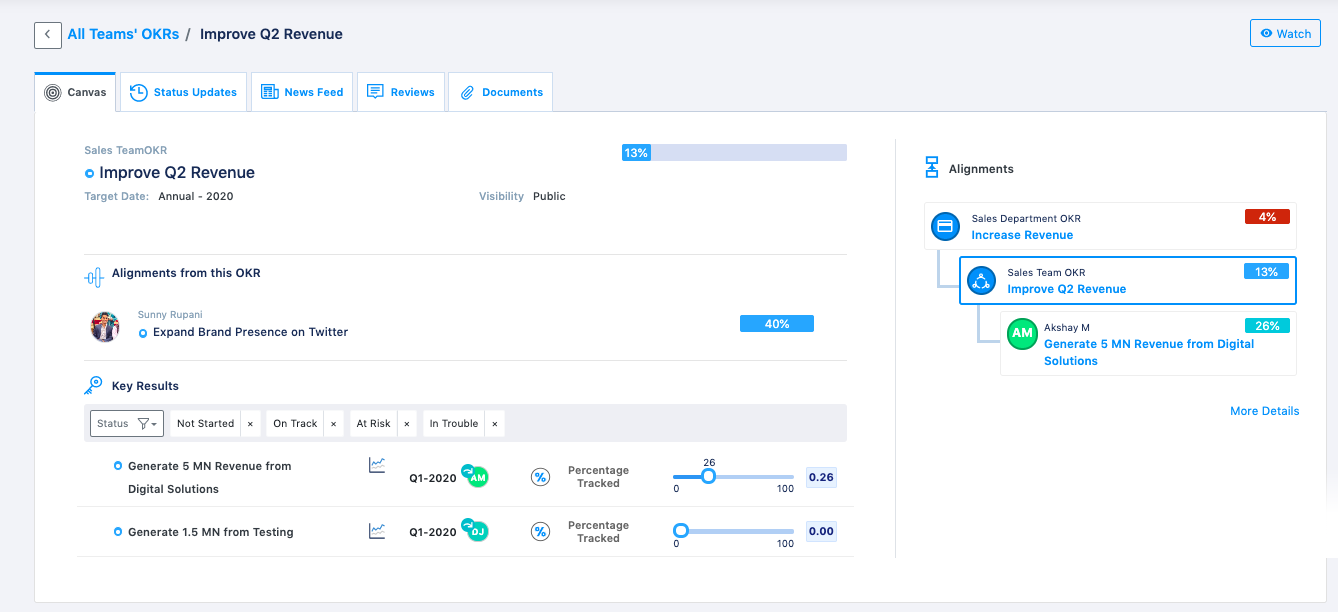 Select "Watch" to add the OKR to your Watched OKRs. You can view your Watched OKRs by selecting the "OKR" tab from the toolbar and navigating to "Watched OKRs."

On this page you'll find all OKRs that you have decided to watch.