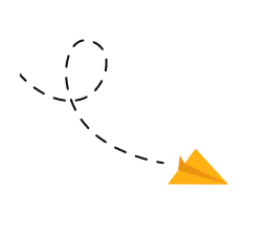 Become a Certified OKR Associate
Become a Certified OKR Associate and master the principles and techniques of Objectives and Key Results (OKRs) to drive organizational success. Take the first step towards becoming an OKR expert and unlock your potential to achieve remarkable results.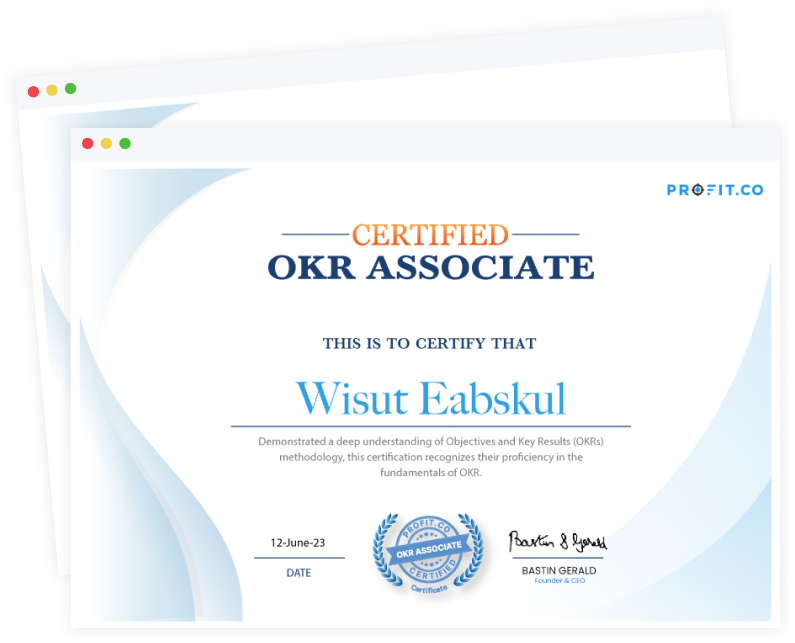 OKR Program for Associate
Classes Filling Up Fast!!
We provide a variety of offerings starting with access to Profit.co for 30 days, two live sessions and one workshop session with professional OKR trainers, and a comprehensive certification exam that makes you "OKR Ready". We follow this up with a complimentary consulting time of 3 hours. Our OKR university is available to further the OKR learnings of our program participants.
October Program
Master the OKR Principles

18/10/23 03.00 PM to 06.00 PM IST ( GMT + 5:30 )
November Program
Master the OKR Principles

01/11/23 03.00 PM to 06.00 PM IST ( GMT + 5:30 )
November Program
Master the OKR Principles

15/11/23 03.00 PM to 06.00 PM IST ( GMT + 5:30 )
Interested in a private coaching for OKR Certification Program? Contact us to get it set up!
We can help!
Got Questions?
The training will be conducted remotely via Zoom or a preferable conferencing platform
Of the five planned sessions, the final two are workshops dedicated to assisting your team with creating and refining their OKRs. Once that is completed, we provide additional training on how to use the Profit.co platform and work with you to make sure they are accurately created and aligned within the software
Profit.co has an onboarding specialist team that can handhold you for a successful onboarding process - from setting-up your account to creating OKRs for different hierarchical levels. We also offer dozens of app integrations so you can keep using the platforms that work for your team alongside Profit.co.
While there is no defined limit to the number of attendees, we want these sessions to remain highly interactive, which typically will require a group of less than 20 people. Our goal is to produce clarity for the members of your organization who will then go on to facilitate the creation and management of OKRs throughout the company.
While there isn't any final assessment, teams will be required to participate in regular assignments and case study problems that will reinforce the concepts we discuss. The certification is granted once the course material and assignments have been completed.