Upcoming WEBINAR
How would Manchester United set their OKRs?
May 4, 2022 @ 9:00 am - 10:00 am PDT
Free
After years of "growth at any cost" we are at a pivotal point at the end of 2022. Investors and shareholders are expecting their companies to be run efficiently and "hit the numbers". Leaders are looking at "doing more with less". Hence execution in 2023 becomes all-important – Laser Focus, alignment, consistent tracking, collaboration and teamwork across the organization are key. OKRs can be a great framework to plan your execution for 2023.
Speakers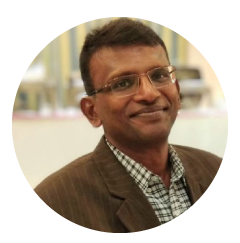 Senthil Rajagopal
President & COO
Profit.co

Philip Moynagh
Partner & COO
MGL Caelum
This webinar has been completed!
Fill up the form to watch the video!
Registrations are full
By submitting this form,
I agree to Profit.co's Privacy Policy.
Related Events