Upcoming WEBINAR
Measuring & Managing for Success with OKRs
January 17 @ 10:30 am - 11:30 am AST
Free
Developing skills and accessing tools to effectively monitor, evaluate and engage in meaningful enterprise management has never been more important. In fact, failure to engage in timely measurement and management of set goals can be dangerously costly.
Speakers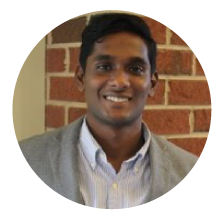 Abhishek Jacob
OKR Coach & Product Expert
Profit.co

Jerry DaC Blenman
Executive Director
Caribbean Center for Organizational Excellence
This webinar has been completed!
Fill up the form to watch the video!
By submitting this form,
I agree to Profit.co's Privacy Policy.
Related Events