Employee Engagement
Employee engagement is one of the most crucial elements to the success of any company achieving its vision and goals. Often Employees can get jaded or distracted if an organization does not engage their employees effectively and regularly. OKR methodology enables employees to be engaged and measured on their work and give great visibility on each individual's contribution to the organization's long-term goals.
OKR helps employees understand the purpose of corporate goals and how impactful it can be when everyone in your team commits to using this goal-setting system. Employees will stay focused on day-to-day tasks and are recognized for their contributions. Profit News feed, let's you
know everything you need to know, highlighting the OKRs created, check-ins made, created and assigned tasks, and more. The virtual award system enables you to award employees, which in turn, motivates them to do more, and to achieve the expected results in a focused and structured manner.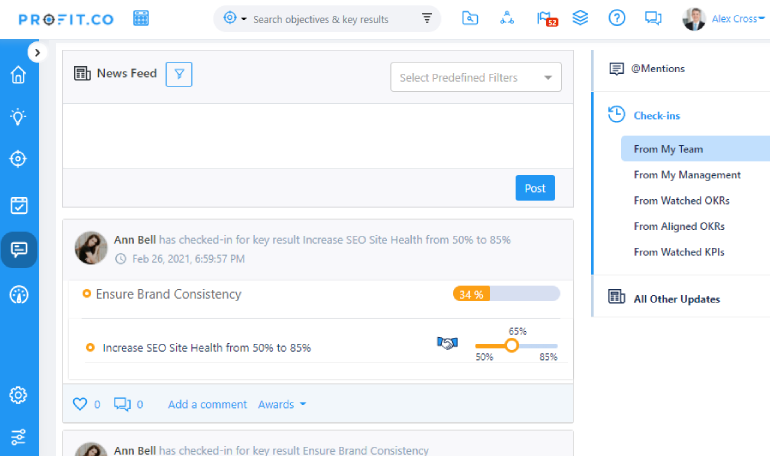 News feed
Stay up to date with the News Feed feature gives you a complete history of all the activities performed by all users such as OKRs created, completed, check-ins made, created & assigned tasks, and more based on date, mentions and predefined criteria.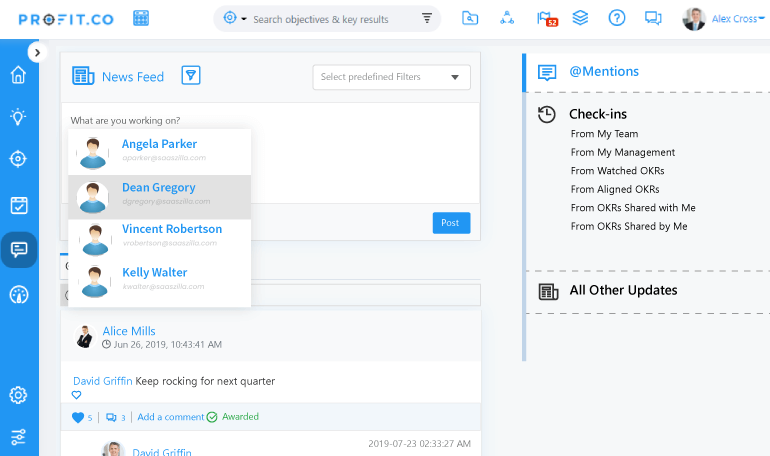 Mentions, comments, and reactions
Use "@username"to interact with your colleagues. Engage with your team using likes and comments.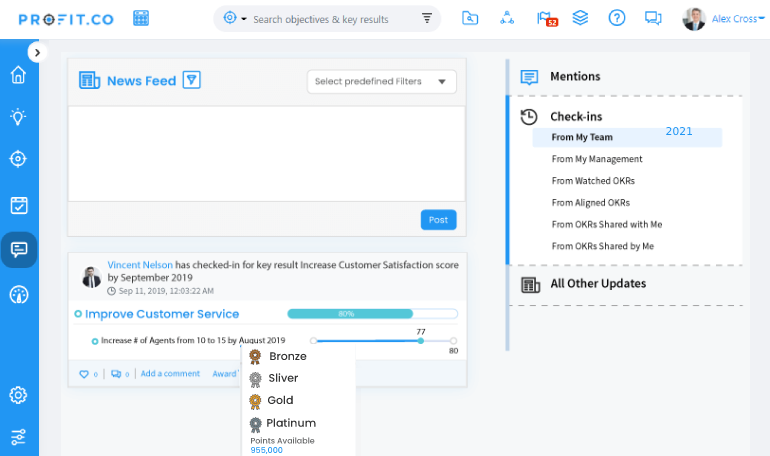 Reward system
Encourage and motivate your teams with our reward system. You can award your subordinates with the badges such as Bronze, Silver, Gold, and Platinum This will in turn boost their morale to deliver their best and keep improving their performance.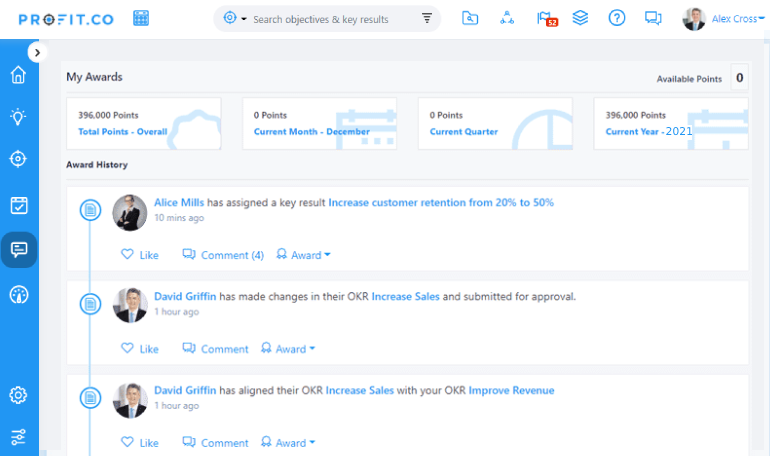 Awards dashboard
Award dashboard gives you a snapshot of the total points received by you or given to your team. You can further drill this down by filtering with options such as current month, current quarter, current year.
To win in the marketplace you must first win in the workplace.