See Why These Businesses Trust Profit.co
Task Management
Profit.co offers a world-class task management system that enables users to get things done easily and quickly. Track project roadmap, communicate and delegate subtasks to teammates, set deadlines.
Create and prioritize tasks
Create tasks, set various levels of priority based on importance, and set deadlines with time and date to get tasks done. Break up your major tasks into sub tasks and track progress.
Organize your tasks, manage your team's priorities, and optimize working time with our intuitive app.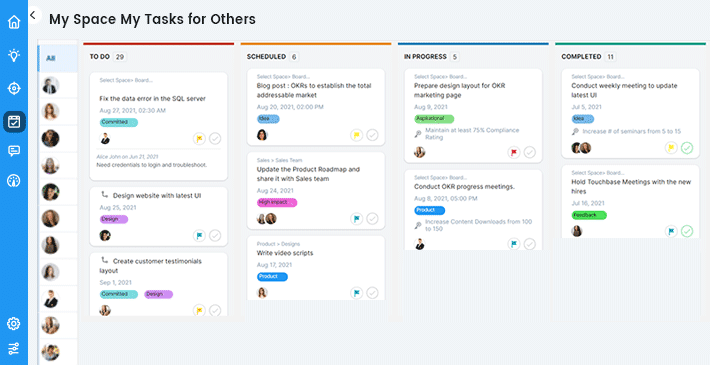 Colloborate teams with Customized workspace
Create workspaces and Task Boards for each department and team. Set visibility to create smaller breakout groups.
Create private or public spaces for your teams to track and organize tasks into task boards and track tasks by status. Share your comments and suggestions via # tagged conversation and add attachments for more transparent and clear-cut communication.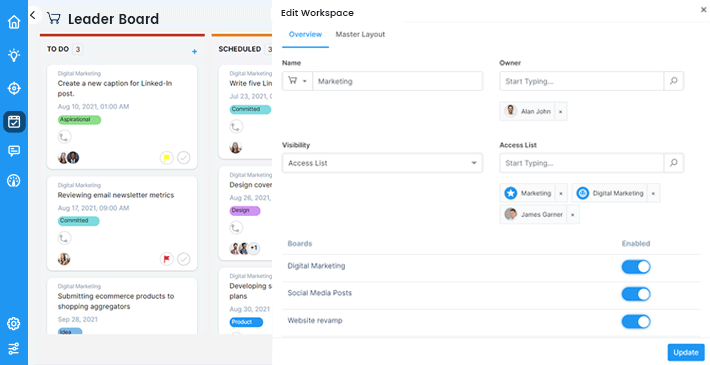 Checklists with stages to specify project flow
Implement a predefined workflow using board stages and ensure quality of work using checklists.
With a checklist of actions and reminders for each stage, teams ensure that tasks will progress through stages only with every requirement met.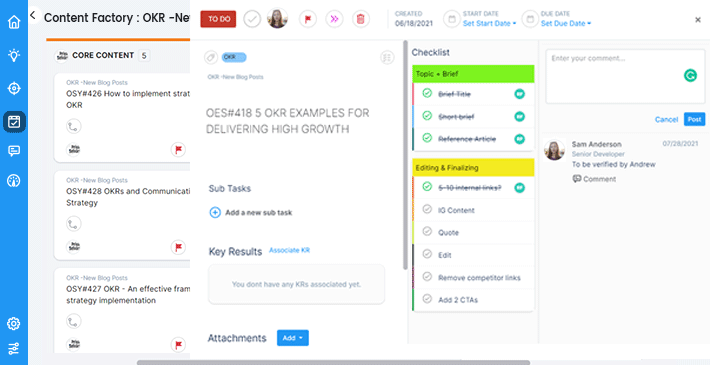 Link Tasks with key results
Associate your tasks with Key Results and facilitate the progress of Key Results with the assigned tasks.
Complete your larger and multiple project tasks and measure your progress in key results and ultimately objectives/goals.You can organize your time,set reminders in executing tasks to finish projects efficiently and effectively.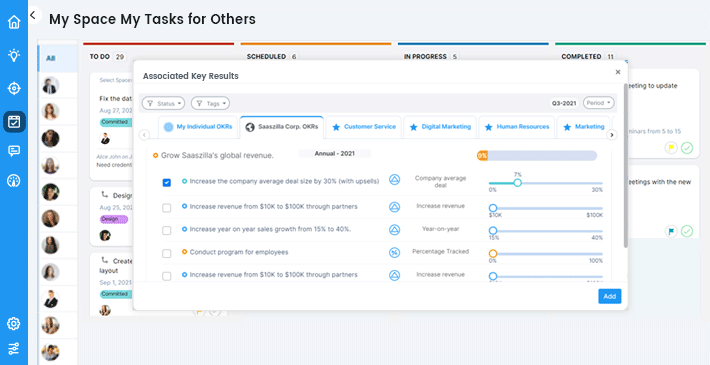 Exclusive Task dashboard to view Team's progress
See which tasks have been done, are in progress or overdue – so you know what tasks require your attention in order to keep pace with your project plan/schedule.
Know the progress of the Tasks by Board and Tasks by Approval Status in the exclusive Task dashboard.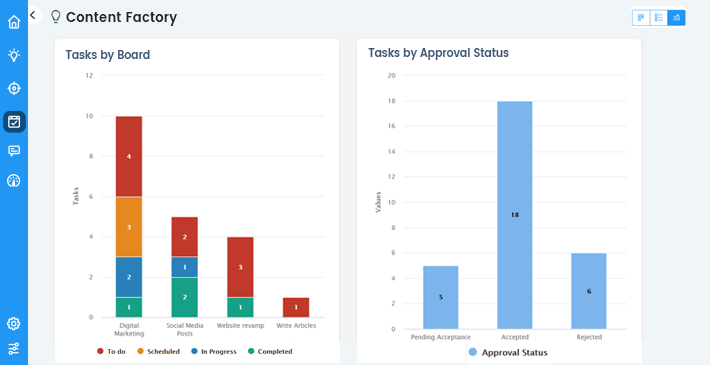 Seamlessly integrate with other & favourite apps and platforms
Start connecting your data with Profit.co.

See What Our Customers Are Saying
We're passionate about our customer's success
"Stop looking as this is the only OKR
solution you need."
"Having something like this is huge. We've grown so fast we need a way to see what's happening throughout the organization. It's really going to help us measure and manage our growth."

Robert N

Director of Software Development
Source:

"Great support is what we need"
The platform itself is very easy to maneuver and has many off the shelf templates for the type of key result you choose. There is also a LOT of information regarding OKRs in Profit.co University which I have referred to often. I have also created emails with "how to" links for users to complete upcoming tasks – great resources.
Lastly, I am very pleased with the level of customer service before, during, and after implementation of OKRs.

Noemi O.
Implementation Manager
Source:

"Great software with super responsive support"
"The software is user friendly,easy to set up.and adjust. The team is constantly working on customizing the soft to meet our expectations. The tool seemed very user friendly, the price was affordable,the support very helpful."

Liana A.
Operations Manager
Source:

Demo Booked Successfully
Schedule a Call
A calendar invitation has been sent to your email address.
Please wait while we are processing