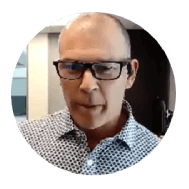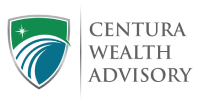 "Profit is continually improving the system and making it better based on feedback."
Centura Wealth Advisory Chooses Profit.co OKR
For companies of all sizes and in all industries, OKRs— or, Objectives and Key Results– can provide the focus and alignment that they need to eliminate silos, optimize strategy execution, and achieve more of their most important goals.
Centura Wealth Advisory, a San Diego-based wealth management company, manages OKRs on Profit.co to help align and organize their team and help everyone focus on what matters most for the business.
Recently, we sat down with Jonathan Freeman, the COO & CCO of Centura Wealth Advisory. We wanted to ask him about the company's history with OKRs, what brought them to Profit.co, and how they've adapted as a team to this new goal-setting framework as well as to the software.
What is the history of OKRs at Centura Wealth Advisory?
First, we wanted to know if Centura Wealth Advisory had a history with OKRs. Jonathan shared that the company itself was founded on a discipline and structure planning process.
When Jonathan joined the team, he wanted to implement an agile goal-setting methodology to help define their quarterly planning process. The team began using EOS (Entrepreneurial Operating System) to manage their high-priority goals.
Jonathan has over a decade of experience at Intel Corporation, the birthplace of Objectives and Key Results. Jonathan finds that his own past experience with OKRs, combined with Centura's history with EOS, eventually led the team to Profit.co. "Both of those two things influenced how we operate our business, but also the value and benefits of using OKRs as a means to align and organize the team to focus on our key results and make sure… the conditions of satisfaction of what we're trying to accomplish are well understood by everybody."
Jonathan shared that Profit.co encapsulated everything the team was looking to do, both with employee engagement and review, as well as setting and managing goals.
What was the drive for OKR adoption?
Next, we asked what the driving force was behind adopting OKRs at Centura Wealth Advisory. Jonathan shared that Centura Wealth Advisory leaders are always trying to improve how they run the business. With their EOS management system, they were dealing with quarterly rocks that were very high-level. When the team came across OKRs and the Profit.co software, they had not even been looking to change goal-setting frameworks.
Instead, they were seeking out an employee review and engagement model. Jonathan shared that, "In our business our employees are our number one asset and so trying to find a tool to help us better communicate, track, and manage people's development and growth within the organization was what we were looking for– we just happened to find that Profit had both of those areas as a solution that we could use."
When they found that Profit.co combined employee management and OKR management on one intuitive platform, they decided to transition to OKRs. Jonathan said that "Combining what we had been doing in terms of business planning with employee review [and] career development was a great combination between the two and something we kind of jumped [into] at the beginning of the year with a focus on OKRs and the intent of expanding that into employee development later this year."
What made you choose Profit.co?
For the team at Centura Wealth Advisory, the most appealing aspect of the Profit.co software was the capability of the platform to help manage different aspects of the business in a single solution.
When Jonathan was researching employee engagement and review options, many platforms were focused on HR systems, which wasn't driving the company's need as a whole. "When we found the combination of OKR management and employee engagement and management, it was a great combination." This made Profit.co the clear choice for the team at Centura Wealth Advisory.
"For us, it was [about] trying to take our quarterly planning process and really enhancing and improving it over time," Jonathan told us. "Profit became a great tool for that." Jonathan also shared that he compared Profit.co to other tools on the market. "We found that there's not much else out there that provided the ease-of-use, the intuitive nature, and also the integrations."
The integrations that Profit.co offers were a great benefit for Centura Wealth Advisory. The business uses Salesforce, and found that with this integration, they did not have to report information in two systems– something Jonathan described as "another key selling point" for Profit.
Can you share your experience with OKR implementation?
With any new framework or tool, there's always a learning curve. Jonathan and the team at Centura Wealth Advisory recognized that a certain amount of education and training would need to take place in order for the business to perform at its full potential. Jonathan shared that he felt Profit.co has a similar mindset for their own business, saying, "A nice kudos to Profit is that you're continually improving the system and making it better based on feedback."
As for the learning curve within Centura, Jonathan shared that his team was focused on changing the syntax of how they spoke. The terminology of EOS "rocks" that they usually used to discuss business initiatives had to transition to OKR terminology to help them define team success.
Jonathan shared that "Profit took it to a whole new level because of the way you can track objectives or key results on various milestones or parameters in terms of increasing or decreasing KPIs." In addition to these intuitive features, Profit.co helped drive higher levels of accountability and focus around specific business areas at Centura Wealth Advisory. "It was putting what we were doing on steroids," Jonathan said.
When onboarding the team to both OKRs and Profit, Jonathan was careful to ensure that everyone had an effective understanding of the framework and the software, without making the new learning curve a burden for people in their daily lives.
How did you ensure a smooth adaption to Profit.co?
Because Jonathan acts as the OKR Champion at Centura, and has a strong understanding of OKRs from his tenure at Intel, we were curious to hear what his best practices were to ensure a smooth adaption to Profit.co within his team.
Jonathan shared that he took advantage of both internal training, as well as Profit.co's training services. They mostly worked on translating terminology. OKRs were an entirely new concept for everyone on the team except for Jonathan, and after a few training sessions, everyone was able to translate the terminology and understand OKRs pretty easily.
Centura Wealth Advisory has used OKRs and Profit.co for two quarters. Jonathan shared that they dedicated the first quarter to familiarizing people with the framework and the software, and ensuring team members were not overwhelmed by the rollout. Now that the team has their footing with OKRs on Profit.co, they are continually improving. Jonathan shared that, "Each quarter we're trying to increase the sophistication of what we're doing."
For example, in this upcoming quarter, the team plans on weighting their key results so that dashboards are even more representative of actual business progress and performance. By improving their utilization of Profit.co every quarter, Centura Wealth Advisory hopes to achieve more, more efficiently.
How was your experience with the Profit.co team?
Jonathan noted that Profit.co has kept adding capabilities since Centura Wealth Advisory began using Profit.co, including client success experts. "That's a new capability that has really helped transfer and communicate not only where we're running into issues but also identifying best practices."
Overall, Jonathan shared that he's had a great experience working with the Profit.co team, no matter where he went looking for support. "All the way up and down the chain– whether it was technical aspects of how do we integrate it with salesforce or how do we customize it, since there's so many ways to customize it– having that resource handled all the way through from the initial sales process [to] live and rollout… it's been really great to work with."
Profit.co provides a comprehensive solution that includes features to accommodate strategy, employee engagement, as well as OKR, performance, and task management. To find out more about Profit.co, visit our product page, or book a free demo with us today!
Execute your strategy with the industry's most preferred and intuitive software