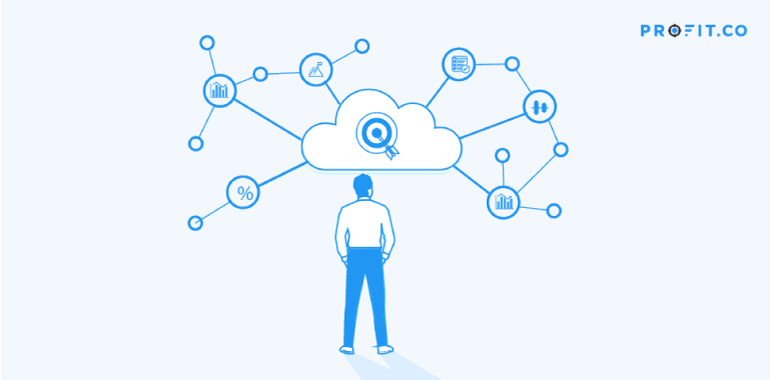 So, what is an OKR? In simple terms the abbreviation stands for "Objectives and Key Results". In more detail an OKR can be defined as a rigorous goal setting and tracking method invented by Andy Grover and used in Intel from its early years. Andy Grover derived the concept of OKR from the teachings of Peter Drucker's Management by Objectives.
–>
OKR consists of two components
Objective: the term for the goal itself, for what you want to accomplish on whatever scale and timeline.
Key Results: the term refers to the actionable steps that form the plan of action to reach the objective. It's important that are steps whose effectiveness can be measured and quantified in order to realistically track the progress toward the objective.
As a whole OKRs are meaningfully framed objectives and key results with excellence so that it improves business performance. So, When you write OKRs it is important to know that the goals that are set will be visible at a single place and can be accessed by teams with permission, hence you are accountable for the OKR alignment and employee engagement that you propose.
As a beginner, you may struggle to pen down your thoughts as clearly defined objectives and key results. In order to chisel your writing skills on OKRs, you can seek guidance from various written material that is available in the market which would help you to have a great start. But there is always an easier way to know about OKRs, besides reading you can try using the best in class OKR software or OKR tools which would guide you to frame brilliant OKRs with its automated goal-oriented methodology.
Why OKRs are important for business
Companies run OKR programs as a workforce plan, that helps them to align, prioritize, concentrate, and gauge the results of the work they perform. Also, companies make use of OKR programs to communicate the strategy in the most effective way. Companies make use of OKR programs to shift from the output to outcome-based work culture.
To maintain a large number of employees, especially in sectors like the IT department, Engineering Department, the sales department, the marketing department, HR department, a powerful OKR tool has to be used to run their goals impressively. So based on these various outstanding companies like Google, Adobe, Amazon, American Global Logistics, Anheuser-Busch, Asana, Baidu, and so on are using OKR programs to handle their workforce to achieve their target goals at the right time.
Mostly the personal goals and team goals are linked with the objectives of the company to make the entire organization work together in a good rapport. To do this companies implement to integrate and work along with OKRs. Companies use OKR programs with much transparency to make sure that the entire team and the organization are working towards the same irrespective of having employees having unique goals and targets.
Moreover, successful companies introduce OKRs and make it more like a habit to adopt each and every objective and key results. While speaking of objective and key results, since OKRs follow a quarterly pattern, the objective and key result has to be changed or moved every quarter, so many companies are particular about framing 3to 5 key results for each objective in order to make it attainable. They also make it a point to run OKR programs in an aggressive way such that it increases employee productivity, focus, and company culture.
Plan for a good start
By this time you must have googled and learned about OKRs, now ponder on the possibility of using OKRs in your business or organization, and find out how advantageous it would be to your goals. Learning about OKRs is a great step that you have taken towards unveiling opportune for your goal setting strategy.
Let me give some useful tips, Before you start creating an OKR, first break down your OKRs into smaller tasks that can be attained with measurable portions. Limit your KRs to two sentences. If you're having trouble keeping the text concise and/or simple, consult with writing tools like BestEssaysEducation, and SupremeDissertations. They help with writing easy-to-understand and impactful goal statements and other OKR-related documentation to share with employees.
Orient your teams to set up weekly and monthly goals and track their progress for inevitable success. Unexpected things can happen at unexpected times, remember various undefeated companies have also been a starter at some point in time, so being a beginner doesn't mean that you are lagging behind, a great start with a great platform can always make you a whiz.