OKR Reviews
OKR reviews are an additional way to check-in on your OKR progress. In Profit, you have the option to create general OKR reviews or you can create a review for a specific OKR.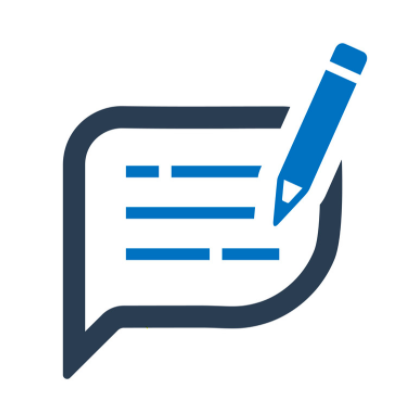 OKR Reviews may need to be enabled by a superuser.
Profit's software automatically uses PPP (Progress, Plan, and Problems) methodology to conduct OKR reviews; however, this can be customized based on your company's needs and system.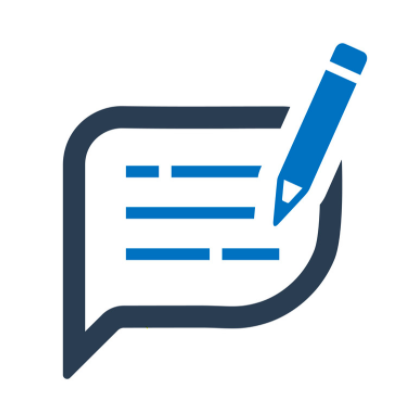 Your superuser can change the terminology associated with OKR reviews based on your organization's needs.
To create a general OKR review, select "Reviews" next to your OKR score on the "All My OKRs" page.

When you open your reviews, you'll find space for an overall comment or description, a status update, and space to explain any progress, plans, or problems.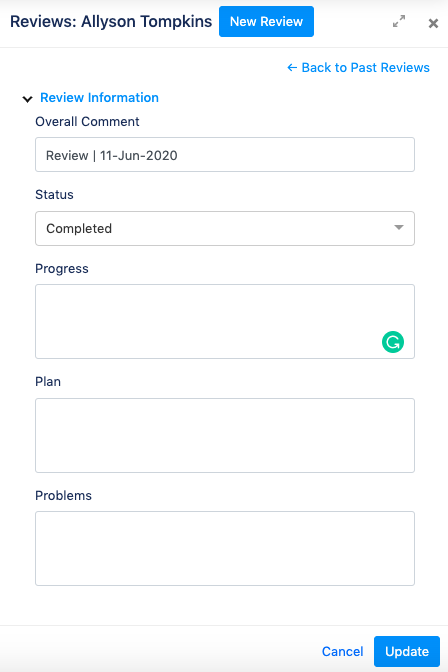 To change your status, select the status drop-down list. Your status options are similar to your check-in status options: Not Started, On Track, In Trouble, At Risk, Completed, and Archived.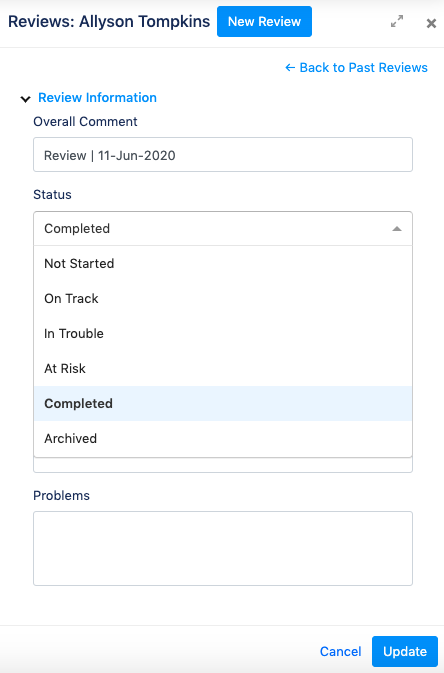 You can use the text boxes to comment on the progress that you've made with your OKRs, the plans you have moving forward, and the problems that you've encountered.
To review an individual OKR, select the OKR you'd like to review from the "All My OKRs" page.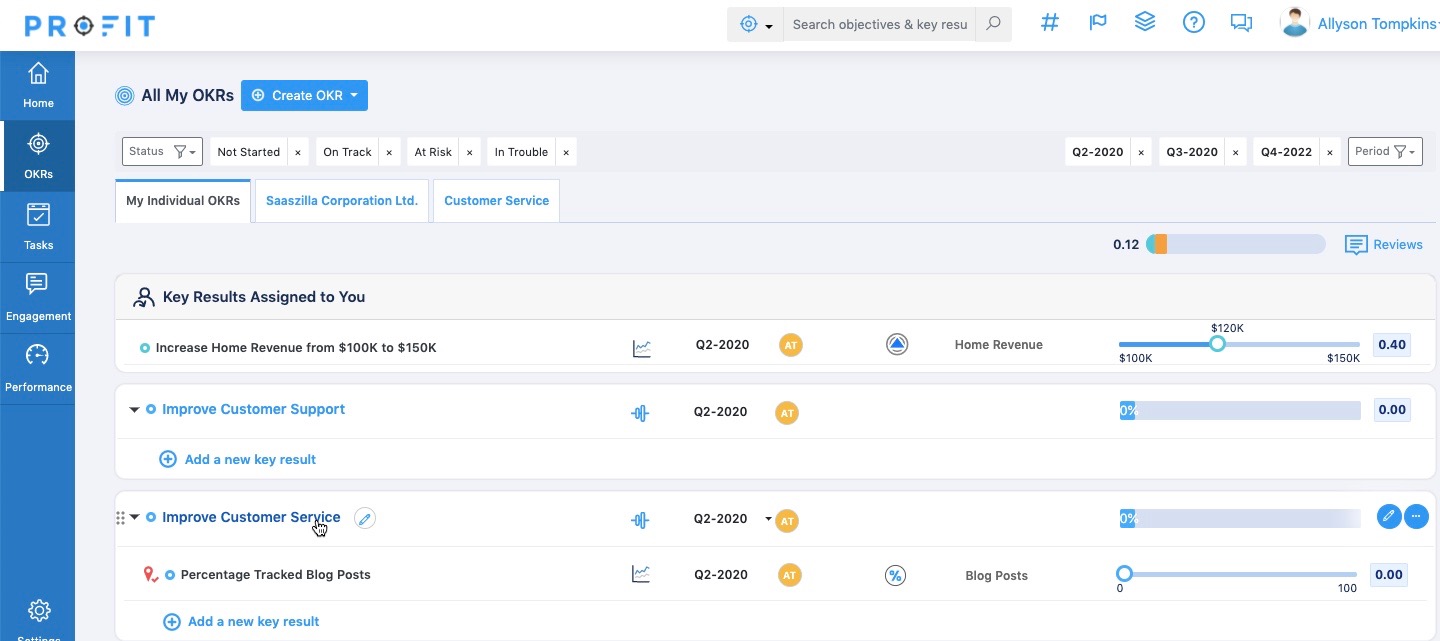 On your OKR page, click the "Reviews" tab to the right of your "Reflect/Resets."

To create a review, select "New Review" under the "Canvas" tab. Then you'll find the "Create Review" window.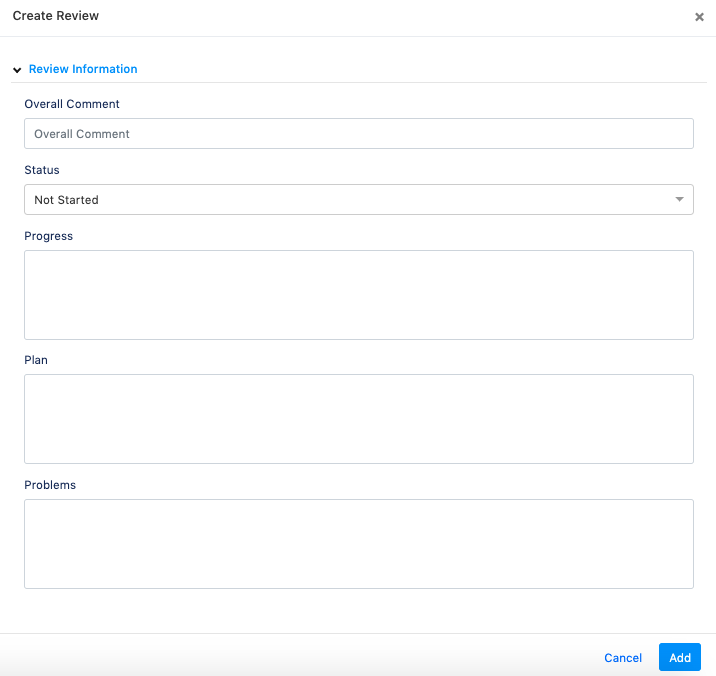 You'll find a space for an overall comment about your OKR, a place to select your OKR status, and sections to describe the progress that you've made so far, your plan moving forward, and any problems that you may have had.