If you're one of the many busy working professionals who is splitting their time between managing a team, handling their day-to-day tasks, and organizing projects, then it's vital that you have a task management tool.
While some people consider task management software to be an unnecessary expense, it's undeniable that the best task management software can increase productivity, improve the quality of your work, and even reduce workplace stress and anxiety.
You can only do so much. There are five more projects you want to do, but you pick the three that are going to matter, and you try to do those well, and you don't even try to do the others.
Why use a Task Management Tool?
Task management software is designed to help you organize, prioritize, and plan your tasks within any specified deadline. It's a great way to help you build your daily and weekly schedule around all of your different responsibilities without neglecting any of them.
Whether you're used to projecting management or not, task management tools are easy to use, intuitive, and allow you to collaborate with your team on important tasks. Almost every task management software suite on the market is designed to help you avoid switching between apps too, so you can easily manage everything from a single dashboard to save yourself and your entire team valuable time.
The Benefits of Using Task Management Tools
While most task management tools are now provided as software as a service, companies can still install and run these programs on their servers if they so wish. Task management is essential to the success of every company.
Creating charts and reports, exchanging information, monitoring budgets, allocating resources, managing tasks, organizing projects, and engaging with teams are all project management software features. It is critical for everyone on the team to be on the same page and work in concert, particularly in new startups. Sometimes it can become an increasingly difficult job to keep track of the various aspects of the business as the company expands.
Let's now look at the top 7 task management apps and softwares highly preferred and reviewed in the market.
5 Best Task Management Tools
1. Profit.co
Profit. co's task management module provides you with a platform to manage all of your tasks in one organized view. Profit. co gives you the capabilities of sophisticated software but maintains easy usability.
All edits and additions to tasks are updated in real-time, so your colleagues always have an up-to-the-minute account of what progress you have made, and where certain items stand. You can also leave comments and responses directly in your tasks so that unnecessary communication via email or meetings can be quickly condensed, and nothing falls through the cracks!
Key Features:
Individuals and teams can create and organize tasks on department-wide Workspaces and project-specific Boards.
Boards are completely customizable to specific project workflows using the Profit.co Stages feature.
Users can specify due dates, priority, and attach documents.
Individuals can associate daily tasks to important quarterly goals and OKRs so you always know how your work is affecting overall company priorities.
This helps employees stay engaged with their important work, and helps managers identify important tasks and boost employee productivity.
For more information about Profit.co's task management software that helps your teams focus, collaborate, and achieve more, check the task management product page and try us completely free for 30 days!
2. Trello
Trello is a great free task management software on the market, and it's a popular choice across a wide range of industries and professions. Using simple and highly customizable Kanban boards, you can keep track of every aspect of your day. From project planning and collaborating with your team to organizing your schedule, Trello offers a wide range of features to suit nearly every manager.
Key Features:
Easy team collaboration with board sharing and task assignment
Email-to-board feature to convert emails into tasks
Card "power-ups" like voting, checklists, and document uploads
Highly visual and customizable to help streamline productivity
Real-time team communication to save valuable time
Also, you can customize the workflow by categorizing activities by their status. You can use a "current sprint" to concentrate on smaller tasks and set a deadline for each main project. To control the pipeline and meet timelines, use "next" and "ongoing" sprints. You can keep the team up to date on new company-level tasks by using Trello boards. It is quite easy to share your board with your coworkers and invite them to collaborate on projects with you. To ensure that your team receives correct and complete details, you can add your notes and attachments to the cards.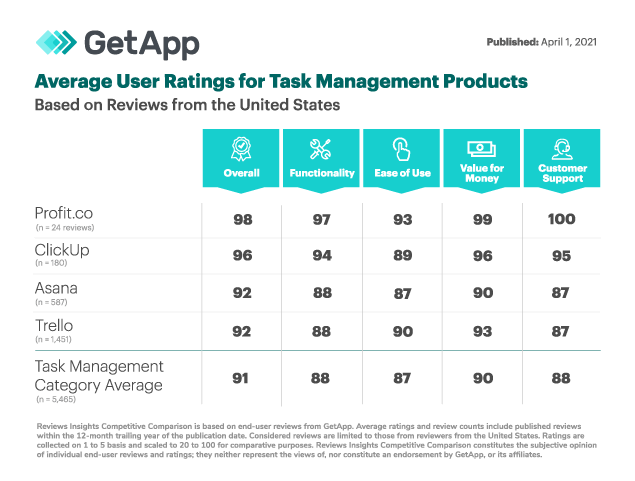 3. Monday.com
Monday.com is an extremely popular project management tool because it's simple, intuitive, and highly customizable. With this software suite, it's easy to see who's been assigned to tasks, what progress has been made, and when tasks are completed. It's also easy to automate your workflow with Monday.com as it has native integrations with other project management tools like Gsuite, Trello, Dropbox, Slack, and more.
Key features:
Gantt chart creation for easy workflow tracking
Fully customizable with columns for priority, time tracking, file uploads, and more
Quickly see your team's workload and adjust if needed
Create custom notifications for developments in your workflow
Top-level dashboard for a quick overview of your team's progress
Here, companies can organize tasks visually and incorporate new processes. Monday.com is a cloud-based, visual project management and collaboration tool that helps users improve workflows, project management, and project tracking.
While it offers easy usage for individual-level applications, Monday.com can also be used by IT professionals and by managers of large-scale projects.
4. Asana
Asana is a project management platform for the cloud that allows project managers to break down large tasks into smaller tasks or sub-tasks. You can enable your teams to collaborate and discuss projects while keeping all task and project details in one place.
Key Features
In list view, you can break down complex IT projects into tasks and subtasks.
You may assign deadlines and personnel to all projects, then update and alter project plans in response to deadlines and adjustments in work during project implementations and create a sprint plan.
You can create and edit activities in the categories of detailed, ready-made, ongoing, and completed. Also, it is possible to adjust the importance of tasks and their status.
You can plan a project schedule in the timeline view, communicate it with your team, and let them know about commitments, your goal, and implementation strategy.
IT managers may use Asana to build tasks and share them with only those who need to know. As a result, it's ideal for companies with distributed IT teams and several independent web developers working collectively and remotely. It's also appropriate for multinational organizations with various projects and partners that need to work together on joint projects.
5. Zenkit
Zenkit is a cloud-based task management tool that assists users in efficiently managing projects, allocating resources, and managing budgets during the project lifecycle. The solution enhances team members' coordination and teamwork while also increasing productivity.
Key Features
Keep track of each project with Zenkit's "my calendar" view, prioritizing and organizing resources. As a result, the team inbox will show a seamless view of all tasks.
You can move to the "events" tab in the top navigation bar to see the real-time project actions. You can also keep track of what teams and individuals are up to and mitigate risks as they arise.
The tags in the Kankit view can be used to categorize objects in Zenkit. To complete your delivery, you can assign tasks effectively and monitor their progress. It is possible to assign smaller roles to team members in large-scale projects. You can notify your team about specific assignments as they are created.
Zenkit is a good match for teams dealing with a lot of data and needs fast access to it to simplify their processes. Users can link and synchronize related data using the tool's capabilities. It allows users to conduct a "global search" of archived items to locate relevant information. Zenkit is also appropriate for IT field service reps since it can operate offline.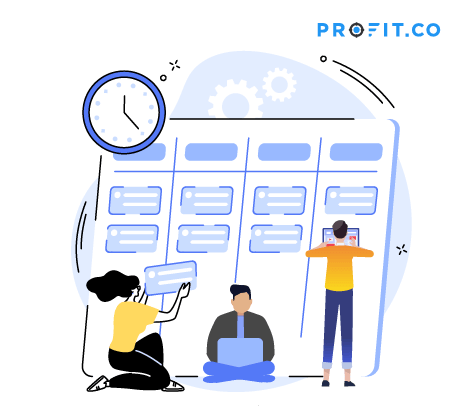 6. ClickUp
ClickUp is a platform that aims to collate the many different business process software your organization might use onto one organized platform. This includes task management.
Key Features
Customize tasks depending on what kind of project you want to complete
Collaborate with your team within tasks with comment threads and direct assignees for tasks
Create subtasks for larger tasks so you can keep track of every detail
Organize work in any layout that works best for your team and the other apps you would like to view
ClickUp is great for teams that use multiple products or software to address their business needs. The customizable dashboards give users the power to build their platform from scratch and tick all the boxes they want to.
7. Basecamp
At-a-Glance:
Basecamp is well known for its ability to make teams more productive and better organized, which helps teams complete projects on time and with the highest-quality standards.
Key Features:
With this software, you can easily manage tasks from multiple projects simultaneously.
Create to-do lists, choose assignees, set due dates for tasks, and add events with their respective due dates and times.
The platform's chat feature allows for real-time communication, eliminating the need for an extra messaging app.
Basecamp reports help managers and team leaders see what everyone is working on to help better distribute responsibilities and keep tabs on employee bandwidth.
Individuals and teams looking for a simple and highly visual task management software will like Basecamp's intuitive UI and straightforward set-up. If your team works better with visual plans, Basecamp's single dashboard will make it easy for team members to see who is assigned to what. Teammates can easily communicate with one another through the platform and you can avoid the endless email chains that muddle priorities and confuse team members.
Final Thoughts
The right task management tool can help your team stay organized and on track. The ability to manage all ongoing projects in one central location with 24/7 digital access is a must for remote teams of all shapes and sizes. The tools listed above are the best in the business if you want to help your team achieve even more in 2021!