OKR Score
Profit has a customizable scoring system for all users that evaluates their performance in four areas: reporting promptness, individual achievement, team achievement, and alignments.
To view your Profit score, navigate to your "All my OKRs" page.

Your score is represented in a bar at the top of the page.
Superusers can customize the weights and points for each score category in the settings. These can be changed for different job titles.
The colors in your Profit score represent the different statuses of your OKR; to view the number of OKRs in each category, hover your mouse over the score to see what your score consists of.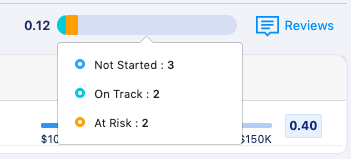 For more about your Profit score, see the following video:
What are OKR grades?
OKR grades are a common system for understanding and evaluating OKR progress throughout an organization. By using a numeric value or percentage to indicate OKR completion, everyone can use the same language and terminology to express the progress that they've made.
Profit also has a customizable scoring option that categorizes achievement percentages into three labels: Business as Usual, Difficult but Attainable, and Extremely Ambitious.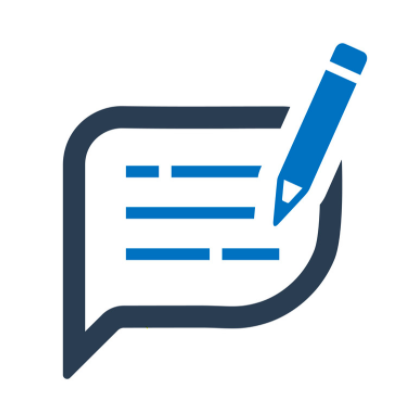 Customizable scoring must be enabled by a superuser.
Typically, customizable scoring is aligned with the following percentages using a base scale of
1: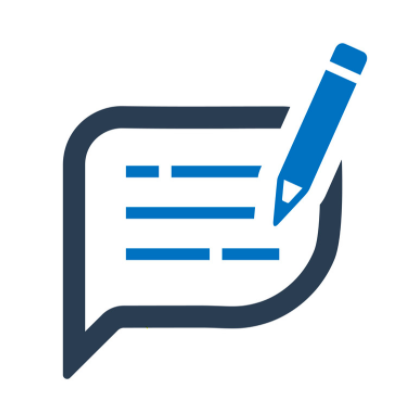 The scores corresponding with specific labels can be changed by a superuser to best fit the needs of your organization.
To set the range, determine what completion percentage is indicative of an extremely ambitious key result, a difficult but attainable key result, or business as usual key result. For example, business, as usual, might be when you're .3 or 30% finished, and extremely ambitious might be when you reach .1 or 100% complete–it all depends on the stretch and difficulty of your key results.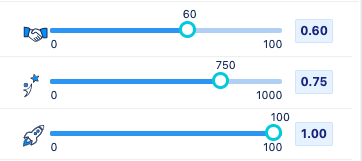 These levels are how individual key results are graded in Profit.