Performance Management
Performance management is the crux of business growth. Performance management is no longer an annual affair. It has become a year-round, continuous process where managers converse with employees, exchange feedback and award recognition to contributions of employees. An effective
performance management solution allows managers to review employee's work objectives and focus on their career goals, provide on the go counseling and cater to their development needs.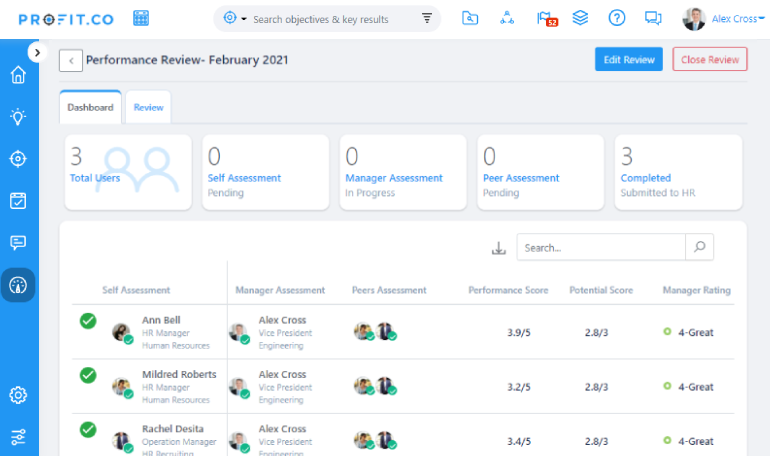 HR Dashboard
Profit's Intuitive and user-friendly interface allows the company HR to have an excellent overview of active/closed performance reviews. HR can view pending or completed self-assessments, manager-employee reviews or 360' assessments, top and bottom rated employees based on completed
performance reviews.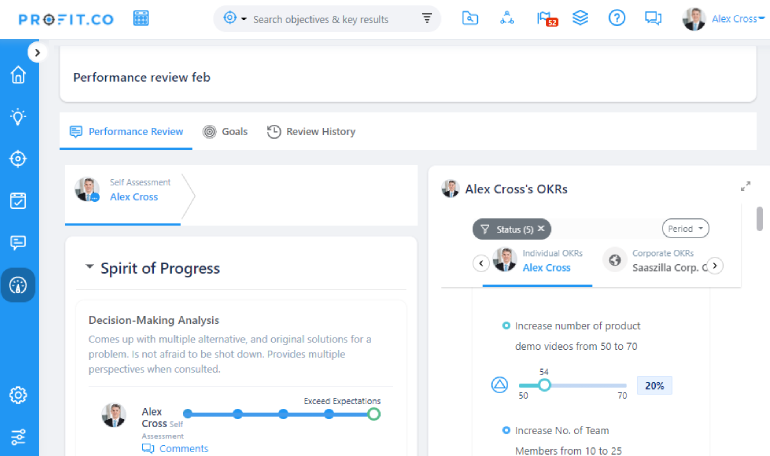 Self reviews and 1-on-1s with Manager
Profit's Performance management solution enables employees to carry out self-assessments and managers to conduct 1 on 1 employee reviews. Both self-assessments and 1 on 1 manager-employee reviews are based on competencies & graphic rating scales. Employees and managers can provide comments and use the interactive Graphic rating scale (GRS) to rate against competencies identified for each job title.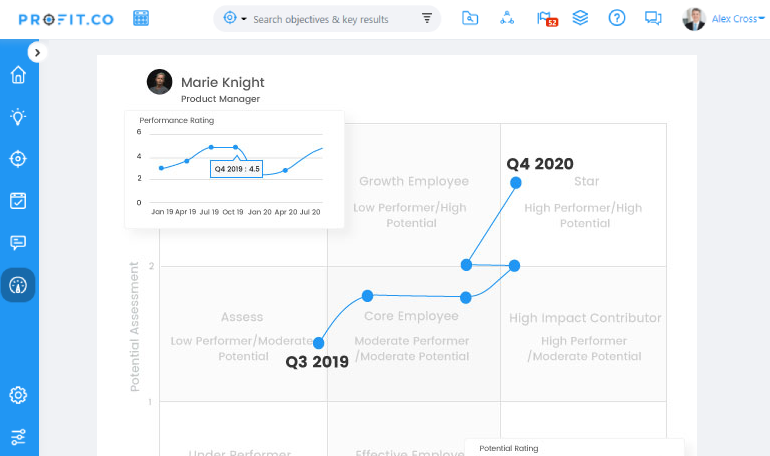 Transparent 360 Degree Feedback
The 360-degree feedback process or the peer review collects information from the employee's supervisor, colleagues, and subordinates about an individual's competencies. The feedback feature allows managers to add reviewers & request quick feedback from anyone within the organization.
Periodic Reviews
Profit's powerful continuous performance management solution encourages managers and employees to have regular conversations and ensures that employees get the feedback and recognition that they need to continuously improve and succeed.
Managers do not have to wait for lengthy 1 on 1's as Profit's performance management process enables in the moment feedback and allows managers to collect assessment & review data without carrying out tedious, formal appraisals.