The Importance of Partnership in Business
Partnership is crucial to the development of any business venture. Merchants and traders from time immemorial have made use of the principle of strategic partnership in conducting their businesses and the trend is still very much available today. Partnership is not in a single form. It could come in various types or ways ranging from business owners co-operating to invest on a project together, to sharing of technical knowledge and ideas between firms. Whatever any business does, it is important to look for the right partnership agreement that suits all parties as the success of any partnership agreement rest solely on both parties working together to propagate the goals of each other.
Factors to Look Out For Before Choosing a Partner
It is a great thing to form partnership agreements with other firms or businesses as it has been known to work out. However, what any smart business owner must consider before signing on the dotted lines of a partnership agreement is that not all partnership agreements work out as planned.
Some firms have generated massive problems for themselves by working in a partnership agreement that doesn't suit them. You shouldn't make the same mistake when looking to enter into a partnership agreement for your business. To avoid the potential pitfalls that come with choosing the right partnership agreement and choosing the perfect one that suits your business need, you should consider the following factors.
Trust and Respect
When starting a business, the secret to the success of every partnership agreement is rooted in trust and respect between the two partners. Any two firms going into strategic partnership must absolutely trust each other. You must be able to trust the decision making, the temperament, the vision and competence of your partner and ensure your partner reciprocates the same towards you. The partners must be able to abide and live with the decisions of each other and know that whatever any of the party does is for the advancement of the cause. Trust in each other's abilities and personality would bring about self respect and this would definitely allow both parties to work without hindrance to achieve set goals.
Product Alignment
Before starting a business or to work with any, you must know exactly what such business does and how your brands align. It would be foolhardy to work with a firm whose brand doesn't align with your own. You must make sure forming an alliance with the firm has a way of setting goals and propagating the objectives of your business. This means the products of both firms must find a way of complementing each other. For instance, the demands for the products of company A should be able to spark a chain reaction to drive up the demand for the products of company B and vice versa. With this, it would be a win-win for both partners, and this is the essence of partnership in the first place.

Similar Values and Corporate Goals
Every firm is driven by its corporate goals and values and as such, it is important you form a partnership agreement with a firm whose corporate goals and values complement your own. There are firms whose main focus are to make profit and maximize shareholders wealth,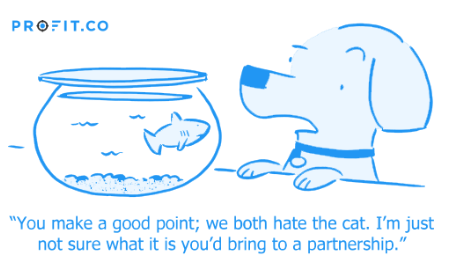 while others are more concerned about corporate social responsibility such as having 360-degree feedback and puts profit making as a secondary objective. In working together, there would be a clash of values and objectives as one would want to make more money while the other counts money as just a bonus. This would drive a wedge between the agreement and likely lead to the death of the agreement.
Support each other's weaknesses
A great strategic partnership would complement your weakness and vice versa. When two teams come together, it is important that they don't have the same strengths and weaknesses. The perfect partner is supposed to make you stronger and better in places where you used to be weak and vulnerable. This is the true essence of partnership, making each other stronger. Any partnership that doesn't make you stronger by making up for your weakness is not the right one and you should avoid committing yourself to it.



If you want your strategic partnership to bear good fruits, then you must pay a lot of attention to the above listed factors as they are very essential in making sure that every party is happy and productive in the agreement. A happy and productive agreement would by all means lead to a successful outcome.
Benefits that come with Partnership in Businesses
It is true that there could be potential bottlenecks when it comes to partnership agreements in businesses, however, the issues that come with partnership are nothing compared to the amazing benefits that any business stands to gain by taking part in strategic partnerships. A lot of businesses have leveraged on the distinct advantages that come with partnership to grow their businesses and take it to a higher level. No matter how great your business has become, the right partnership would take it to a greater and higher level.

A very great example of how strategic partnership agreements can help your business attain greater heights is the partnership agreement between Google and Luxottica. Google is a tech company that is known globally for the efficiency of its search engine. However, Google is also involved in the making of glasses mainly for the tech market. Luxottica on the order hand is very popular for their luxury and stylish eyewear that is more suited for fashionable audiences. In order to reach more people and make higher sales, both firms decided to form a partnership that would see Luxottica help Google create better and much more attractive glasses.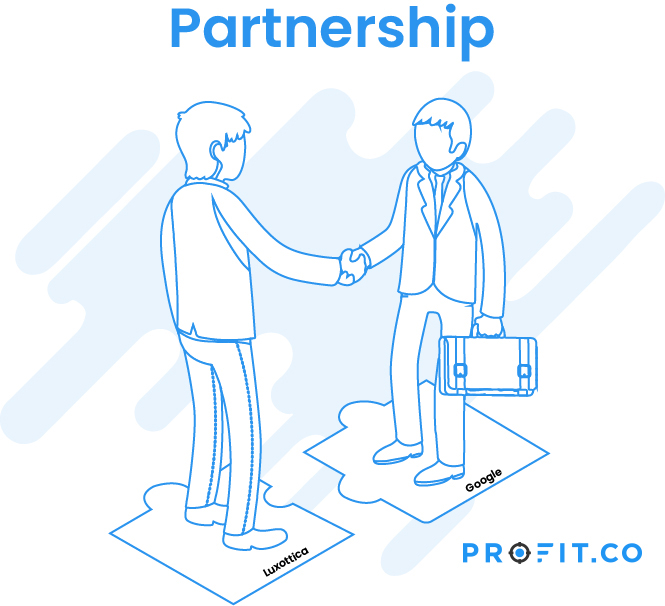 After the agreement and execution, the result was very great for both parties. As a result of the better Google glasses that Luxottica has helped to create, Google glasses were able to dominate the tech industry while also making an entrance into the fashion industry. Luxottica also reaped bountifully from its efforts as the brand became more popular due to its association with Google and were able to more than double their sales figure the next year. They became very popular with their target market and even managed to gain the attention of people who are looking for stylish and much more fashionable eyewears in the tech industry.
The duo of Google and Luxottica were able to take their businesses to the next level by this simple act of exploring and securing the perfect strategic partnership agreement that their businesses needed at the time to take them to the next level.
This is the way it is with every other business, securing the right partnership agreement for your business at the right time would do the magic of taking it to the next level. Looking for more reasons to engage your business in a partnership agreement? Here are further benefits for you:
Access to Knowledge
Great partnership agreements provide the basis to get access to knowledge. Every firm needs a lot of knowledge to navigate the murky water of the business world and that knowledge comes in bounty with strategic partnership agreements. The moment you form a partnership agreement with any firm, you definitely have access to the knowledge and technical know-how available in such firm. This would afford you the chance to learn a lot more than you know on your expertise and further open your reasoning to a new form of expertise that you might probably have no idea of in the past. All of the knowledge would be put into use to further build your brand and business in the future, long after the agreement might have even come to an end.

It gives your business a competitive advantage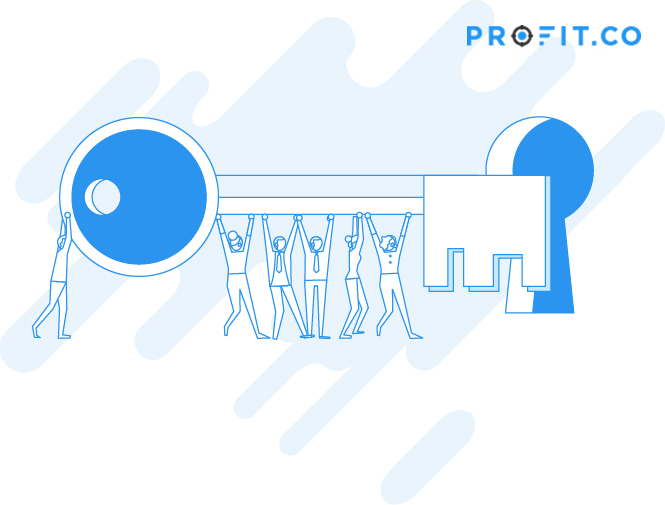 Partnership in business would certainly give your business a competitive advantage if you have chosen the right one. With a great partnership, you have a new lease of knowledge, expertise and resources available to make better products and reach a greater audience. All of these put together along with 360-degree feedback would definitely put your business in a great stead to perform better than its competitors. Consider the instance of Google and Luxottica, both firms were able to do better with what they do because they tapped into the expertise of a partner and the result moving forward was great and admirable. The popular phrase of two heads are better than one is whole true in partnership as you have a very competent sidekick to help you do better with what you do.
It enhances your business' credibility and reputation
The right business partnership will enhance the credibility and reputation of your firm. Deciding to partner with a very good firm whom you share the same goals and vision with would make you stronger and much more effective. A stronger and more effective business would provide better products and deliver more qualitative services. This would stand you out among your competitors and make clients and competitors see you in a different light. Also, associating your business with a very respectable and known brand would definitely make your business gain immediate credibility as people would think the quality and track record of such firm would be passed down to you as well.
It leads to human resources development
Exposing your employees to the work and organizational cultures of other firms would only help in developing them to do better. No matter how good your workforce is, they can't know it all. Some of the basic things and trends needed to deliver the desirable services to clients would be available to see by sharing ideas and views with people from other firms you develop a business partnership with.

It grows your customer base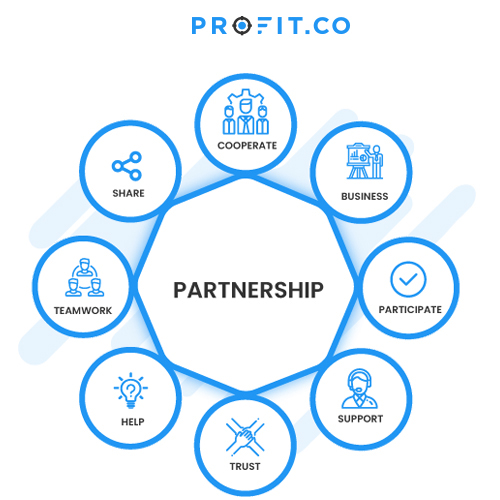 Through a functional strategic partnership agreement, your business would grow its customer base. There are a lot of ways through which this can be attained. It could be through a direct agreement you have with a firm who offers products that are complementary to your own.
A car manufacturer who forms a partnership agreement with a tire manufacturer may have an agreement in place that makes everyone who orders for a new car to get their tires from the firm they are in agreement with and vice versa.
Also, a perfect partnership agreement would give you the edge to create better products and offer better services to clients. This alone would help you in growing your customer base as customers are drawn to great products and services.
Long Term Stability
The goal of all businesses is to remain relevant for a long time and reach its set corporate goals. Securing the perfect partnership for your business could make this dream come to fruition. Having business partners mean you are no longer operating in isolation, it means you have access to more knowledge, innovation, expertise and funds. The bottom line is a great business partnership makes you better, covers up your weaknesses and enhances your strength. In the end, this is all you need to be relevant for a very long time and help your business achieve its goals and objectives. Having a very competent partner by your side isn't just going to make your business relevant and profitable in the short run, but it would also serve as the calming influence you need when things are going bad in the future and what would help in making you relevant and stable for the long term.

We can definitely go on and on talking about the amazing benefits that come with partnership in business and we wouldn't run out of words. Suffice is to say all businesses need to look for the perfect strategic partnership that complements their activities as it is a sure way to grow any business moving forward. If big multinational corporations like Google, Apple, Luxottica and others still see strategic partnership as a way to grow and expand their business horizons, then there should be no excuse for any business owner to not follow suit and cash on the rewards that come with a partnership.
How does OKR help with Strategic Partnership?
OKR plays a major role in creating a strategic partnership that will help in enhancing business' reliability. For instance, you want to increase the revenue share from your partners. This can be achieved if we have recurring meetings at certain intervals, keep holding of our partners and launch products which are depicted in the OKR canvas below: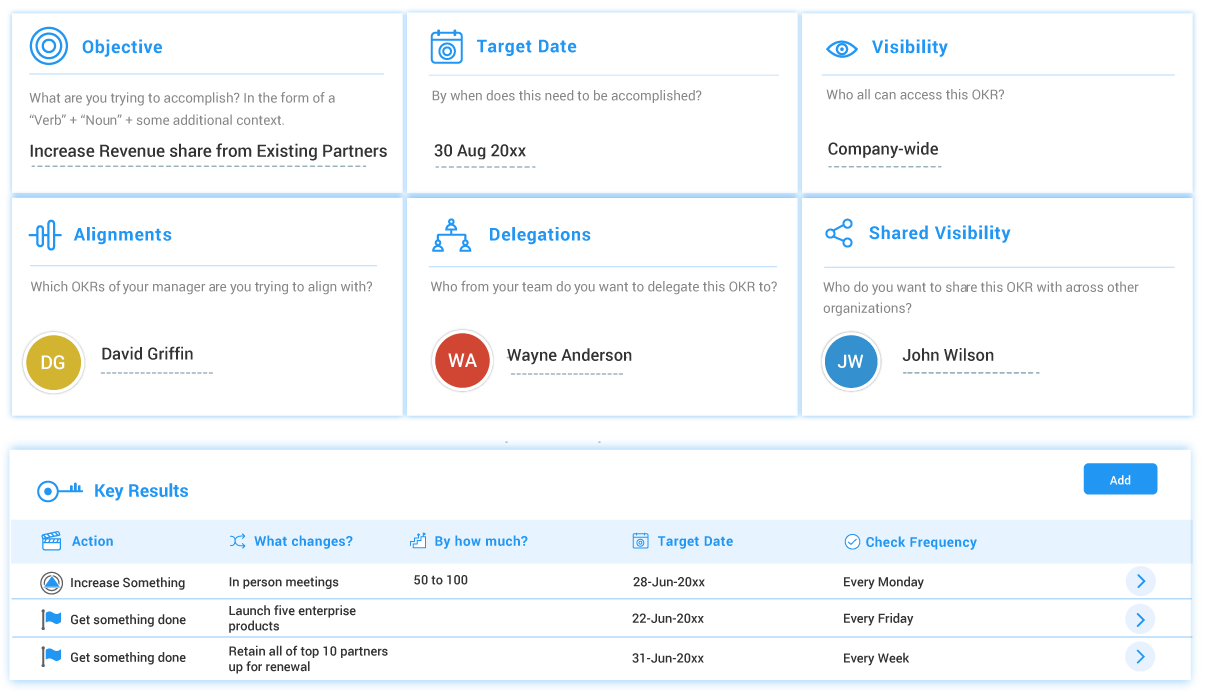 As demonstrated, the goal setting feature helps you to set an objective with the aid of the OKR software and progress towards your company's goals effortlessly.