OKRs enables organizations to perform and manage tasks efficiently. OKR tools basically help teams master their goal-management skills to enhance their professional capability as well as to work collaboratively with team spirit.
While OKRs promote transparency, there are situations where you want OKRs to be restricted. For example, you may have a secret initiative that needs to be restricted to a smaller team of people. Or you may just want to keep an OKR restricted because you want to keep others from getting distracted.
Assuming you have a matrixed structure like this: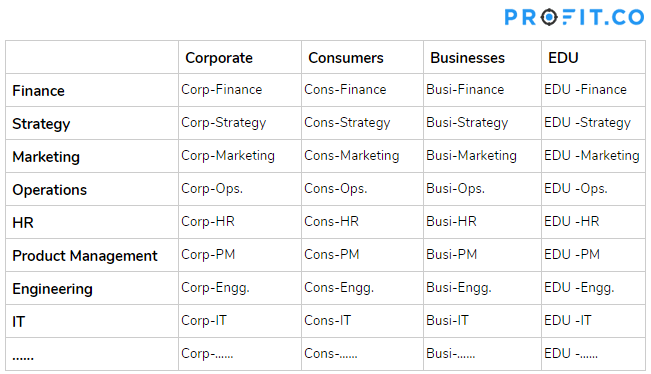 Each of the business segments can be considered as departments in Profit.
Profit.co supports the following visibility options for departmental OKRs:
Public – Visible to everyone
Team -Only Members of the department
Access List – Only a restricted named list of employees
Using the access list you can choose the users to whom you want to give access for visibility. Also, you can restrict the users by not giving them visibility access through the access list.
Navigate to OKRs and click on the department name from the left navigation panel. Click on the Create OKR button (Using Forms/Step by Step Guide). In the OKR levels section, select any department and select visibility.
When using the form to create an objective, you will see visibility dropdown.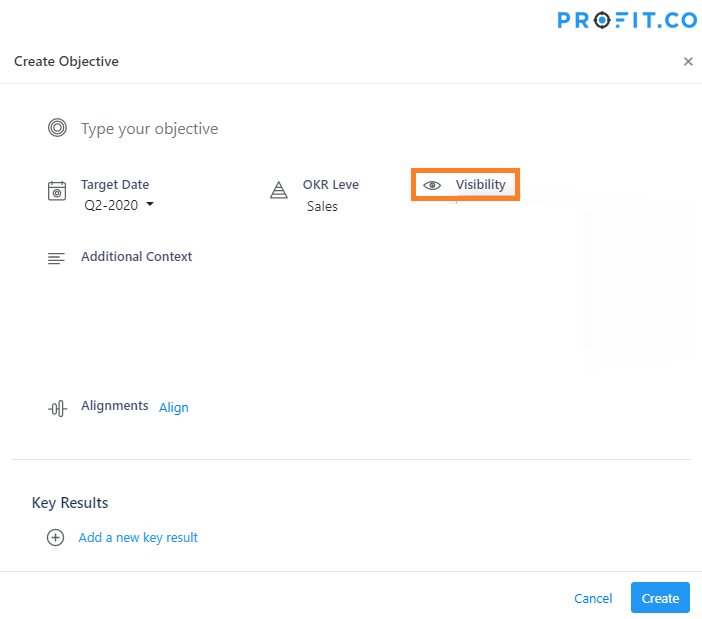 When you click on the Visibility dropdown it will display 3 options
Public – OKR will be visible to all the users in the organization.
Teams – OKR will be visible to those who belong to that team or having access to the team.
Access List – Only those who are selected from the popup window can see that particular team OKR.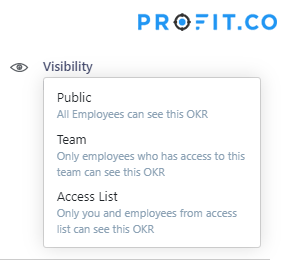 Using Step-by-Step wizard:
When you create an objective using a step-by-step wizard, you will find visibility options in the third step.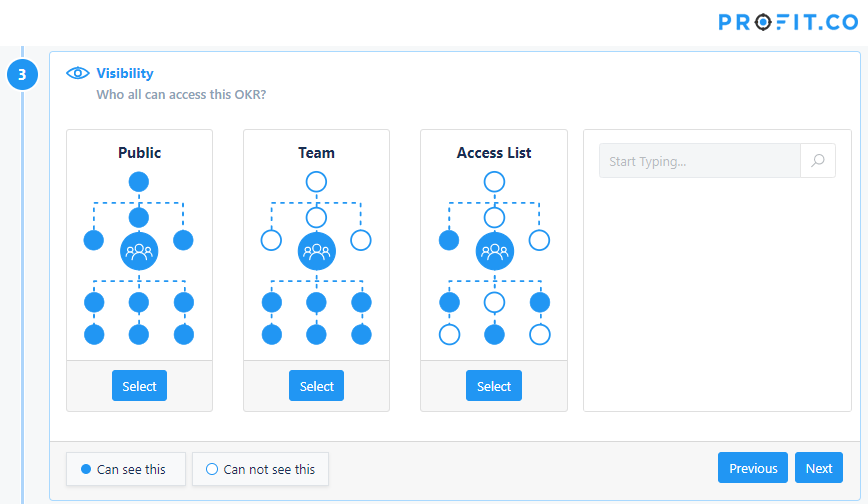 Note: By Default, visibility is set as Public.