Hashtagged Conversations
In Profit, you can use hashtags to organize your conversations with key words. Any time you or another person in your organization uses a hashtag to describe their OKR experience in a check-in, an OKR review, or a reflect/reset, you will see it on the "Hashtagged Conversations" page.
Your company can create and use hashtags like #inspiring or #achieve to describe successes or you could use a hashtag like #needhelp to indicate that you're struggling with something.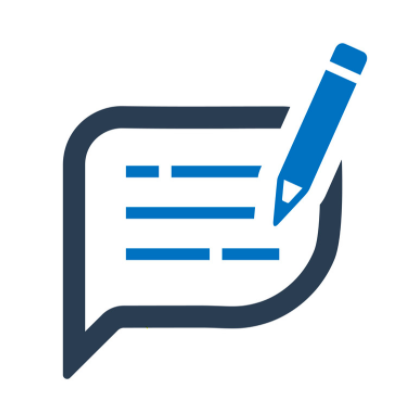 The hashtags that your organization has access to must be created by a superuser. If there is a hashtag that you would like to see included contact a superuser.
Overall, hashtags are a useful way to manage and organize conversations about OKRs and to learn more about what others in your organization are experiencing.
How can I use hashtagged conversations to engage with others?
You can keep up with the actions of other employees and departments by viewing the "Hashtagged Conversations" menu item. Hashtags can be used in key result check-ins, OKR reviews, and OKR reflect/resets at the end of your target date.
Hashtagged conversations are a great way to quickly see what is happening with each group and employee. Tags can be used to describe and explain issues, successful tips, or anything else that arises while working on your OKRs.
Hashtags can be "liked" and you can view the original check-in, review, or reflect/reset that they are associated with for more details.

To access the Hashtagged Conversations page, select the "#" to the left of the action center.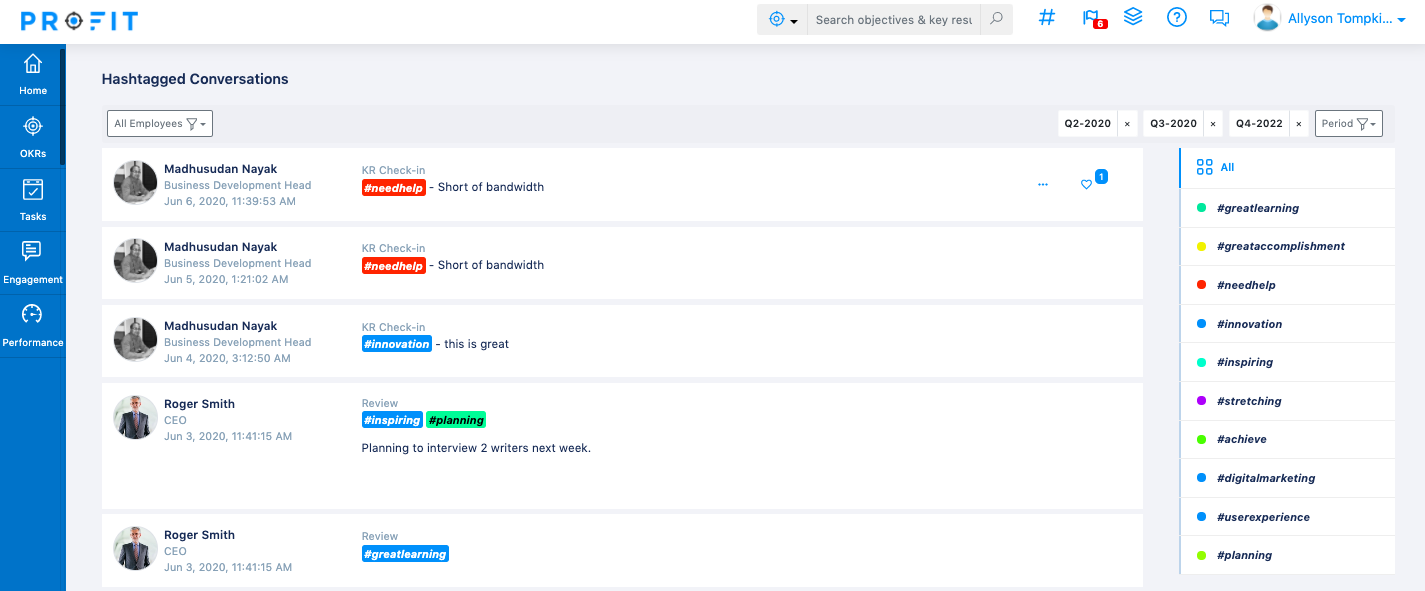 Here you'll find a list of all of the hashtags used in your organization. This will keep you updated with what other groups and individuals are working on.