How does Passion drive Product Development?
Passion is among the most important intangible elements that drive an entrepreneur, enables him or her go past the good times and the bad times, to stay focused and describes the success of any startup business. Passion also drives product development. If you are not passionate about the particular product you want to introduce in the market, the product is bound to fail even before it is introduced. Passion needs to be inculcated into every stage of product development. You must have some core knowledge of the product that is being developed and this will enable you to know whether you are heading in the right direction or not.
If you are an intrapreneur in an organization, you have to be passionate about learning the product and about the development of the product. This drives an intrapreneur to bring up small business ideas which in turn, becomes popular eventually brings success to the business organization. The entrepreneurs of once called startup business companies had small business ideas and worked passionately on product development which initiated the evolution of some of the great products we have today. Let's take a look at Apple as a brand that was developed as a result of passion.
Apple the brand
We all know how great Apple products are from the iPhone, iPad, iPod, and Mac computers. They are the trendiest and most expensive gadgets on the market today. But do you know that these devices were created as a result of pure entrepreneurial passion?
Apple was founded by Steve Jobs and Steve Wozniak. They are recognized as the founders of the Apple brand but little is said about Ronald Wayne whose contribution was essential in the early stages of the product development.
The Apple 1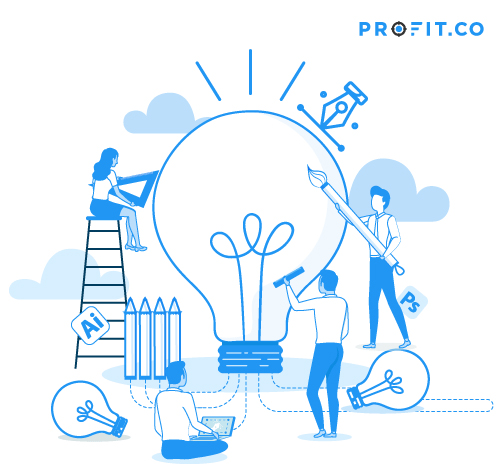 The two friends, Steve Jobs and Steve Wozniak were avid tech lovers who spent most of their time trying new things. For example, they used their tech skills to build blue boxes that were used to make long distance phone calls for free. Wozniak built his first computer with a typewriter-like Keyboard and used a regular TV set as a screen. This later came to be called the Apple 1. However, Wozniak intention was not to change the world with his invention but he wanted to prove and boast to his peers that he managed to build the computer with very little resources.
Steve Jobs, being in the same Homebrew Computer Club with Steve Wozniak, saw the computer and recognized its brilliance. He saw what it could do and the potential it had. This prompted him to sell his VW microbus with a sole intention of funding its production. Wozniak on his part sold his one-of-a-kind HP calculator and together they founded Apple Computer Inc. on April 1, 1976, together with Wayne Ronald.
Steve Wozniak built each Apple 1 by hand and wanted to sell the computers for a little more than the original cost of their parts. However, Jobs had other brilliant ideas. Steve Jobs secured a deal with the Byte Shop in Mountain View for the supply of 50 computers which would cost $500 each. The store was retailing the computers at $666.66. The demand for computers was increasing and the Byte Shop needed more computers. This forced jobs to try and look for funds that would enable them to produce more computers. A bank refused to give him the funding, Atari, where Jobs was working asked for cash for every component they sold to them. Jobs even took an offer of $5,000 from a friend's father but all that wasn't enough to enable them to meet the demand. However, the breakthrough came in the form of a purchase order from the Byte's shop which jobs used to secure computer parts for the production and that is how Apple was built.
How does OKR help in Passion for product development?
OKR plays a significant purpose in driving product development with passion. There are numerous OKR examples that can explain about product development. For illustration, let us say you want to build the best OKR software in the store. This can be achieved if we increase the number of clients, increase the utility rating of the product and compare the prices in the market which are depicted in the OKR canvas below: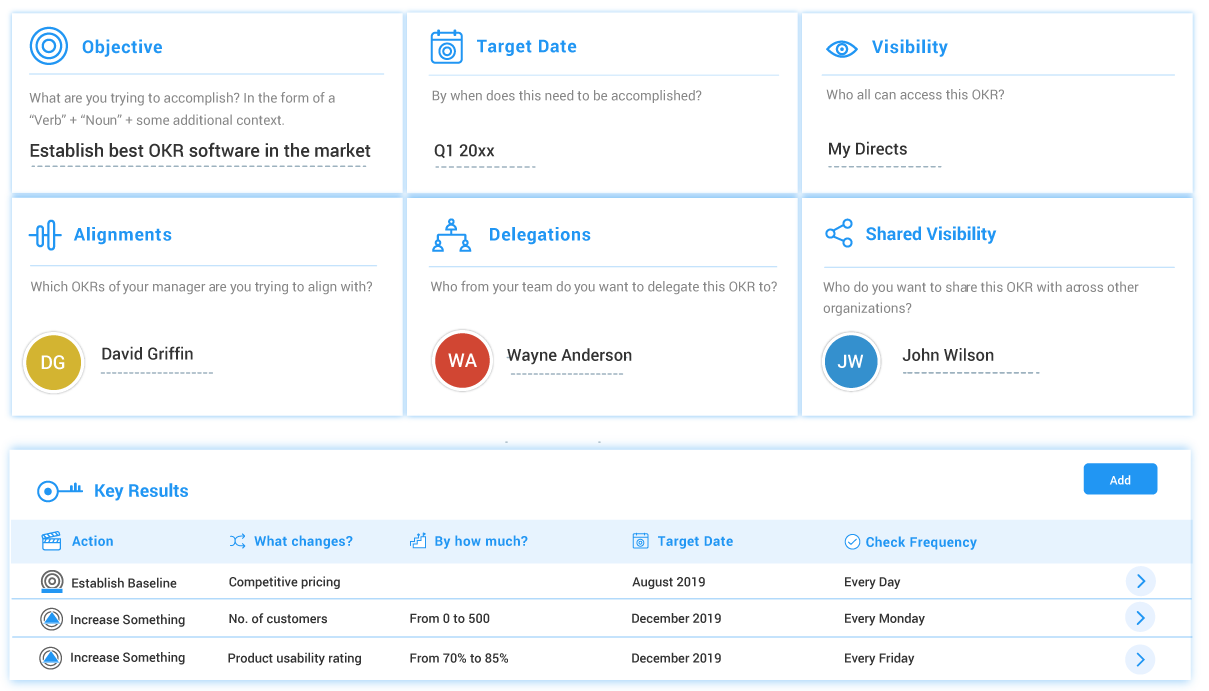 From this OKR example, we clearly see how OKR planning can drive product development with passion and how passion can create determination and resilience in an entrepreneur. If it were not for the passion that Steve Jobs and Wozniak had, Apple would never be in existence.

How Does Passion Drive Product Development