To view awards that you have given, select "My Awards" and then "Given" from the Engagement section of the sidebar.

Once on the page, you'll see the awards that you've given to others, with the most recent ones at the top of the page and the older ones at the bottom.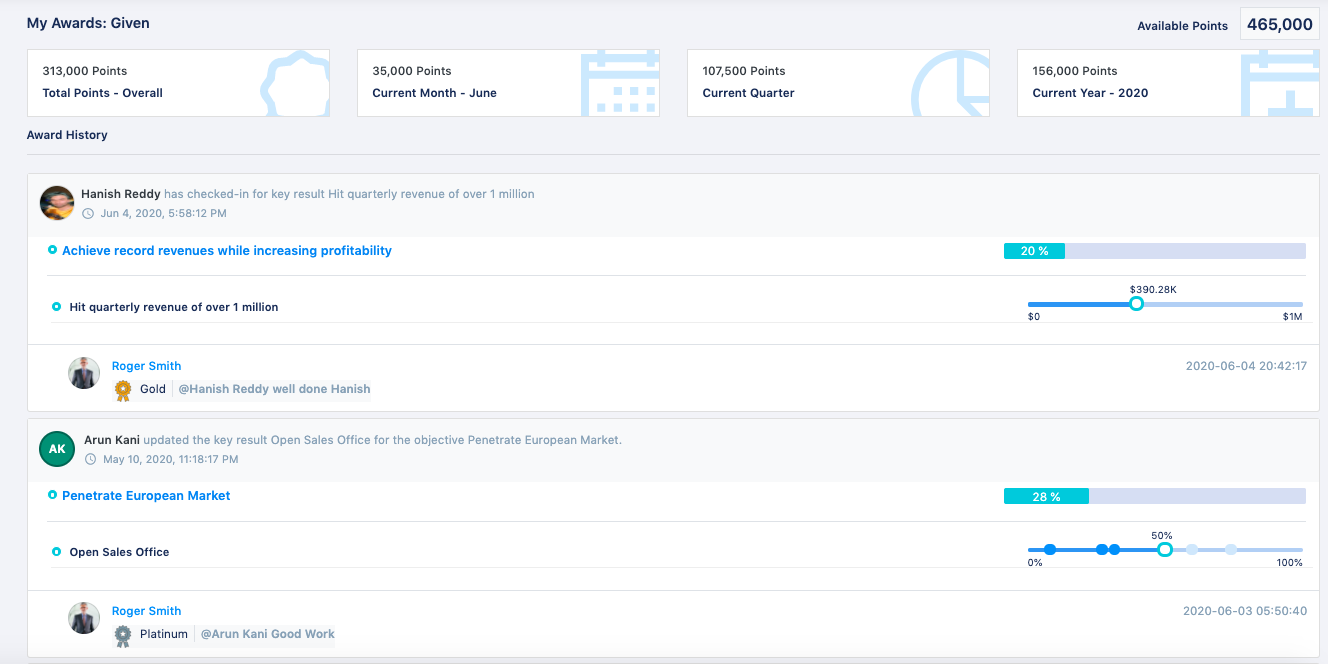 You can see who you've given an award to, what you've awarded them for, and what award you gave them all on one page.