You can view any of the awards given by members of your organization at any time in Profit. To view these awards, click on the "My Organization" section of the Engagement tab in the toolbar and select "Awards Given."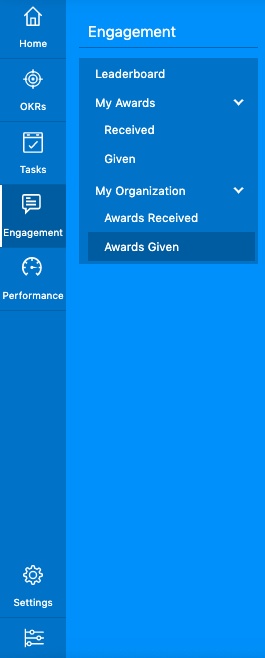 You can see all of the awards given by your organization in the News Feed or you can organize the awards given by a specific user.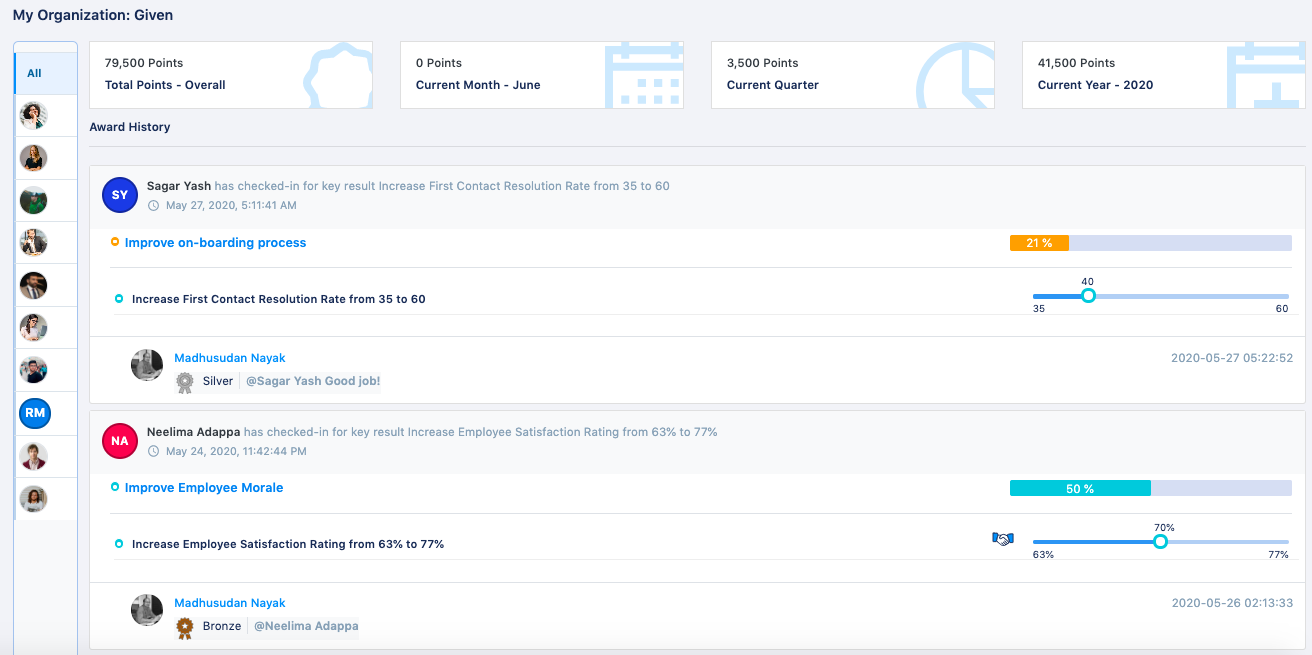 The awards appear in chronological order with the most recent ones at the top of the page and the older ones at the bottom.