As you go explore the entrepreneurial and professional working world, you'll begin to come across important key phrases and concepts. Two key terms that are widely used by companies and their most productive teams revolve around goal-setting systems. Both terms have different specific rules, but follow a common ideology.
These terms are Objectives and Key Results (OKRs) framework and Entrepreneurial Operating System (EOS). There are leading companies like Profit.co that are building smart solutions such as OKR tracking software to help you boost your business functionality. You can try Profit.co for free today!
Both OKRs and EOS are highly effective goal setting and management systems. The key difference between these is that the former, OKRs, is universal, while the latter is tailored for entrepreneurs, incorporating their vision and teamwork. These frameworks hold great value in defining any business's success, and it is important to understand how important it is to know the essence and differences between these terms.
Both frameworks can be seamlessly used together to build, sustain, and scale your business. Apart from all these, there are still many differences between EOS and OKR goal-setting techniques.
What is EOS?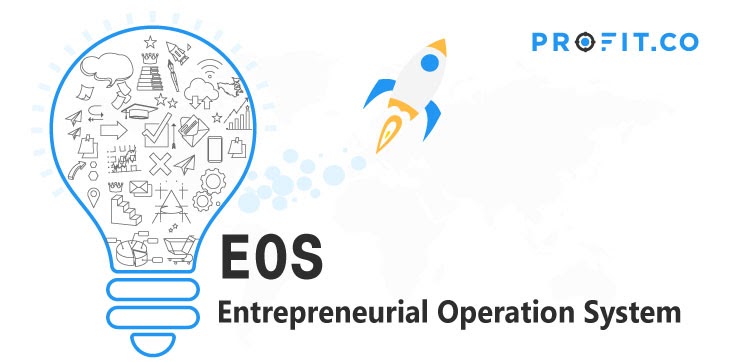 Entrepreneurial Operating System is a lean goal-setting strategy that is committed to identifying targets and ensures a smoother workflow while saving you a lot of time.
For example, consider a scenario in which you are the manager for airplane safety maintenance. Having a labeled EOS procedure in place with certain pre-set milestones to achieve, you can increase productivity and decrease the high-level costs associated with wasted time by making sure that all flights leave on time.
What are OKRs?
OKRs consist of an objective, i.e. a clearly defined goal, and one or more key results which are specific measures or outcomes used to track the achievement of that particular goal. The motive behind setting OKRs is to define goals and the outcomes that teams need to see in their organization to know that the goal has been achieved.
OKRs help teams prioritize their most important goals. In short, Objectives and Key Results are a framework that defines and tracks all the objectives associated with a task and their outcomes. Leading companies like Profit.co offer the best OKR tracking software– book a free demo with the Profit.co team to see what our software can do for you!
What are the main differences between EOS and OKRs?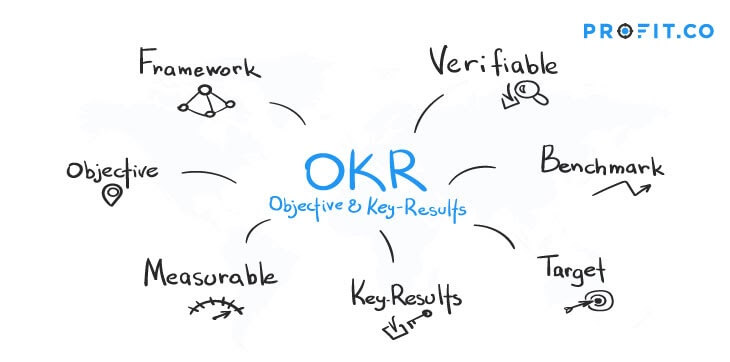 EOS and OKRs differ from each other in 3 key areas:
1. Approach: It is more of an operating system vs. a framework kind of comparison. EOS is specifically designed to act as a complete business "operating system" with various unique tools. These tools include L10 meetings– weekly sessions conducted for company leadership with an aim to centralize the focus on outstanding problems– or trained EOS consultants who act as implementation managers. These EOS tools are designed to provide additional in-depth business instructions in the areas of both people and processes alike.

On the other hand, OKRs do not offer a counterpart to some of the elements within the EOS toolbox. Instead, OKRs supplement an operating system or framework and serve as a stand-alone goal management strategy.

Timeframes: In comparison with the EOS, OKRs offer a more flexible time frame. with OKRs, you can define the objectives quarterly, annually, monthly, or create a custom time period for your OKR cadence. However, with EOS, every core element of the operating system process has a defined time table with quarterly and annual sessions known as traction along with a ten-year target.
Audience: Both OKRs and EOS can be used across various industries. EOS primarily works to serve business leaders and entrepreneurs. The EOS process focuses on specific business models, while OKRs are universal which means they work well for everyone including entrepreneurs, software engineers, non-profit leaders, and freelancers. OKRs are not only limited to organizational or team goals but they can be adopted for personal goals as well.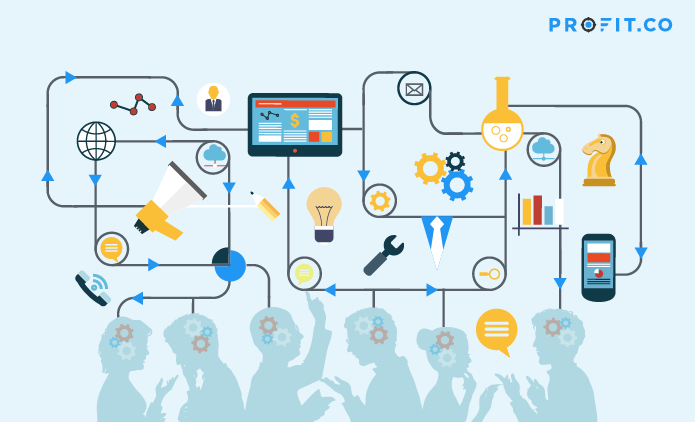 Apart from all the differences discussed above, OKRs compliment EOS in many ways since both of them have the same common ideology. These frameworks depend on goal prioritization and time-bound metrics. OKRs can easily be implemented within broader frameworks including EOS as there are many overlapping core elements in both processes because of the malleable and lightweight nature of OKRs.
These frameworks help teams define the ultimate mission and overall objective along with the ways and timeframe to accomplish the same. They bring endless opportunities to leading teams using which they can combine both the frameworks and can execute their goals and priorities.
For instance, there is one element in the EOS framework known as "Rocks" which is a defined set of objectives that assists a team by reflecting its 3–7 most important priorities with a quarterly focus. These rocks can easily be formatted using the OKR formula which helps you define 5-7 objectives, 3-4 measurables and time-bound key results. OKRs can be charted to better align goals and for streamlining the process of reviewing them.
Final Thoughts
Disciplined thinking among strong leaders who actively invest their time and energy in choosing things that make a difference is the way to an effective goal-setting system. The EOS comes with a lot of layers and elements which in integration with OKRs can open gates to numerous opportunities to be unfolded into the framework. For dedication, creativity, and strategic goal-setting, organized priorities are required for companies, industries, and teams to evolve and grow sustainably. No framework is one-size-fits-all but they can be customized to fit the unique needs of your company and can be made to work for you with proper alignment towards your company's goals.
Review your team's alignment with Profit's OKR tracking software that facilitates you with a hierarchical view of how your team's goals are aligned with your objectives and key results. Our solutions offer an alignment score that sets our goal management software apart from the crowd and gives you a clear picture of the alignment of your team corresponding to your company's OKRs.