The self-assessment is the first part of the review process. Before your management or peers can begin their review of you, it's important to reflect on your own performance and actions.
To access your active reviews and self-assessments, go to the Performance section of the toolbar. The navigate from Performance → My Reviews → Active.
This will bring you to a page with all of your active reviews.

From this page, you can choose which of your active reviews you'd like to open. This will bring you to the review's page.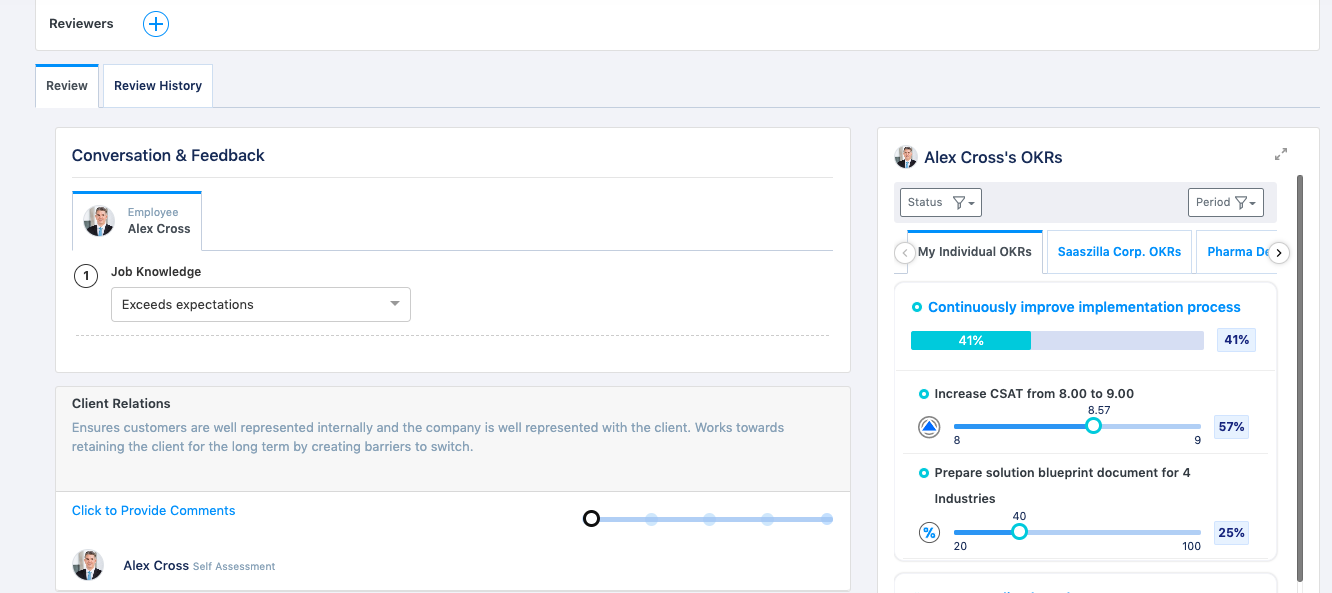 Reviewers can be added to the review by clicking the "plus" at the top of the page.
This will open an employee search where you can add employees to the review, excluding your manager who is already included on the review.

Here you'll also see both the Conversations and Feedback section as well as the Competencies section where you can rate your performance.
To rate your competencies, drage the performance indicator to the desired competency level for each category.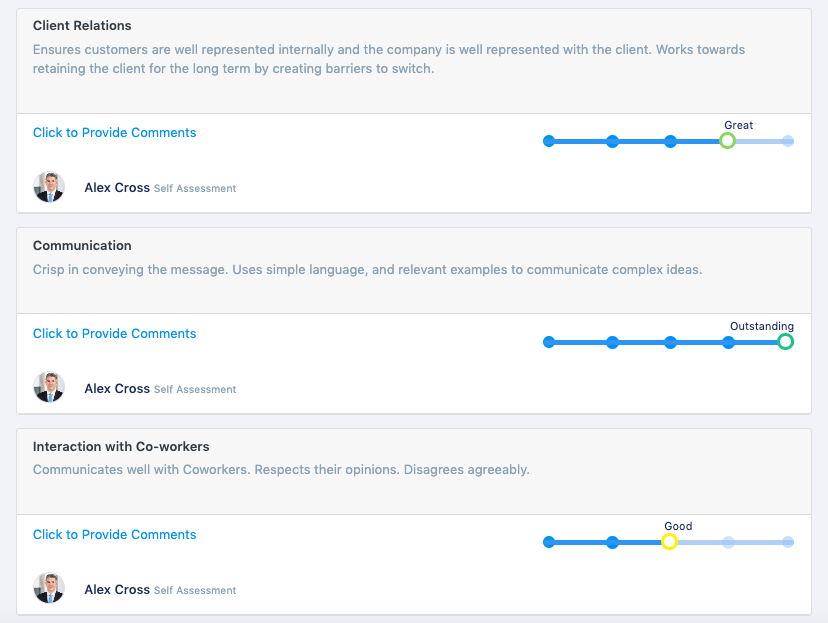 Once you've finished, you can choose to either save your assessment for later submission or you can submit it for your manager's review.