Performance management in Profit allows an organization's management to assess and review it's employees with 360-degree assessment which helps evaluate individual performance and the organization as well.
Performance reviews can be enabled and set up in the settings by a superuser.
Go to Settings → Performance → Reviews.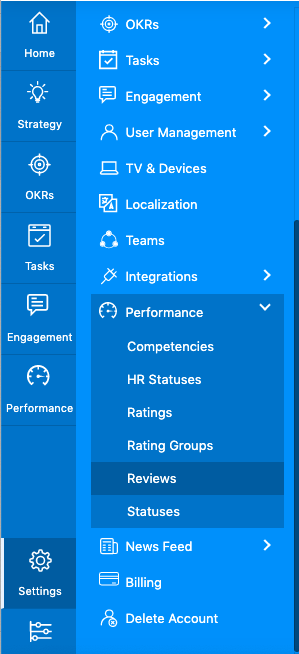 On this page, you'll see a "Review Type" section where you can enable or disable Affinity-Based Reviews and Conversation and Feedback Based Reviews.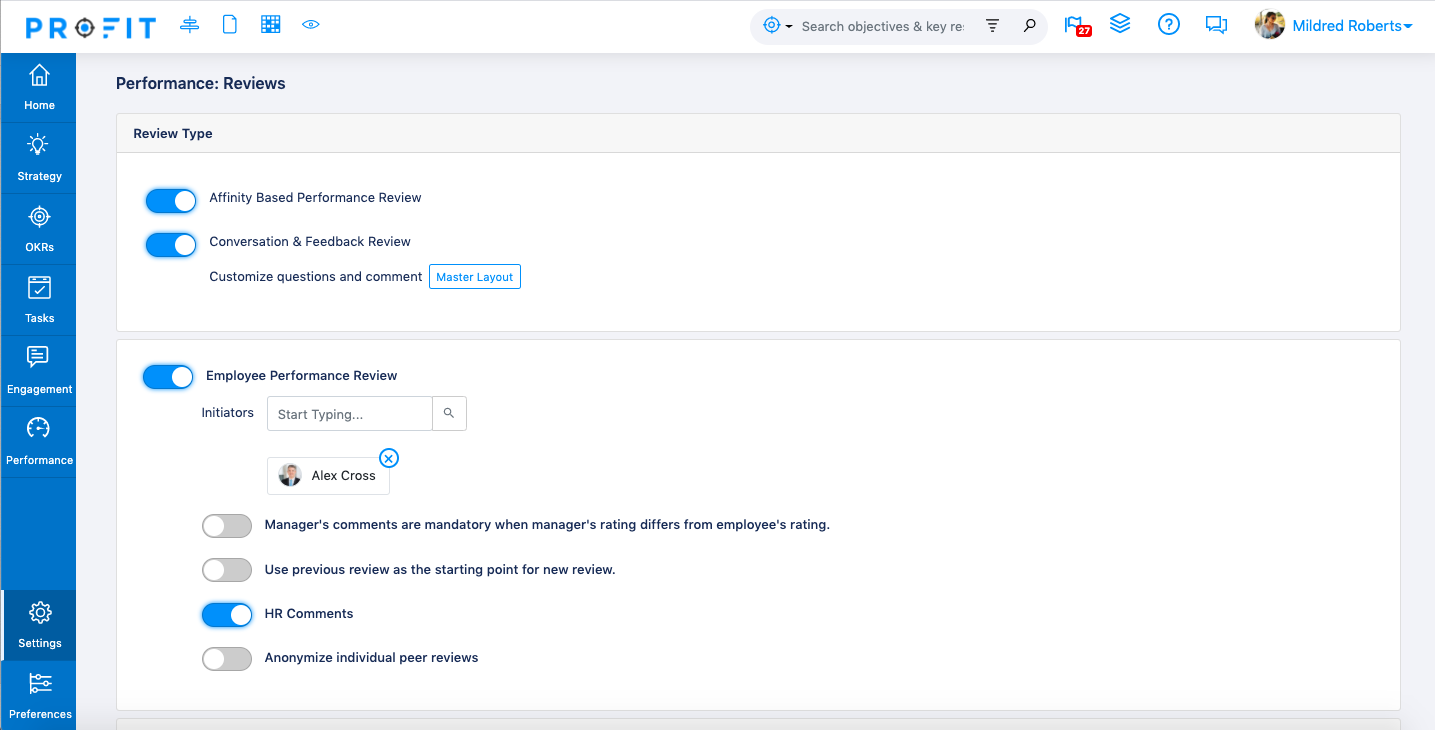 For Conversation and Feedback Based Reviews, you can customize the question and comment layout by selecting the "Master Layout" button.

This will bring you to the editing page where you can make changes directly in the question builder.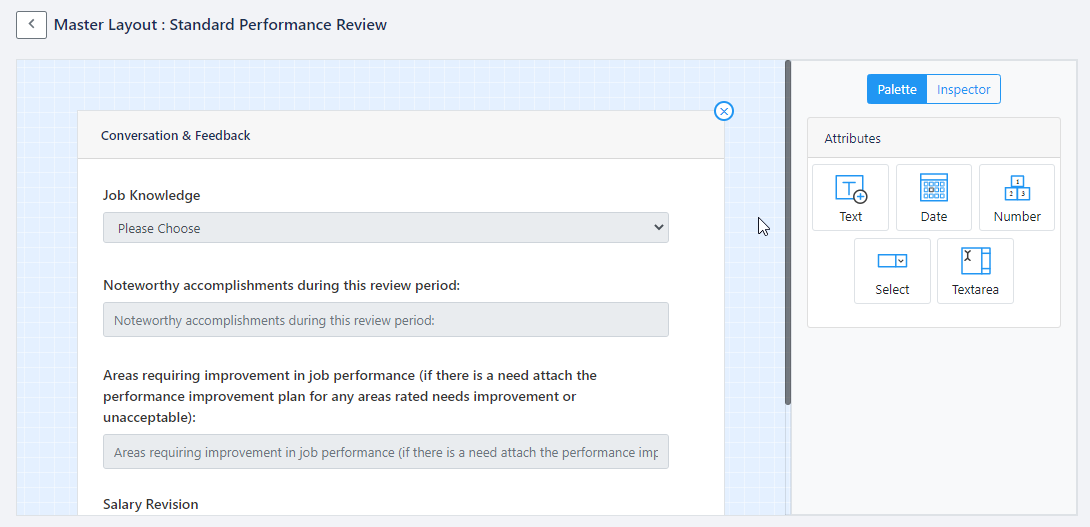 Click on the inspector tab to open the options for each question.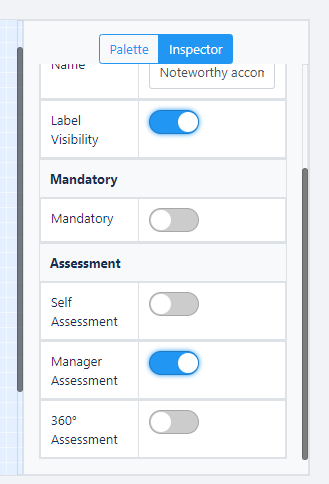 On the Reviews page in the Settings, superusers can also assign HR review initiators. Initiators do not need to be superusers themselves but a superuser must be the one to give them initiator access.
Under the Employee Performance Review section, there are also toggles to enable mandatory manager comments when self-assessments differ from manager assessments, making previous reviews the starting point for new reviews, HR comments, and anonymous peer reviews.

There are also sections to enable specific Review Summary Information as well as Affinity Levels.