In Profit, you can use peer reviews to request feedback from your co-workers. If a co-worker has requested your participation in their review, you'll be notified under the "Feedback Requests" section of the "Performance" section of the toolbar. From there, select "Pending."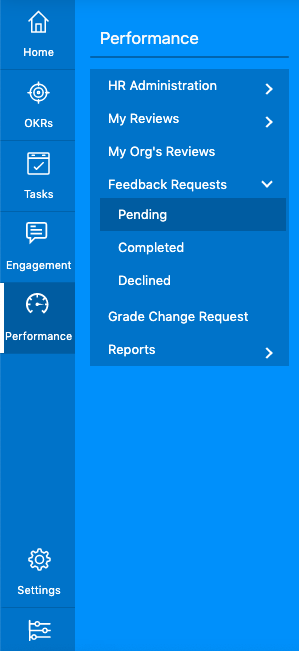 On this page, you'll see all of the reviews that are awaiting your feedback.

To complete the review, select the name of the review that you'd like to complete. This will bring you to the review's page.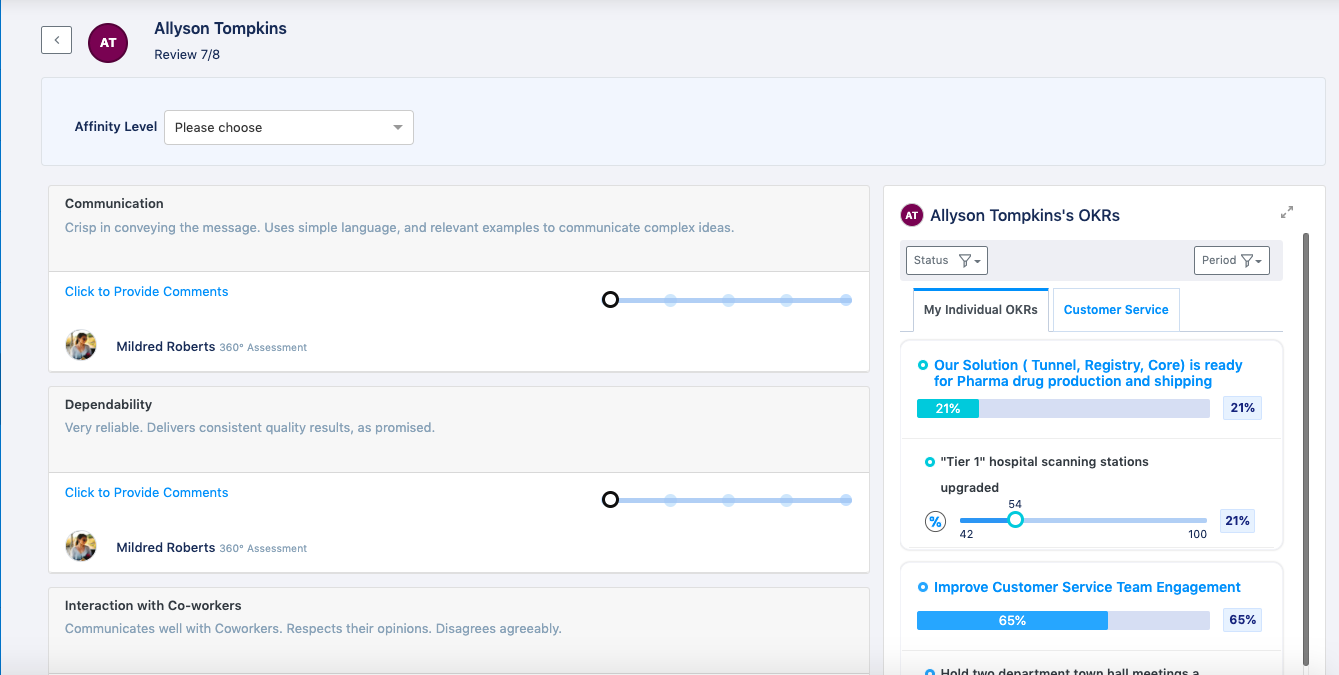 You can then rate your peer's competencies by dragging the performance indicator to the appropriate competency level.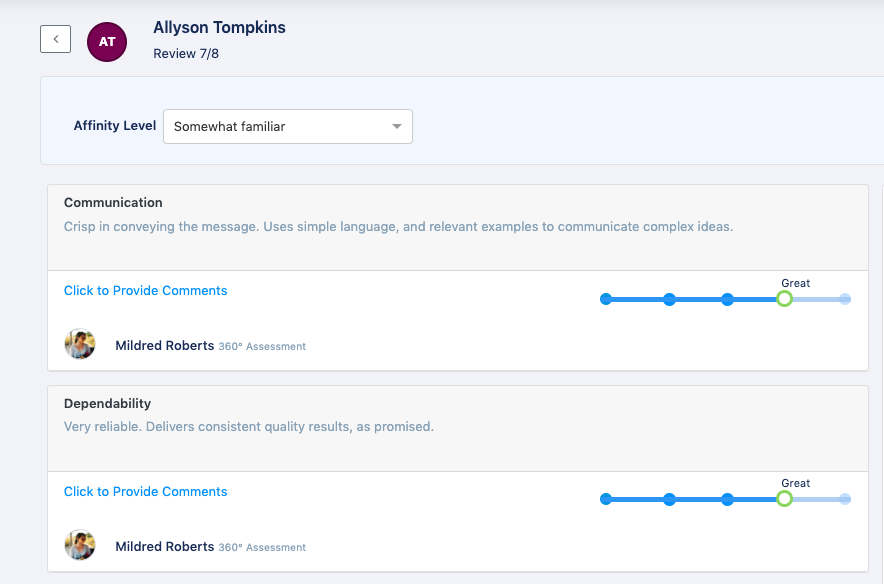 When you've finished your review, you can choose to save it and submit it later, or to submit it to the manager.