The OKR approach is not a magic wand that shifts any business onto a new paradigm that produces consistently good results. OKRs are a way of executing, and there are many things that need to be done right for your entire OKR program to be successful. Software is an important piece of the puzzle here. So, we have developed our software to enable businesses to iterate through their OKR cycles using the PEEL approach.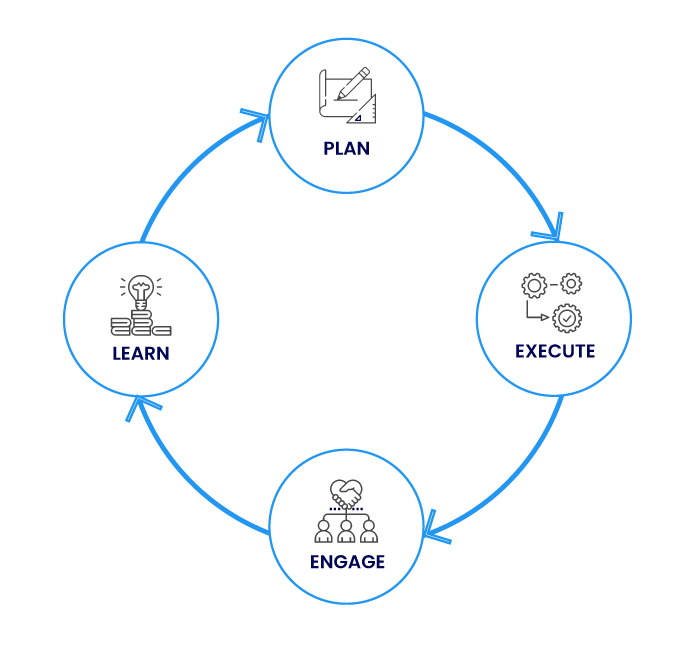 The PEEL approach is how you iteratively cycle through the following phases of your OKR journey:
Plan your OKRs
Execute your OKRs
Engage your employees
Learn from your successes and failures in an institutionalized way
And then go back to planning your OKRs for your next period. As you will see from the rest of the proposal, Profit is built to be a platform that helps you to not just plan and execute your OKRs, but also enable institutionalized learning which will help you iterate faster, with confidence and without fear.