1. Annual Review sample template – Download Here
2. 360 degree performance review sample template – Download Here
3. Professional development review sample template – Download Here
There comes a time in your work-life– be it every year, quarter, or month– when you have to introspect, evaluate yourself and others against the set goals. This is the time for a performance review. It is absolutely vital to measure the performance and progress of individual employees as well as the organization as a whole.
Review – A Daunting Task
A review can bring anxiety to the employees, as it determines the future course of their career prospects inside the organization. 45% of employees believe that their pay rises are directly linked to their evaluation. A negative review can result in anything from denied opportunities to even termination. For managers, it can be taxing, with the amount of time they need to spend reviewing the performance of each and every employee. No wonder the process of performance review is seen as an inevitable necessity rather than the cause of excitement for both managers as well as other employees.
Employee Review Templates Make Reviews Easy
Performance review does not have to be stressful as it appears to be. Fortunately, there are ways to make it relatively more employee-friendly. A proven Performance Review Template is one of those ways. The main reason behind a stressful performance review is the lack of employee engagement. Most of the time, it involves asking questions and employees answering them. To reduce the feeling of being scrutinized, and to make the employees feel listened to, two-way conversations are necessary. It can be achieved only by carefully planning the review and by using the templates provided. The templates also make the process less like an evaluation and more of a voluntary participation.
Read through to find out:
Why you need templates
How to design your review based on:

Time of the review
Performance review system of your organization
Objectives and outcomes

Selecting the metrics to measure performance
Conducting reviews using customized templates
Advantages in using performance review templates
While you can build your performance review from scratch and create your own employee review form, it is time consuming. When you use the provided templates, you will have proven tools in your hand to bring out the best from your performance review. They also give you a rough idea about the metrics and indicators you can choose to measure performance. When you have unique requirements, you can change those parameters and add your own metrics and indicators.
Things to consider when designing a Performance Review template for your organization
Before choosing and customizing an employee review template, it is vital to consider the following parameters of a review. The choices you make can drastically change the way you want to design your performance review.
1. Define the interval between two reviews.
Performance Reviews can be conducted at various intervals.
They can be:
Annual reviews
Mid-year performance reviews
Quarterly reviews
Monthly reviews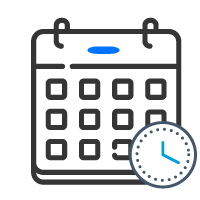 Each one has its own pros and cons. Annual reviews are by far the most preferred. 75% of organizations conduct an annual review. Since annual reviews are done once in a year, the interval between two reviews is long enough to let you measure your progress against long term goals and forecast the long-term implications of current actions. It helps to decide the future course of the organization. However, it is hard to pack so many things into a single annual review template.
Reviews that are conducted in shorter intervals can be customized to have focus on short term goals, reinforcing habits and professional growth. They can be completed quickly and it is possible to align employees and teams to new short-term objectives. You can select what you want to measure based on the frequency of reviews and what you intend to achieve with them in the short/long term.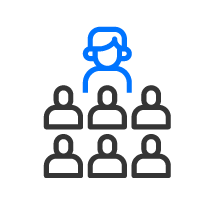 2. Customize your template to meet the performance review system of your organization or the type of performance review to be conducted.
Employee performance review can be conducted for/by employees at various levels of hierarchies. For instance, while a manager usually assesses every employee, the employees can also assess the manager for his/her leadership qualities. It gives you a better overall picture of the performance at every level of the hierarchy in the organization. There are various types of employee performance reviews based on the hierarchy.
Self assessment review
360 degree performance review
Peer review
Upward performance review
Team performance review
Self-assessment review helps an employee to benchmark himself/herself against the goals and targets previously set. It helps him/her realize the importance of his/her contribution and the role he/she plays in the growth of the organization. Depending on how he/she has performed, new/revised goals and targets can be set.
360 degree performance review helps you review the performance of an employee by getting feedback from every single employee he/she interacts with every day at work. With feedback from a diverse group of people, the assessment gets more accurate, comprehensive and devoid of biases.
360 degree performance review helps you review the performance of an employee by getting feedback from every single employee he/she interacts with every day at work. With feedback from a diverse group of people, the assessment gets more accurate, comprehensive and devoid of biases.
Peer review is conducted on each other by employees at the same level of hierarchy. It helps to assess the performance of an employee against another employee with similar skills and competencies, and similar roles and responsibilities.
Upward performance review is conducted by employees on their superiors.
Team performance review is conducted amongst different teams. It creates a sense of competitiveness as well as a culture of open feedback
3. Narrow down your expected outcomes.
Employee reviews can be also based on the outcomes you want to achieve out of them. A single review session should not have more than two or three outcomes:
Goal orientation
Performance improvement
Professional development
Behavior change
Pay revision
Progress tracking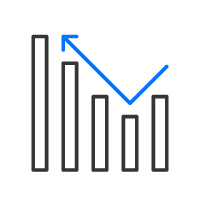 Goal Orientation: You can assess the performance of an employee against the set goals. You can use the review to analyze the strengths, weaknesses and challenges faced by the employee, and depending on the findings from the assessment, you can help realign him/her to the revised goals.
Performance improvement: You can assess the competencies specific to the roles of the employees, identify the gaps in their performance and decide a course of action to improve their performance, such as suggesting them to enroll in specific training programs.
Professional development: You can analyze the job-specific skills and competencies of the employees, verify how their performance stacks up against the set goals and layout a plan to acquire necessary competencies to reach their next level in the career.
Behavior change: You can assess an employee's behavior with respect to his role and his team qualitatively, and make necessary changes in behavior to bring out a better performance from himself/herself and from the team.
Employee engagement and Behavioral Economics tend to go hand in hand. The latter has managed to provide companies with fool-proof ways to avoid unnecessary sick leaves, improve productivity, and boost overall progress.
Pay revision: Pay revision is an important part of the annual performance review. Rewarding employees for their performance and recognizing their achievements are key to retaining them and developing the organization with a contented workforce brimming with job satisfaction.
Progress tracking: You can have performance reviews at shorter intervals to casually check on the progress of individuals and teams against the set goals and targets.
After deciding on the design of the review based on intervals, hierarchy and expected outcomes, you can select the metrics with which you want to measure the performance of the employee. It is extremely important to choose the right metrics in order to achieve the desired outcomes of the review.
Choosing the Right Metrics for Measuring Performance
There are various metrics for measuring the performance of both individual employees as well as the organization, such as:
Skills and competencies required for the role
Productivity
Sales
Quality of output
Efficiency
Teamwork
Achievement of targets
Extra-role Behaviors
Number of Errors
Profitability
Return of Investment
Problem solving
List out the indicators that represent the performance levels of the individuals and the organization in the selected metrics and create the employee evaluation form.
Conducting an effective review with custom Employee Evaluation Template
For an employee evaluation form to get the right results, it has to be inclusive, fair and objective. There is no point in pretending that it is not a review. So, it can have ratings on a clearly defined scale. However, it has to also provide spaces for employees to reflect on things, give suggestions, and more importantly, revisit their achievements. Following are some of the pointers towards conducting a good employee evaluation review.
Plan well in advance: As mentioned above, choose the frequency, hierarchy and expected outcomes of the review. Discuss with your team, come up with clear objectives for the exercise and get the right details in the form.
Stick to the plan: Do not add anything that does not serve the purpose of your review. Make sure that every single question/detail is aimed at bringing the outcomes expected from the exercise.
Customize forms to suit the roles: Every position has different roles and responsibilities, and it requires different skills and competencies to fulfil them. A standard form cannot be used to evaluate the performance of every position. Customize the form in such a way that it brings out the best assessment of those specific roles.
Define the goals and rating scales: Clearly mention the job description, goals set for the particular position and what each rating on the scale for the quantitative parameters means. It will help the employees come up with a more accurate evaluation.
Measure with the right rating method: Depending on the nature of the position and the expected outcomes for the review, you can choose your rating methods. Add quantitative ratings where results are numerically measurable and qualitative ratings wherever employee participation is necessary.
Define timelines: Clearly mention the period for which performance is assessed, deadlines for the review and the time until which the assessment remains valid.
Provide clear and objective feedback: Mention the areas that require performance improvement and training, quantify how far the person has met the set goals and provide clear, objective feedback.
Employee Performance Review Template PDFs
Performance review templates can come in handy to plan and conduct an employee performance review quickly and effectively. You can use the provided templates to customize a performance review that suits your needs. These templates are designed to be flexible and easy to modify so that you can adapt them with ease.
1. Annual Review Template – Download Here
This annual review template packs all the important essentials crucial for evaluating the performance of an employee in the time span of one year. It includes all the employee details, objectives and targets achieved, job description, knowledge, skills and competencies, self-evaluation, and a section for managers to fill up their assessment and suggest training programs to gain skills.
2. 360 degree performance review Template – Download Here
This 360 degree performance review template can be used to evaluate the performance of an employee by his/her peers and anyone who interacts with him/her for work on a daily basis. It measures the performance of the employee in a quantitative manner. So, the scale is clearly defined, and the review is completely focused on bringing out the various aspects of the employee's performance from his/her colleagues through their inferences.
3. Professional development review template – Download Here
The career development assessment template brings out in qualitative manner how an employee has developed himself/herself through trainings, what he/she has achieved, what his/her goals are, the resources required to achieve them and the timeline for achieving those goals. The template lets you assess the professional development of the employee over short, medium and long term.
Profit.co's Performance Management Module
While these templates give you comprehensive guidelines to conduct organized and productive performance reviews, utilizing a software that can help streamline this process– such as Profit.co– can help you optimize the effectiveness of your reviews even more.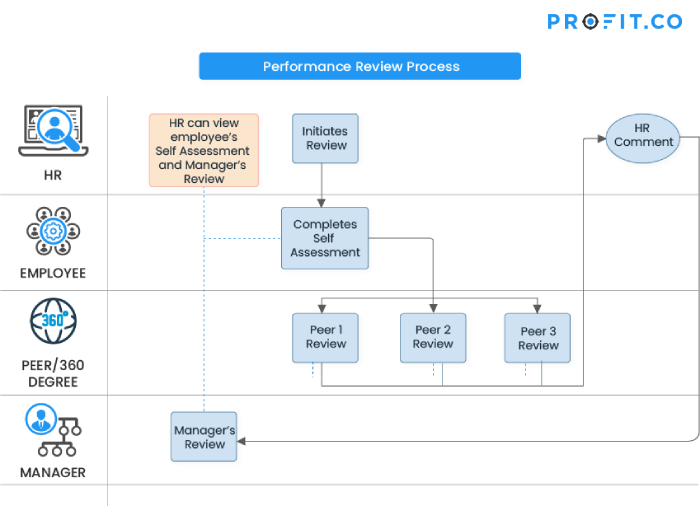 In Profit.co's Performance Management Module, you can initiate two different types of reviews:
Standard Performance Reviews:
Also known as Conversation and Feedback reviews. These highly customizable questions help employees reflect on their role and job performance.
Reviewees will also rate their different skills, or competencies, in a self- assessment.
Then, their direct manager will also be asked to assess their skills and competencies– giving HR a clear view of how the employee views their own performance and how their manager perceives that performance.
Affinity-Based Performance Reviews:
In this type of review, a reviewee can complete a self-assessment of their competencies, and also have peers they work with review their performance, providing a manager with a 360-degree view of their job performance.
Peer evaluations are weighted based on their familiarity with the reviewed employee– referred to as their "affinity level".
There is an option to keep peer evaluations anonymous, to decrease interpersonal tension surrounding reviews.
Profit.co's software addresses and circumvents all the drawbacks of annual performance reviews. This structures the review process to allow for all aspects of an employee's work-life to be recognized.
Best of all, these processes are easy to initiate in the Profit.co software. This encourages the completion of reviews quarterly, or even monthly– a practice that can increase the sense of accountability in an organization, as well as make your employees feel recognized and supported in their role.