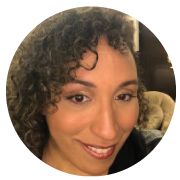 "Apart from the ability to customize our OKR framework, what we really love about Profit.co is the ability to do different things in different divisions and still drive towards the same objectives and key results for the company."
Casepoint Overcomes Transparency and Flexibility Challenges with Profit.co's OKRs and Performance Management Modules

Innovation and customer satisfaction are critical to business success in today's competitive market. Innovation enables businesses to create new products, services, and processes that meet changing customer needs, while customer satisfaction drives loyalty and repeat business. By focusing on both, companies can stay ahead of the competition and thrive in a rapidly evolving landscape.
In this case study, we had a fireside chat with Jessica Robinson, Vice President of Operations from Casepoint, who shared her experiences implementing OKRs and Performance Management Systems using Profit.co. But before we dive into the specifics, let's first get to know Casepoint as a company.
Casepoint is a technology company that provides cloud-based eDiscovery, data management, and analytics solutions to law firms, corporations, and government agencies. Their platform lets users streamline the discovery process, from legal holds and data preservation to processing, review, and production. What sets Casepoint apart is its commitment to innovation and client satisfaction. They strive to provide their customers with the best possible experience by continually improving their technology and offering exceptional customer support. As we chat with Jessica Robinson, we will learn about Casepoint's experience implementing OKRs and Performance Management Systems using Profit.co and how it has benefited their organization.
As the Vice President of Operations for Client-Facing Services at Casepoint, Jessica leads a team of around 100 people across the United States and India. Her role involves managing people, including a group of directors who oversee their teams of managers, analysts, project managers, and project support analysts. The team handles all client-facing tasks, such as onboarding, service delivery, and implementation related to professional services. She sets strategic goals for the team and works with her management team to ensure successful execution.
Casepoint before OKRs
The adoption of OKRs has been a significant initiative for Casepoint since 2019. The primary goal was to break down the silos between divisions and departments, hindering progress toward a common objective. Jessica Said, "We realized that setting clear objectives for the entire company that cascaded down to specific divisions was necessary to ensure we were all moving in the same direction."
How did you choose Profit.co?
Caroline said they were looking on the internet for a platform to help them manage strategies and their goals and track the progress across the organization. "We found many platforms and tried them for a couple of years, but we were unsatisfied, so we kept trying until we found Profit.co OKR Software." Caroline added, "we stopped and checked on all the features and found that it is the best one because it was easy to operate, any team member can track their progress, and the department heads can also track the tasks. They said, "We could see that the structure of the platform was very suitable, where the department goals could be derived from company goals and tasks, could be easily created and tracked that is why we chose Profit.co."
"Transparency was the second most crucial reason for breaking down these silos." pointed out Jessica. It was essential to see what was happening within each department and identify where there was overlap between departments. OKRs proved to be an effective tool in achieving this transparency. The framework provided a mechanism to operate within from a communication standpoint, and it ensured that everything was operating the same way across departments.
Jessica added, "The flexibility that OKRs provided was also a significant factor in our decision to adopt them." Jessica elaborated, "Our divisions had different needs and were at various stages of development. Okrs allowed us to focus on our specific goals while aligning with the company's objectives. We previously used an MBO system for goals, but it could have addressed the disparities between divisions more effectively, resulting in wasted time and effort."
Jessica said, "Adopting OKRs has helped us break down silos, set clear objectives, and achieve transparency between departments. The flexibility of the framework has allowed us to focus on our individual goals while aligning with the company's overall objectives, resulting in a more efficient and productive organization."
How did you choose Profit.co?
Jessica was eager to share her experience using Profit.co for Casepoints' OKR process. "Initially, we started using Profit.co not for overall performance management but for our OKR process. We wanted to ensure transparency across all divisions of our company and that we were all driving towards the same overall objectives and goals. We needed a tool to make it a uniform process across all teams and not just in spreadsheet form." Jessica said.
Jessica explained," Some of our teams were more mature than others in their processes, so when we implemented an OKR program, we knew we needed technology to run it. Implementing a technology helps accelerate the adoption and normalization of those processes. We started looking for a tool that would make the process as simple and manageable as possible for anyone rolling into that process. We evaluated several tools and decided to use Profit.co mainly because of its intuitive interface and ease of use."
How did you go about implementing OKRs?
When Casepoint rolled out the OKR program, it was more than just rolling out the technology. Jessica said, "We had to educate everyone on what OKRs were, what they meant, and what each process component was (e.g., objective, KPI, key result, goal). Everyone must understand the definitions of each component to roll something like this out properly. " Casepoint realized change management was also important to get everyone's buy-in, and Profit.co played a significant role in making the task easy.
Jessica said, "Initially, it took us one quarter to implement OKRs for the US-based team, but we got to India the next year." Jessica added, "We're a 'build it while we're flying it' type of company, and we're all about continuously improving the process. We started with a general framework and adjusted it based on what worked and what didn't in that first quarter. Some divisions were more successful than others, and we shared our successes and what we did to achieve them. Then we transferred that knowledge to the next quarter."
Jessica concluded, "Eventually, at Casepoint, we realized we needed to set yearly objectives at the company level instead of quarterly. We found that the speed of quarterly planning made the company level become the bottleneck of our OKR process."
Setting yearly objectives at the highest level allowed Casepoint to use quarterly planning to ensure we drive towards those yearly goals
Can you talk about your experience on how your team adopted Profit.co, and your strategy as an OKR Champion for a smooth adoption?

Jessica said, "Our approach was to start with our management team and ensure they understood what OKRs were and how we were going to implement them. We then cascaded down from there, initially focusing on the US side before implementing in India about a year and a half later."
Jessica added, "It was a trial and error type of scenario. People interested in people management and goal management were on board with this, and took the time to learn the program and immerse themselves in how it would work."
She said they made mistakes in the first round and improved as they went along, turning it into a process improvement scenario." By the second quarter of OKRs, we fell into a groove, and by the end of the OKR process for that quarter, we had made changes and knew how it really worked." Jessica added.
What Is the value that Casepoint has achieved because of OKRs?
"The biggest value we derived from implementing OKRs was aligning everyone in the company with our objectives and driving towards a common strategy. While remaining flexible, having a North Star is crucial so everyone can focus on results with measurable differences and a specific drive toward achieving our goals. OKRs have helped us track our progress and see where we stand in the process," said Jessica Robinson.
Can you share your experience implementing a performance management system with OKRs using Profit.co?

Jessica was happy to share her experience implementing the performance management system and OKRs using Profit.co
"When we introduced the performance management system about a year and a half ago, we realized the importance of understanding the difference between performance management and OKRs. It can get confusing if you don't have clarity on what is an objective, a key result, a KPI, and a goal." Jessica said.
To manage both performance management and the OKR process effectively, we needed to keep them separate in substance and align the goals for performance management with our OKR process. Profit.co made it easy to do once we had that clarity.
The tool itself is easy to use, but the workflow can be complex, so it's essential to think it through. My team implemented the system successfully because we had that clarity, but other teams struggled a little bit.
Jessica said, "We used Profit.co to do both, and it worked well for us, particularly in my team. We shared our process improvement and definitions with other teams to help them understand and smooth out the implementation process. Overall, it was a successful implementation, and we continue to use the system today."
What made you decide to go with both performance management and OKRs together?
Jessica said Casepoint had absolute clarity about how they wanted them to work together.
"We used OKRs and Performance management together because the goals within Performance management became key results for our OKRs. We defined goals as finite, specific, measurable things that can be achieved within a particular period. On the other hand, key performance indicators (KPIs) are quantifiable goals that drive toward a particular objective."
Our team members had control over the finite project-type goals, which became inputs for the system. These goals were essential in pushing toward our KPIs and measuring them. For example, we aimed to create a system that allowed us to capture specific metrics, which would help us track our KPIs. She pointed out, "Clarifying the differences between objectives, KPIs, goals, and key results is crucial to implement OKRs and Performance management effectively. If these terms are mistaken or interchanged, it can lead to confusion within the framework."
What were your biggest challenges and how did Casepoint overcome that?
Our biggest challenge was being over-ambitious in our implementation. Our first shot was to do quarterly objectives for everyone, but it was too much and became unmanageable. We scaled back to yearly objectives and cascaded them down to quarterly, starting a month before each quarter. This worked well for our operational team, but sales teams preferred yearly objectives due to their revenue-focused KPIs. We love Profit.co for its ability to accommodate different divisional needs while driving towards the same company objectives."
How did Profit.co help with the implementation?
Jessica shared her positive experience working with Profit.co and implementing the tool. The individual training and advice from Profit.co ensured the tool was effective for her extensive team.
Jessica also found the deep training provided by Profit.co on how to implement and administer the tool very helpful. Jessica Said ," Profit adjusted and customized the framework, which was critical for the performance management process. " She appreciated that Profit.co was receptive to her requests and suggestions and even implemented some functionalities that she didn't ask for but found helpful.
Jessica said, "One of the most helpful things Profit.co did was implementing my requirement of a rating system across quarters, which made it easy for my team to export the report and determine performance and incentives. "
She noted, "Profit.co's responsiveness, communication, and willingness to provide different options were key factors in their positive working relationship, and working with them expanded her thinking."
Your Feedback on Profit.co?
While sharing her feedback to the community, Jessica said, "I had a positive experience using Profit.co. One of the things I appreciated the most was how easy it was to use. I could teach myself how to use it, and when I did get stuck, the self-help resources were handy. Once I understood the necessary definitions and functions, using the tool became intuitive."
She added, "I also appreciated the flexibility of the tool's functionality, and I wasn't locked into a specific plan and could adapt it to fit our workflow. It was great for both OKR and performance management."
"Using Profit.co helped me keep track of my team's progress, and it was easy for me to provide feedback to my team members. The tool's transparency made it easy for my team to adopt the OKR mindset. It helped break down communication silos, improving collaboration within my team."
What is your vision for Casepoint regarding using OKRs and Performance Management?
Jessica said, "Right now, our whole organization is re-imagining how we approach our processes at the company level. Jessica said "We are in our 12th quarter and beyond with OKRs and Profit.co, and it's been a valuable journey. We've moved from a company focus to a client focus, which is really exciting."
Jessica said going forward, "We should figure out how to implement client feedback and health into our OKR process. This will be a major objective for us, and we'll need to figure out how to measure and capture it and show that our different divisions are driving up to it. We're calling this the account management framework, which is heavily client-focused, and we're making this change across the board."
One final Word on Profit.co
"I, for one, am a big fan of this Profit.co tool, and I don't think that my team could have achieved some of the things we have achieved without it, frankly. So, I'll continue to be an advocate for this tool." – Jessica
Execute your strategy with the industry's most preferred and intuitive software