What are OKRs?
OKR is a goal management system used by teams, to collaborate and achieve stretch goals through a framework that requires regular check-ins, feedback, continuous learning, collaboration and problem-solving.
OKRs are simple yet powerful as they are useful for startups and large corporations to execute their strategy with focus and alignment.
OKR Examples
Improve Brand Engagement

Increase number of visitors from 20K to 60K

Increase number of Customer success stories from 0 to 5

Ensure Brand Consistency
Increase Annual Recurring Revenue

Increase Account renewals from 75% to 90%

Increase Lead Conversion from 20% to 40%

Revamp Customer Acquisition Process
Why is everyone talking about OKRs?
A simple framework to achieve goals with a focus on what matters most.
A cultural artifact to ensure employees make measurable contributions that are aligned with corporate objectives.
An impact-driven practice to translate the company's mission into meaningful, functional objectives.

"Springboard Your OKR Tracking to the
Next Level"
Profit.co offers solutions to many of our previous pain points and helps us increase visibility to our most important objectives across the entire team. Now we can really drive improvements and align our efforts across the organization.

David M,
Operations manager,
CoStar Real Estate Manager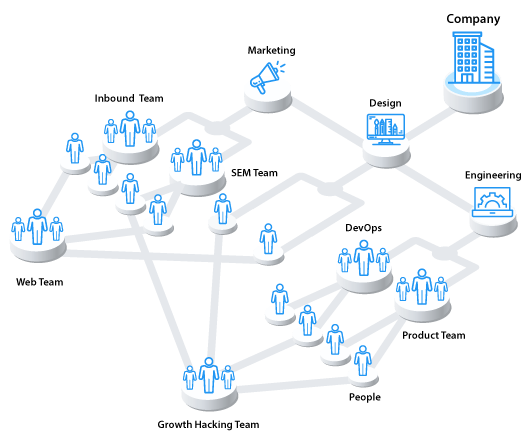 Define OKRs for every level of your Organization
OKRs are defined first at the Corporate Level and then cascaded down to Department and (Cross-Functional) Team levels. Most organizations choose not to set Individual OKRs.
Aligning the Department and team level OKRs with the Corporate OKRs is a fundamental principle of any OKR implementation.
Alignment can happen either Top-Down or Bottom-up providing an option to empower employees.
Execute your OKRs with the Progress, Plans, and Problems (PPP) methodology
Two of the most important activities during the execution of OKR methodology are check-ins and reviews that happen every week using the PPP framework.
Your PPP report will have
Progress (what has been done) made during the past period
Plans (what will be done) for the next period, and
Problems (what are the roadblocks) foreseen by each employee/team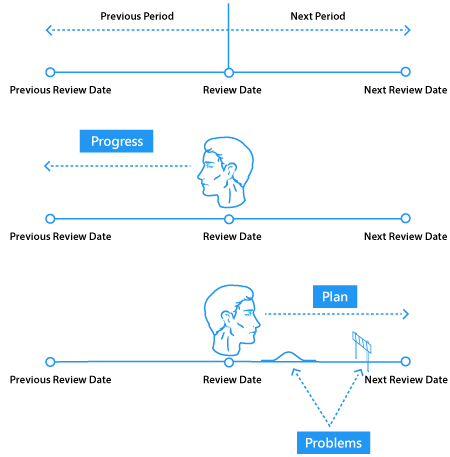 Don't make the mistake of tracking OKRs on Spreadsheets
Very soon you will realize it is hard to scale your OKR program using spreadsheets. OKRs are built to increase your team's performance. With spreadsheets, you will spend more time trying to track your OKRs than driving progress through OKRs. Get Profit.co to help you.

"Top business grade OKR SaaS Platform"
It provides an instant view of priorities, tasks, relationships, and outcomes, thus enabling businesses to keep a 24 X 7 hands on the development of the business.